About the Awards Program
As the scholar William Arthur Ward put it, "The mediocre teacher tells. The good teacher explains. The superior teacher demonstrates. The great teacher inspires." We couldn't agree more.
Since 1994, national PLT has officially recognized the dedicated efforts of the hard-working and inspirational educators that bring PLT into the classroom, nature centers, universities, and youth groups. Every year, these Outstanding Educators receive a trip to the PLT International Coordinators Conference where they are honored at an awards luncheon and have an opportunity to share their PLT experiences.
2013 Outstanding Educators
Lynn Kochiss, 3rd Grade Teacher, Woodside Intermediate School, Cromwell, CT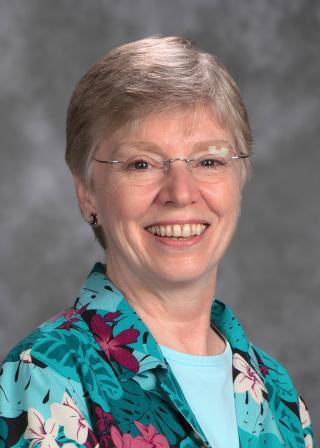 Lynn Kochiss founded and runs the school's Earth Club for students in grades 3 through 5. Each year, the club is filled to capacity. Recognizing the pressure on most educators, she is a strong advocate for integrating environmental education into existing curriculum to meet all standards expectations. Shortly after her first PLT training in 2007, she took on the task of correlating PLT with the Connecticut state standards and this work is continually used throughout the state to gain more support for PLT with other teachers and administrators. She is also active in the Connecticut Forest and Park Association where she organizes family nature walks that incorporate PLT activities, including walks for people with autism and other special needs. She was her school's Teacher of the Year in 2011-2012 and Connecticut Outdoor & Environmental Education Association's Environmental Educator of the Year in 2010.
"Lynn not only creates an energized and positive climate in her classroom, but she also strives to bring that energy throughout our school community."
- Paula M. Talty, Assistant Superintendent, Cromwell Public Schools
Cameron Kay Sutton, 7th–8th Grade Science Teacher, Auburn Middle School, Auburn, ME

Cameron Sutton is known for her ability to teach environmental education to all ages, and to adapt the teaching of science to meet students where they are. Earlier in her career, she was an AmeriCorps volunteer with the Maine Department of Environmental Protection as a watershed educator. She was also an AmeriCorps volunteer and progressed to become a co-consulting teacher at the Auburn Land Lab, an environmental education facility that serves the entire school district. While there, she completed her teaching certification and earned a master's degree in K-8 science. She has served on the boards of the Maine Environmental Education Association and the Maine PLT Steering Committee and is active in many other organizations.
"Rarely have I encountered an educator so versatile and flexible, able to work with such a wide range of ages, and masterful at adapting science to meet students where they are."
- Shelly Mogul, Director of Curriculum, Auburn School Department
Maureen Stine, Conservation Educator, USDA Natural Resources Conservation Service, Onaway, MI

Maureen Stine is a conservation educator and Farm Bill specialist for the USDA Natural Resources Conservation Service in the Onaway field office. She promotes high-quality forest management on private lands in Michigan, also volunteers for the agency's Earth Team to provide non-formal conservation education, and is the Michigan Green Schools program liaison in three counties. She was one of the state's first PLT facilitators to become trained in PLT's Early Childhood curriculum and helped roll out the curriculum in Michigan. Many of the educators whom she trained have since gone on and conducted workshops for their colleagues. She is active in many organizations, including co-chairing the Getting Kids Outdoors Northern Michigan Coalition advisory committee, the Leadership Team of the Northeast Michigan Great Lakes Stewardship Initiative, the Junior Master Gardener program, 4-H, the Michigan Alliance of Environmental and Outdoor Education, and the National Association for Interpretation. Earlier in her career, she used PLT with urban youth as a Recreational Leader for the Chicago Park District.
"She is well recognized in the community, schools, agencies, Soil Conservation Districts, and other organizations in the area for her leadership and outstanding ability to educate kids and adults"
- Diana Irizarry, District Conservationist, USDA Natural Resources Conservation Service
Cheri Goggin, 9th–12th Grade Physical and Environmental Science Teacher, Berkshire Junior/Senior High School, Burton, OH

Cheri Goggin is committed to finding ways for her students to take an active role in their education. She is known for her ability to make learning fun and involve her students in hands-on, meaningful experiences beyond the classroom. She helped them successfully write grants, including a PLT GreenWorks! grant, for a rain garden, outdoor learning stations, habitat for native plants and animals, and a bioswale. Through many other student-led projects, she connects students to the outdoors and encourages them to give back to the community. She was first introduced to PLT 25 years ago and continues to participate in many other environmental education programs and workshops, for example with the Geauga Soil and Water Conservation District and Ohio Department of Natural Resources. She was honored as the 2011 Ohio Conservation Teacher of the Year by the Ohio Federation of Soil and Water Conservation Districts.
"Cheri is probably one of the most creative teachers I have ever known. She always thinks 'outside the box' with her lessons, which keeps her students interested and engaged with the lesson at hand."
- Stephen Reedy, Principal, Berkshire Junior/Senior High School
Allison Hall Kiesler, Lifetime Environmental Educator, Richmond, VA

Allison Hall Kiesler, a former teacher and most recently children's garden programmer at the Lewis Ginter Botanical Garden, passed away in September 2012. Throughout her life, she shared her love of the environment with children and adults. She was one of the earliest educators to be trained in PLT in 1981, and kept current with it through the years. After single-handedly running the nature center at Maymont Park in Richmond, she was an educational consultant and facilitator and then a science teacher at Orchard House School, a middle school for girls. She developed educational programs, interpretive exhibits, trail walks, and training and resources for teachers. Through her guidance and sharing of educational materials and strategies, she had a tremendous impact on how schools, parks, and other facilities draw on PLT and other programs to instill a love of nature in future generations.
"Allison was the consummate educator, bringing to every encounter with children and adults an uncanny ability to recognize the 'teachable moment' that offer memorable opportunities to connect humans and their natural surroundings."
- Randee Humphrey, Director of Education, Lewis Ginter Botanical Garden
Donate to support outstanding educators
Gifts to the Barbara Pitman Fund support Project Learning Tree's Outstanding Educator Awards Program. If you would like to support our nation's outstanding educators, please consider making a donation. Your gift may be made through an online donation or by mail using our donation form.