| | |
| --- | --- |
| | Wednesday, April 18, 2012 |
Kansas City High School Students Work Toward a Greener Future
By
Kathy Westra
in
GreenSchools
,
Taking Action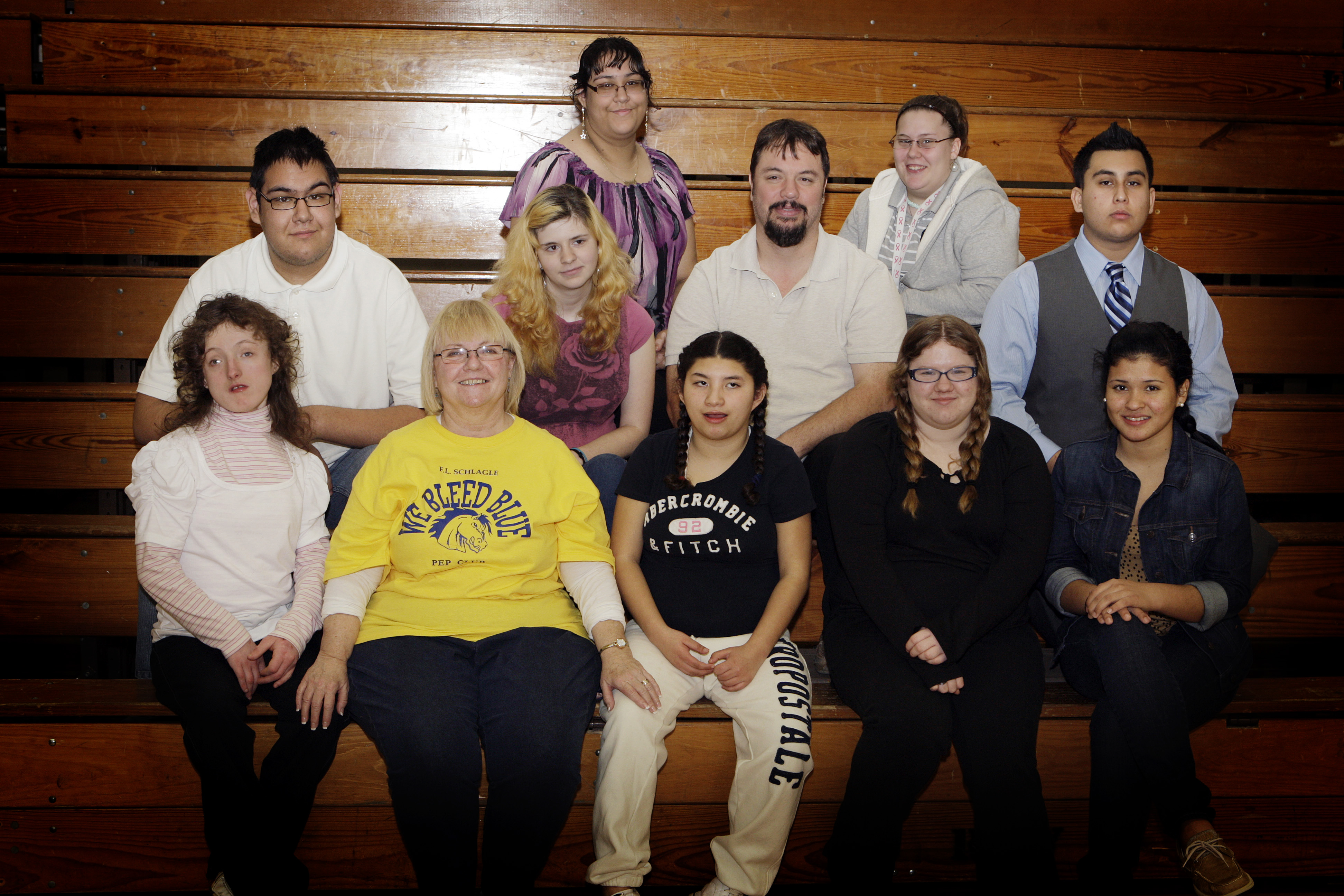 When Randi Hartin, a junior at Schlagle High School in Kansas City, KS, was asked by her teacher, Dominick DeRosa, to speak at a local conference, she agreed-after all, you can't refuse your teacher!

She knew she'd be speaking about her PLT GreenSchools! work. But she had no idea that the conference organizers wanted her to be part of a two-hour-long panel discussion where she and three other high-school students would be fielding questions from a group of adults that included the president of the Kansas state Parent Teacher Student Association.

The Schlagle students joined one home-schooled student and a student from Wyandotte HS, another Kansas City PLT GreenSchool!, on the panel. The session was part of an annual ecological conference called "Breaking the Silence."

"I was really, really nervous at first, because I wasn't sure what to expect," says Hartin. As it turns out, she and fellow Schlagle junior Irene Fernandez came through the experience with flying colors.

They talked about the recycling program they've started at Schlagle, about how they're replacing their school's bathroom fixtures and lights with more water- and energy-efficient models. They explained the business plan they're developing for their new school garden, and told their audience how the PLT GreenSchools! program helps teach students about Science, Technology, Engineering and Math (STEM). Despite the students' initial nervousness, "it went really well," says Fernandez.

The two Schlagle juniors are part of the school's Green Team, whose members are taking the lessons they're learning about recycling, organic gardening, and environmental sustainability to their families, their neighborhoods and-through events like the recent conference-the wider community.

The school's recycling program, begun with funding from two PLT GreenWorks! grants, involves the whole school and, increasingly, the school's faculty, parents, and neighbors. "The kids are taking information home to their families, and it's having an effect," says DeRosa.

"One student made such an impression that his family changed all the light bulbs in their house to energy-efficient models. Another one of my students said his mom wasn't letting the family throw anything away any more; they're recycling everything," DeRosa reports. Even the Schlagle faculty has caught the recycling bug from the school's Green Team. "When we had a faculty meeting at another school, our teachers were dumpster-diving to retrieve cans and bottles that had been put in the trash," DeRosa laughs.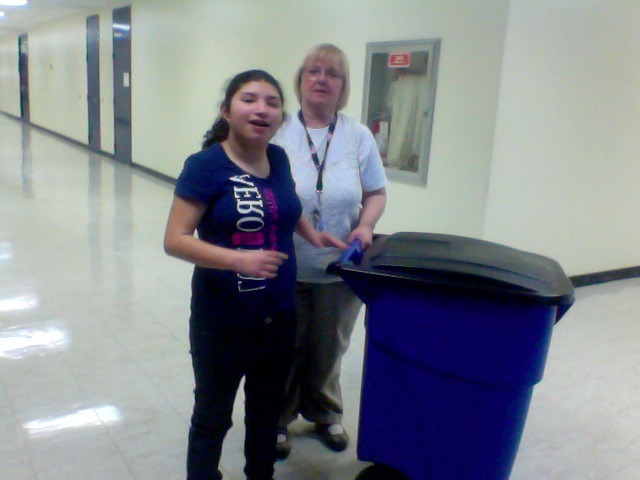 The recycling program also has engaged special education teacher Mitzi Hargis and some of her students. "Two of my students do all the recycling. It's been a wonderful, wonderful program for them. Katie and Dyanne go into every classroom three times a week, and all the kids and teachers know them," says Hargis. "It has really helped my kids to be known-and seen-through the whole school. It's a life-skills lesson no ordinary class could teach."

The PLT GreenSchools! School Site Investigation has led to plans for a community garden on the Schlagle grounds. The students are breaking ground for the new garden this month, and plan to raise vegetables and sell them at a farmer's market to raise money to maintain the garden plot. "Everything will be organic. One of the parents is a great organic gardener, and she's helping us figure out flowers to plant to keep the bugs away," says DeRosa.

In the meantime, DeRosa's students have their sights set on making a difference, not only in their community today, but for others who come after them. Says Green Team member Irene Fernandez: "What we're doing is important for our future. We need to help the environment so future kids like us can continue on."


Photo at top of page - credit Schlagle High School. Photo of the Schlagle High School Green Team:
Front row: left to right
Katie Elevier-Owens, Mrs M.Hargis, Dyanne Quintana, ShyAnn Skalla
Second row:
Michael Fernandez, Marlee Barnes, Mr. D. DeRosa, Brian Castaneda.
Third row:
Irene Fernandez, Randi Hartin (not pictured: Sam Kincaid, John Hanscum)

Photo, near above - credit Schlagle High School. Special education teacher Mrs. Michelle "Mitzi" Hargis and Dyanne Quintana, one of two special ed students responsible for picking up cans, bottles, paper and other recyclables from every Schlagle classroom.