Apply for a PLT GreenWorks! Grant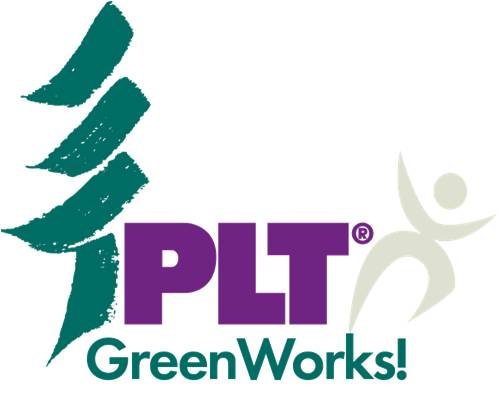 Project Learning Tree has GreenWorks! grants of up to $3,000 available to schools and youth organizations for environmental service-learning projects. The application form is now online; the deadline to apply is September 30, 2013.
PLT's GreenWorks! program is open to any PLT-trained educator in all 50 states and the District of Columbia. The grants help students actively improve their local environments, which include both their schools and their communities. Possible project ideas might include implementing recycling programs, conserving water and energy, improving air quality, or establishing school gardens and outdoor classrooms and integrating these projects into the curriculum. PLT also provides grants for youth to plant trees, conserve forests, restore habitats, improve streams, construct nature trails, and more.
PLT GreenWorks! projects combine academics with service projects using the service-learning model. In this way, students "learn by doing" through an action project they both design and implement to improve an aspect of their school or community's environment. The projects encourage students to partner with school decision-makers, local businesses, and community organizations to provide opportunities for student leadership.
Teachers and students can visit www.greenworks.org to download an application and apply today. Successful applicants can expect grant funds to be awarded in December 2013; all projects must be completed by December 2014.
To help guide students in recommending an action project they would like to implement at their school, PLT's GreenSchools! investigations provide tools and resources for students to investigate their school site, energy use, water, waste and recycling practices, and design an action project to create a more sustainable learning environment. To access these materials, available for free online, visit www.greenschools.org.
Since 1992, PLT has helped fund more than 1,000 environmental service-learning projects across the country. If you missed it, check out the slide show in the Winter 2013 issue of The Branch – a celebration of 20 years of students taking action to improve their environment.
Application Requirements
To qualify for a grant up to $1,000, applicants must meet the following requirements:
Applicant must have attended a PLT workshop
The proposed project must involve service-learning
The proposed project must exemplify student voice
The proposed project must involve at least one community partner
The proposed project must secure at least 50% matching funds (in-kind acceptable)

To qualify for a grant up to $3,000, in addition to the above grant requirements, applicants must meet the following criteria:
Applicant must be a teacher at a school (public or private)
Applicant must be registered on the PLT GreenSchools! website, www.greenschools.org. (It's free!)
Applicant must have established a student Green Team
Applicant must have completed one or more of the PLT GreenSchools! Investigations
The proposed project must be based on the findings of one or more of the PLT GreenSchools! Investigations

Get Started Today
Download PLT's 2013 GreenWorks! grant application and involve your students in making their schools and communities better places to live and learn. Don't forget, applications are due September 30!
| | | | | | | | |
| --- | --- | --- | --- | --- | --- | --- | --- |
| 0 Comments | | | | | | | |