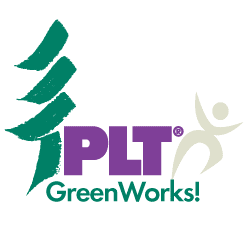 Project Learning Tree offers GreenWorks! grants up to $1,000 to schools and youth organizations for environmental service-learning projects that link classroom learning to the real world. Students implement an action project they help design to green their school or to improve an aspect of their neighborhood's environment.
The projects partner students with their whole school, local businesses and/or community organizations, and provide opportunities for student leadership. The funds can be used by students to implement recycling programs at their school, conserve water and energy, establish school gardens and outdoor classrooms, improve a forest, or restore a natural habitat, for example.
To be eligible, applicants must have attended a PLT workshop, either in-person or online, that provides training, lesson plans, and other resources to help integrate these projects and environmental education into your curriculum or youth programs.
The annual deadline to apply is September 30.
We are currently reviewing grant applications for 2017; funding for awardees this year will be distributed in December 2017.
Grant Requirements
Applicants must have attended a Project Learning Tree training either online or in person. 
 The proposed project must:
incorporate service learning
exemplify student voice
involve at least one community partner
secure at least 50% matched funds (in-kind acceptable)
be completed in one year.
How to Apply
The application form for the next cycle of PLT's GreenWorks! grants will be made available in Spring 2018.
Submit your completed application and W-9 online. 
Please note: Applications will NOT be accepted via email. 
Looking for Ideas?
Our newsletter and stories on our website feature some examples of past PLT GreenWorks! projects and teacher tips.
Although published several years ago, PLT's GreenWorks! Guidebook offers practical ideas and pointers for getting a GreenWorks! project off and running.
Questions?  
Review our Frequently Asked Questions.
For additional information contact:
James McGirt
jmcgirt@plt.org
202-765-3531