We regularly select new tools and resources that support and enhance Project Learning Tree's lessons.
PLT's newest curriculum resource Green Jobs: Exploring Forest Careers includes four hands-on instructional activities to help youth research forestry jobs, and practice managing and monitoring forest resources. It is designed for educators, career and guidance counselors, Scouts, 4-H, and FFA leaders, foresters, and job training advisors to use with learners aged 12–25 in settings ranging from community youth programs and school classrooms, to college and career prep. 
This month's collection of "EE Resources" below highlight just a few of the supporting resources we've curated to date to help youth explore green careers.
Supporting Resources for PLT's Green Jobs: Exploring Forest Careers 
Introduction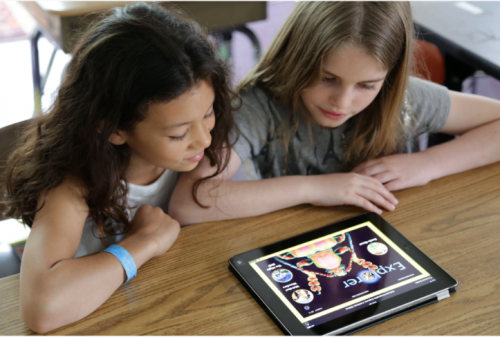 National Geographic Explorer Magazine — Who Takes Care of Our Forests?
In collaboration with PLT, National Geographic Explorer magazine has developed an article "Who Takes Care of Our Forests?" for their April 2020 issue, along with an accompanying poster. The article will be read by students in grades 3-6 throughout the United States. Subscribe now to get digital copies for your classroom. But hurry, you'll need to subscribe by January 15, 2020!
Explorer magazine is a differentiated reading resource that comes in six editions (K–5/6), each developed to meet students at their level. Each issue features three articles with content that supports national standards and a teacher's guide with reading and content lessons, assessments, and more. Bring authentic and engaging nonfiction to your K-5/6 classroom. Full-year digital subscriptions of Explorer magazine are available until January 15. More information is available at ExplorerMag.org. Subscriptions for the 2020-2021 school year (including pricing options for print issues) will be available in February 2020. 
Podcast Series: Her STEM Story
Learn more about the work of a science communicator in this episode from the podcast series Her STEM Story. Dr. Sophie Arthur received her Ph.D. in stem cell biology from the University of Southampton, UK and works at the MRC London Institute of Medical Sciences. After creating a successful science blog, she realized her passion for science writing and changed her career path from scientist to science communicator. In this podcast, Dr. Arthur interviews fellow women working in STEM and discusses their motivations and research, and shares advice for those women and girls interested in a career in science, technology, engineering, and mathematics.
Activity 1: Who Works in This Forest? 
Natural Inquirer Scientist Career Cards
Explore more than 250 different Forest Service scientist and engineer career opportunities with the Natural Inquirer's downloadable career cards, made in partnership with Cradle of Forestry in America Interpretive Association (CFAIA) and the US Forest Service. Available in both English and Spanish, career cards are available direct for download and will help youth explore the important characteristics of a scientist, with examples of research questions pursued by each profession, the common technology and equipment used in their research, and more!
Environmental Job Boards
Explore environmental job openings through online job boards such as the Conservation Job Board, Texas A&M's Department of Wildlife and Fisheries Sciences Job Board and GreenJobs.com. Filter between categories, locations, and job type⁠—and subscribe to receive email alerts for up-to-date job openings around the country. The Conservation Job Board frequently features different conservation-related online graduate programs in the United States. In Canada, PLT Canada administers a Green Jobs program with support from the Government of Canada to place youth in outdoor jobs in forest management, ecosystem and wildlife management, Indigenous forest-based programs, recreation and interpretation, conservation and research, education, and jobs with provincial and territorial parks. 
Activity 2: If You Were the Boss 
About That Forest – Simulation Game
About that Forest is a web-based role-playing simulation game that takes place in a forest where players are members of a community jointly managing their forest. Players try to achieve their goals, facing many challenges, interacting with the decisions made by other people living in the forest and an uncertain environment. Participants make decisions that affect the shared common good of their community. They quickly learn "how incentives, institutions, moral norms and worldviews sustain the common good… or lead to tragedy." 
Sample Forest Management Plan
In this sample forest management document from the USDA Natural Resources Conservation Service, view the type of information a property owner in Massachusetts must submit to their Department of Environmental Management. In Massachusetts, property owners need to provide information on land history, ownership, landowner goals, stewardship purpose, forest stand descriptions, and proposed management practices for the next 10 years. Private and public foresters use these plans to ensure that property owners achieve their goals and become better stewards of their land.
Activity 3: Monitoring Forest Health 
Tree Risk Assessment Form
Check out what professional arborists look for in surveying tree health with this sample basic tree risk assessment form from the International Society of Arboriculture. By assessing multiple site factors, profiling tree species and general health (crown and branches, trunk, and roots), and soil conditions, arborists evaluate many factors when determining the overall risk of the tree to the surrounding community.
Science Special Issue: Forest Health
Read in-depth about forest health – from invasive pests and diseases to regeneration – in this Special Issue: Forest Health from Science, a magazine published by the American Association for the Advancement of Science (AAAS). Researchers are constantly trying to understand and monitor the health of forests given the world's changing ecosystems and human behavior. Learn about methods being employed to protect forest health, for example, forest managers are releasing predatory insects to eat and hopefully defeat the widespread infestation of Eastern Hemlock conifers by tiny sap-sucking insects called hemlock woolly adelgid.
Activity 4: Seeking Sustainability 



Podcast Series: Global GoalsCast
Learn more about the current progress of the United Nations' Sustainable Development Goals (SDGs) in this episode from the podcast series Global GoalsCast. UN Foundation discusses how countries and cities – from Uganda to New York – are measuring their SDG progress with the help of policymakers, entrepreneurs, and individuals. This podcast shares the stories of individuals, companies, and organizations working towards a more sustainable world.
Forest Sustainability Reporting in the United States
Read how the United States Forest Service tracks domestic and international forest sustainability goals through the Service's Sustainability Assessment Program. Using an internationally agreed-upon set of 54 forest sustainability indicators known as the Montreal Process Criteria and Indicators, USFS has created reports for each indicator, with topics including biodiversity conservation, forest fires, and the many benefits derived from forests.
Looking for more resources to support your teaching and PLT's lessons? Subscribe, register, or log in to gain access to all.