Inspire young Black Americans to pursue forest and conservation careers by telling the stories of Black Americans who have taken this career path and who have advice and resources to share.
We're thrilled to announce a first-of-its-kind resource, the SFI-PLT-MANRRS Black Faces in Green Spaces: Journeys of Black Professionals in Green Careers guide, the result of a partnership with MANRRS aimed at ensuring young Black Americans have greater opportunities for rewarding careers in the forest and conservation sector.


Career Posters
We've assembled career posters of the individuals highlighted in the guide. Use these posters to help spread awareness about the rewarding opportunities in green careers!
Don't forget to take a look at the free downloadable Journeys social media graphics!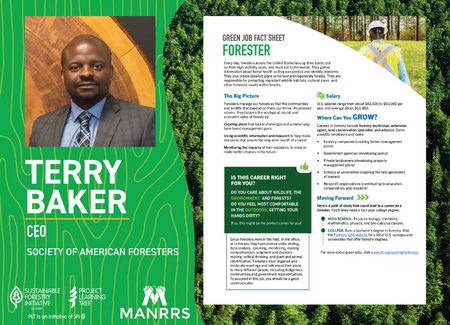 Terry Baker
CEO,
Society of American Foresters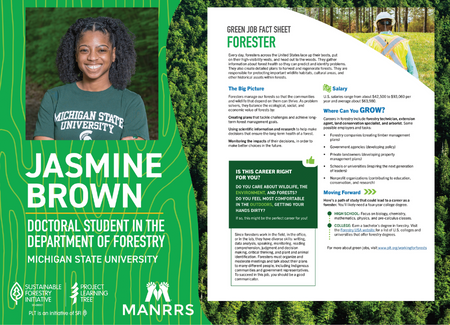 Jasmine Brown
Doctoral Student in the Department of Forestry,
Michigan State University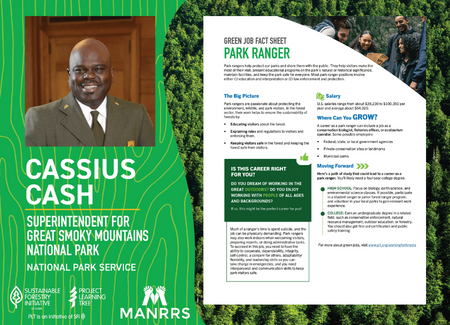 Cassius Cash
Superintendent for Great Smoky Mountains National Park,
National Park Services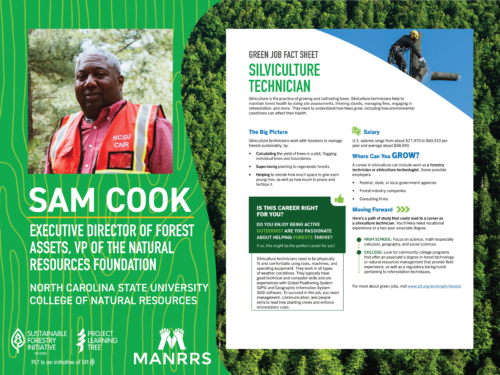 Sam Cook
Executive Director of Forest Assets,
North Carolina State University
VP of the Natural Resources Foundation,
College of Natural Resources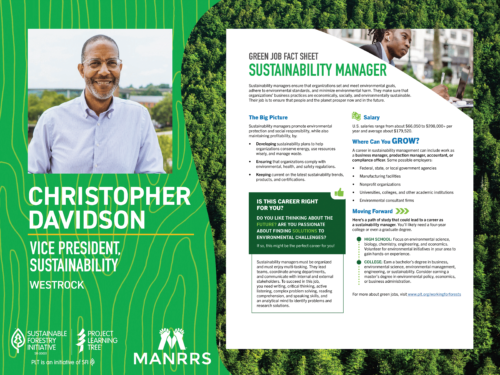 Christopher Davidson
Vice President, Sustainability
WestRock
Lillian Dinkins
PHD Student, Urban Forestry

School of Forest, Fisheries and Geomatics Sciences,
University of Florida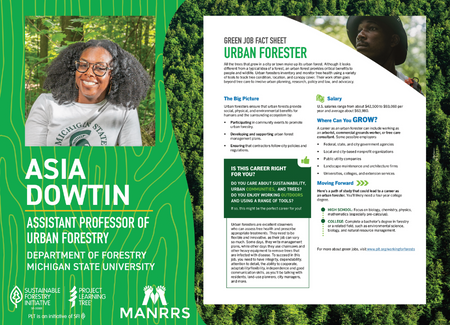 Asia Dowtin
Assistant Professor of Urban Forestry
Department of Forestry,
Michigan State University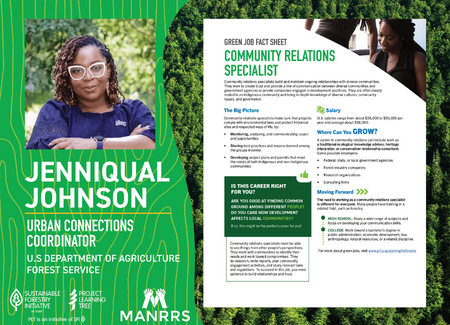 Jenniqual Johnson
Urban Connections Coordinator,
U.S. Department of Agriculture Forest Service
J. Drew Lanham
Distinguished Professor and Master Teacher of Wildlife Ecology
Department of Forestry and Environmental Conservation,
Clemson University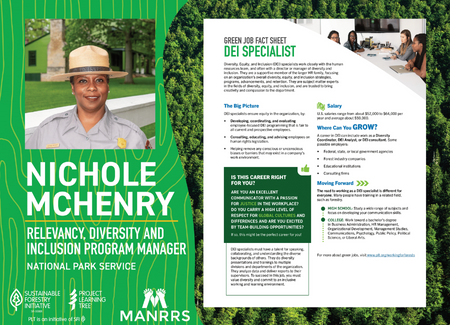 Nichole McHenry
Relevancy Diversity and Inclusion Program Manager,
National Park Service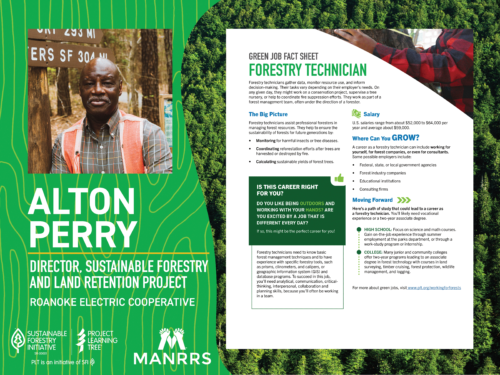 Alton Perry
Director
Sustainable Forestry and Land Retention Project,
Roanoke Electric Cooperative
Travis Perry
Territory Manager,
Weyerhaeuser
Robert Raze
Environmental Education Professor,
St. Petersburg College of Education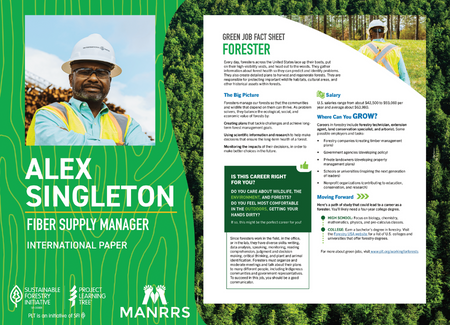 Alex Singleton
Fiber Supply Manager,
International Paper