Leadership 
The Education Operating Committee provides governance and leadership to Project Learning Tree. The committee's responsibilities include:
Recommending  goals and policies for PLT and other educational programs
Developing annual operating plans and budgets for the Sustainable Forestry Initiative's (SFI) Board of Directors' approval
Assisting with fundraising activities
Participating in PLT's programs and activities
Initiating strategic planning for PLT and other SFI education programs
PLT National Staff

Jess Kaknevicius
Vice President, Education
[email protected]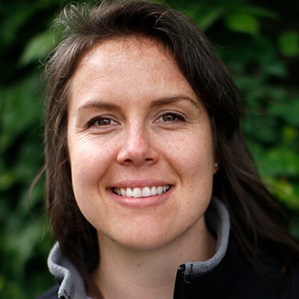 Jess leads the Sustainable Forestry Initiative's work in education to advance environmental literacy, stewardship, and pathways to green careers. She is responsible for growing SFI's award-winning environmental education program, Project Learning Tree® (PLT), and the expansion of programming through Project Learning Tree Canada. Prior to joining SFI, Jess was with Forests Ontario, where she developed and expanded their education and awareness programs. She has won several awards including the Canadian Forest Industries' Top 10 under 40 award and the Canadian Institute of Forestry's James M. Kitz Award. She is also the proud co-founder of Women in Wood, a networking group aimed at bringing together women who work in, with and for the woods. Jess holds a Bachelor of Science and Master of Forest Conservation from the University of Toronto.
Vanessa Bullwinkle
Senior Director, Communications and Marketing
[email protected]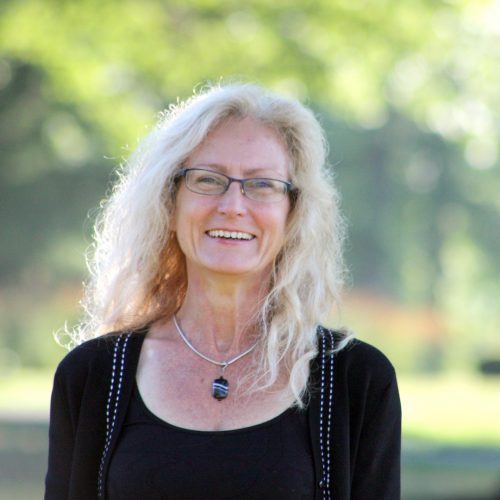 Vanessa oversees PLT's websites and the Branch newsletter, as well as curriculum production and fulfillment. She develops and executes communications and marketing strategies to raise awareness of the importance of environmental education and learning outdoors, and publicizes the resources, training, and support available to teachers through a variety of digital, print, and traditional media. Previously Vanessa was Publicist at the National Geographic Society where she promoted documentary films, television specials, and classroom educational videos about the world's culture, history, and natural world. Vanessa has a B.S. in Biology from Nottingham University in England.
Kate Nagle
Director, Education & PLT Network
[email protected]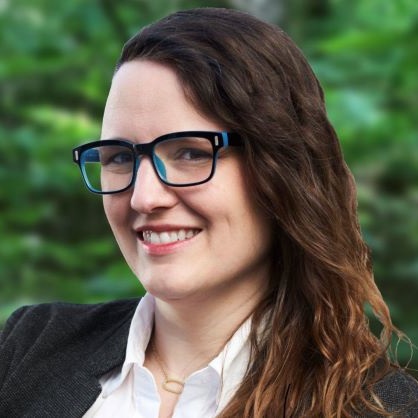 Kate plays a key role in strategic and programmatic operations at Project Learning Tree® (PLT). She advises on and implements strategies to deepen the relationships between the PLT network and SFI-certified organizations and SFI Implementation Committees. Kate also works directly with the PLT network of state and international partners to strengthen the implementation of PLT programs. She takes the lead in integrating team members and identifying training and support needs to ensure efficient and timely development of resources and program delivery. Prior to joining SFI, Kate was Program Director at the Chemical Educational Foundation where she engaged a national network of volunteers to reform their educational programs to focus on equity, student experience, and impact. She spent the first eight years of her career as a classroom teacher and professional development leader, working with students with special needs and students from historically underserved communities. Kate holds a Master of Education in secondary chemistry from Boston College and a Bachelor of Arts in conservation chemistry from Sarah Lawrence College. 
Jaclyn Stallard
Director, Curriculum
[email protected]
Jackie oversees the next generation of PLT's PreK-12 environmental education materials, as well as other instructional materials and resources. She also directs strategic alliances that advance curriculum implementation with other environmental education and sustainability resource providers at the national level. Jackie presents and exhibits PLT's curriculum and SFI programs at education and conservation conferences across the United States. Three curricula Jackie developed have won Teachers' Choice Awards, and she regularly serves as an Envirothon Judge for national competitions. Jackie holds a Bachelor of Arts in environmental studies from Allegheny College in Pennsylvania and a Master of Science in Ecological Teaching and Learning from Lesley University in Massachusetts.
Rocco Saracina
Senior Manager, PLT Network
[email protected]
Rocco manages all things related to the Project Learning Tree network and also collaborates with PLT state programs to develop strategies and partnerships that build the network. Rocco previously served as SFI's Manager of Conservation Partnerships; before joining SFI in 2013, he conducted fire ecology field studies as a U.S. Forest Service technician, and stream geomorphology and habitat assessments with an environmental consulting firm. He holds a Master of Natural Resource in sustainability from Virginia Tech and a bachelor's degree in environmental science from California's Humboldt State University. 
Ana Leirner
Instructional Designer, Adult Learning
[email protected]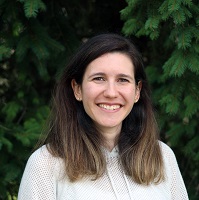 Ana designs and develops high-quality professional development materials and programming to prepare educators to integrate PLT environmental education materials into their teaching. Ana is focused on helping educators become comfortable teaching outdoors in urban, suburban, and rural environments. Ana creates engaging and hands-on online courses and supports the PLT network in delivering in-person professional development using best practices in educator professional development. Previously she worked as an instructional designer in various industries, designing online professional development courses for a diverse audience, including K-8 STEM teachers in Latin America. Ana holds an Ed.M. in Educational Media and Technology from Boston University, an MBA from Fundação Getulio Vargas in São Paulo, Brazil, and a B.A. in Psychology from Pontifícia Universidade Católica de São Paulo.
Jennifer Byerly
Manager, Communications and Marketing 
[email protected]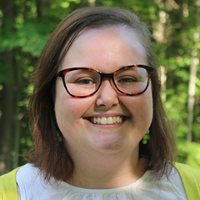 Jennifer supports both PLT and the Sustainable Forestry Initiative's communications and marketing efforts. Jennifer focuses on digital communications and community-building through social media to help tell PLT and SFI's stories in ways that engage new and existing audiences. Please feel free to email her and share your PLT story! As the former Digital Organizer for the Theodore Roosevelt Conservation Partnership in Washington, DC, she collaborated and created campaigns with partner organizations to support shared missions. She also identified, promoted, and created digital content and online advertising to support advocacy and fundraising. Jennifer has a Bachelor of Arts in Philosophy from Christopher Newport University in Newport News, VA.
Lydia Kidane
Coordinator, PLT Sales and Marketing
[email protected]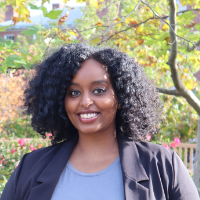 Lydia is PLT's main point of contact for customer inquiries, sales and service. She also helps manage PLT's product inventory, fulfillment, and distribution. Lydia maintains PLT's e-commerce operations and provides sales reporting. She has strong experience in sales, marketing, and working with databases. Lydia also has a passion for sustainability with a focus on urban forestry and education. She believes in preserving the best of nature for generations to come through community engagement and education. Prior to joining PLT, she held positions as an office manager and arborist assistant. Lydia has a Bachelor of Arts in Urban Sustainability from the University of the District of Columbia.
PLT Internship Program
Learn more about opportunities to join PLT as an intern here.