Students Lead The Way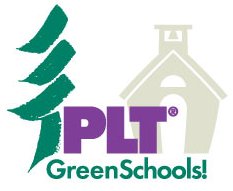 Project Learning Tree® (PLT) GreenSchools! inspires students to take responsibility for improving the environment at their school, home, and in their community.
The nationwide environmental service-learning program helps improve students' academic performance in STEM subjects. It provides teachers and students with the training and resources to create healthier schools – and save money.

• Register or log in to download the new PLT GreenSchools! Investigations
• Apply for a PLT GreenWorks! Grant - applications due Sept. 30
• Participate in a new series of webinars anchored by dynamic student PLT Green Teams
• Sign up to receive PLT's Branch newsletter. In the Fall issue: use GreenSchools! to engage your students in STEM as they solve environmental issues at their school
PLT GreenSchools! Blog
For more blogs about environmental education and PLT, visit our blog page.
My First Tree Planting with PLT
Tuesday, April 15, 2014
A PLT staff member describes a service day during the annual National Service-Learning Conference in Washington, DC.
Read More >>
Making Schools Healthier
Tuesday, April 8, 2014
To celebrate National Healthy Schools Day, download PLT's Environmental Quality Investigation for ideas to improve indoor air quality, chemical safety, and other environmental issues at your school.
Read More >>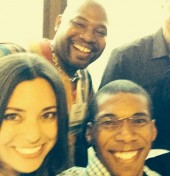 Presenting with PLT at the 4th Annual Green Schools National Conference
Friday, April 4, 2014
An elementary school science teacher and sustainability coordinator at PS 57, the first Green Ribbon school in New York City, shares her experiences along with some dynamic college students from California.
Read More >>
PLT GreenSchools! is a program of the American Forest Foundation, in partnership with our 50-state PLT network, the U.S. Forest Service, the Corporation for National and Community Service, and many other national, state, and local partners.