Students Lead The Way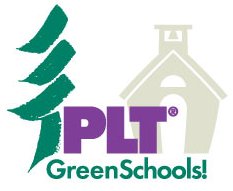 Project Learning Tree® (PLT) GreenSchools! inspires students to take responsibility for improving the environment at their school, home, and in their community.
The nationwide environmental service-learning program helps improve students' academic performance in STEM subjects. It provides teachers and students with the training and resources to create healthier schools – and save money.

• Register or log in to download the new PLT GreenSchools! Investigations
• Apply for a PLT GreenWorks! Grant - applications due Sept. 30
• Participate in a new series of webinars anchored by dynamic student PLT Green Teams
• Sign up to receive PLT's Branch newsletter. In the Fall issue: use GreenSchools! to engage your students in STEM as they solve environmental issues at their school
PLT GreenSchools! Blog
To read more blog posts about PLT GreenSchools! visit our blog page.
"Education Built to Last Tour" Visits PLT GreenSchool!
Wednesday, October 2, 2013
The U.S. Department of Education visited Washington Yu Ying Public Charter School, a 2013 Green Ribbon School and active PLT GreenSchools! participant.
Read More >>
Service Learning From Nigeria to America and Back
Thursday, July 11, 2013
Service learning is a method of teaching in which classroom learning is applied and enriched through meaningful community service. Across the world, I have discovered firsthand the impact it can have on young people. When I return home, I hope to bring environmental service-learning practices to Nigerian schools by customizing Project Learning Tree's GreenSchools! model.
Read More >>
ABC Television Personality Honors PLT GreenSchools! Program
Thursday, June 13, 2013
Watch how one PLT GreenSchool is connecting students with their environment. Local ABC affiliate, WJLA Channel 7 in Washington, D.C., sent a producer and crew to interview and film students at Paul Public Charter School who are moving their learning out of the classroom and into the garden.
Read More >>
PLT GreenSchools! is a program of the American Forest Foundation, in partnership with our 50-state PLT network, the U.S. Forest Service, the Corporation for National and Community Service, and many other national, state, and local partners.