Every month we carefully select new tools and resources that support and enhance Project Learning Tree's lessons.
Review our latest collection of "EE Resources" below
Subscribe to our newsletter to get regular updates
Access resources, including student pages, for each PLT activity.
Food and Climate Change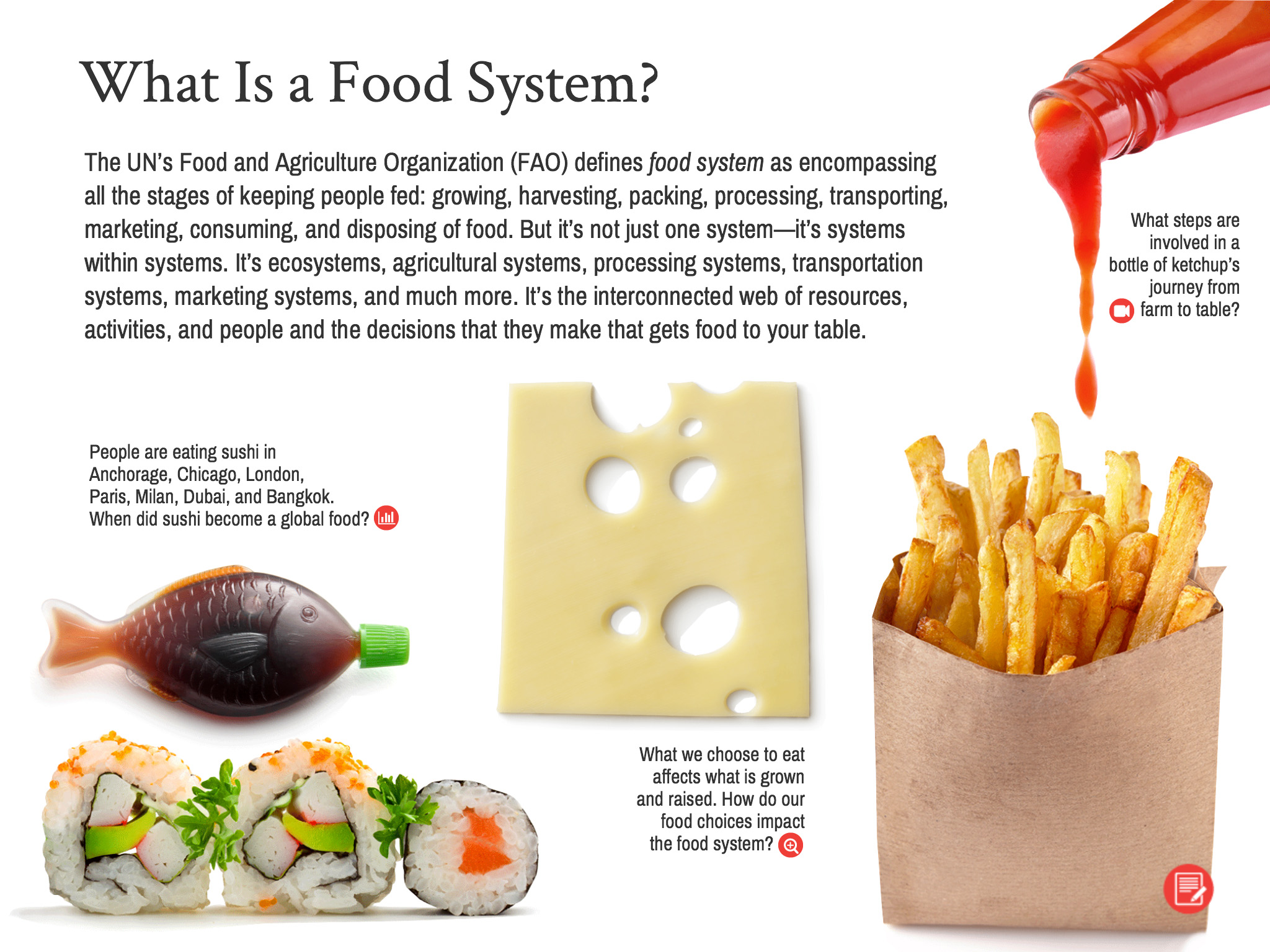 Understanding Food and Climate Change: An Interactive Guide uses video, photos, and hands-on experiences for educators and students to learn about how food and climate systems interact. Explore how personal choices about food can make a difference. Ideal for grades 6–12, with connections to Next Generation Science Standards and the National Curriculum Standards for Social Studies themes, the guide offers activities for student research and resources for further investigation.
(resource for PLT's PreK-8 Guide: Activity 16—Pass the Plants, Please, Activity 31—Plant a Tree, Activity 86—Our Changing World and for PLT's Southeastern Forests and Climate Change: Activity 1—Stepping Through Climate Science)
Natural Resource Mapping
National Geographic's Reading a Resource Map helps students in grades 2-4 investigate the origins of goods that people use. Use it to engage students on the topic of renewable and non-renewable resources and create a map identifying where they come from. Students will learn more about the types of goods and products that come from natural resources. They'll also develop skills in reading and interpreting maps and apply that to learn more about the natural resources in their state.
(resource for PLT's PreK-8 Guide: Activity 14—Renewable or Not, Activity 15—A Few of my Favorite Things, Activity 82—Resource-Go-Around, Activity 83 –A Peek At Packaging, and Activity 94—By the Rivers of Babylon)
Challenge Your Eco-Footprint
BillerudKorsnäs, a renewable packaging material organization that specializes in creating sustainable packaging solutions, created this interactive resource titled Challenge your eco-footprint. It helps people understand the differences between types of waste and recyclable materials and how long they remain in the environment. Displayed in the resource is a digital representation of how long it takes for waste items to decompose. Use this resource to help raise awareness of the importance of recycling and help your students assess environmental impact.
(resource for PLT's PreK-8 Guide: Activity 14—Renewable or Not, Activity 82—Resource-Go-Around, Activity 83 –A Peek At Packaging, and PLT's GreenSchools Waste & Recycling Investigation)
Cloud Lab
Covering 70 percent of the Earth's surface, clouds can provide clues about the weather and climate. Using NOVA's Cloud Lab tool, students will learn about cloud typing and storm prediction. They'll learn how scientists use sophisticated instruments and data to study the development of Earth's most powerful storms and better predict their impacts. Then use the same tools to investigate storms developing right now. Cloud Lab includes four activities, a series of videos, interviews with scientists and quizzes.
(resource for PLT's PreK-8 Guide: Activity 28—Air Plants, Activity 29—Rain Reasons, Activity 44—Water Wonders, and Activity 84—The Global Climate)
EJSCREEN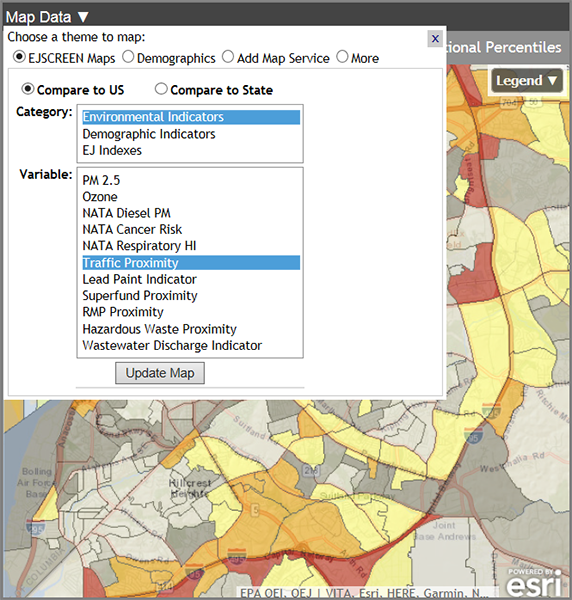 EPA's EJSCREEN: Environmental Justice and Mapping Tool is an interactive tool that combines data about environmental and demographic indicators in maps and reports. Use this mapping tool to display information about geography, air and water quality, education, and 11 environmental justice (EJ) indexes and make comparisons between state data vs. regions or the nation.
(resource for PLT's PreK-8 Guide: Activity 20—Environmental Exchange Box, Activity 55—Planning the Ideal Community, Activity 96—Improve your Place and PLT's GreenSchools School Site Investigation)
Agents of Discovery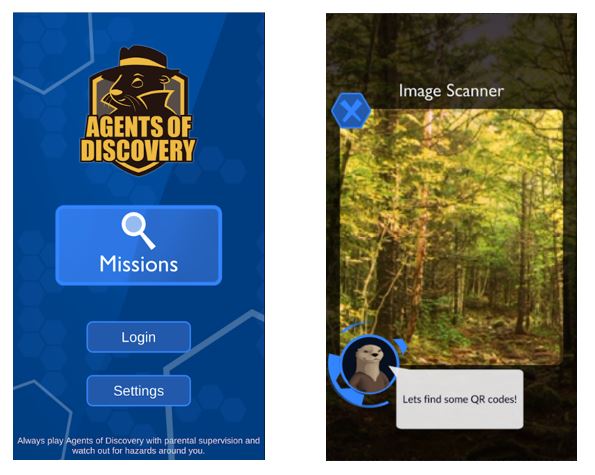 Agents of Discovery gets students moving with an augmented reality, geo-triggered app. Students play the role of a top-secret Agent to help solve mysteries of science, culture, technology, and nature. Download the app and mission with WiFi or data and then use the app offline outdoors. Agents of Discovery includes missions all across North America. Find one near you to learn why bumblebees buzz, beavers build dams, and more about the natural world.
(resource for PLT's PreK-8 Guide: Activity 6—Picture This!, Activity 8—The Forest of S.T. Shrew, Activity 23—The Fallen Log, Activity 47—Are Vacant Lots Vacant? And Activity 88—Life on the Edge)
The FreshAiR App
Download the FreshAiR app to explore the world around you with augmented reality. FreshAiR™ is a location-based storytelling and gaming app that reveals hidden stories about the areas around you as you drive, walk or play! In Hidden History, discover amazing stories as you drive down the interstate. Or use Search To Survive, an interactive mobile game to see if you can survive in 1607 Jamestown. The app couples hands-on outdoor learning with educational content about the location you are investigating such as a National or local park. You can also challenge students to create their own Reality to share with others. For example, create a tour of your local park or playground by adding images, text, or videos and use an in-app assessment tool to help assess your students' learning.
(resource for PLT's PreK-8 Guide: Activity 17—People of the Forest, Activity 20—Environmental Exchange Box, Activity 32—A Forest of Many Uses, Activity 36—Pollution Search, Activity 46—Schoolyard Safari, Activity 68—Name that Tree and Activity 87—Earth Manners)
Climate Challenge Board Game
Games4Sustainability can help you incorporate a sustainability-themed game in your activities to improve our understanding of important global issues today. Narrow your search from among 100+ games and simulations by filtering the games by the UN Sustainable Development Goals or use the advanced search for more options. Challenges include topics of food, climate, security and public health. For example, in the Climate Challenge, players face the crucial trade-off between long term sustainability and short-term economic growth. Provide your students with a unique challenge to problem solve and practice decision making.
(resource for PLT's PreK-8 Guide: Activity 31—Plant a Tree, Activity 13—We All Need Trees, Activity 92—A Look at Lifestyles, Activity 73—Waste Watchers, and Activity 85—In the Driver's Seat)
Looking for more resources to support your teaching and PLT's lessons? Subscribe, register, or log in to gain access to all.