Every month we carefully select new tools and resources that support and enhance Project Learning Tree's lessons.
Review our latest collection of "EE Resources" below
Subscribe to our newsletter to get regular updates
Access resources, including student pages, for each PLT activity.
Grants
Project Learning Tree is excited to announce we are offering GreenWorks! grants up to $1,000 again this year. The funds can be used by students to implement recycling programs at their school, conserve water and energy, establish school gardens and outdoor classrooms, improve a forest, restore a natural habitat, and more. The projects must incorporate service learning and involve at least one community partner. Click here for more information and to apply.
Adaptations for PLT Activities
Peppermint Beetle
A National PLT Outstanding Educator from Minnesota, Karen Christenson, created a student page for PLT's PreK-8 Guide: Activity 3—Peppermint Beetle for use with students in grades K-3. In this activity, students explore their sense of smell and discover why smell is important to animals, including themselves. In the student worksheet, Inquiry is Observing, students are reminded that observing uses all of our senses, including our sense of smell. It asks students to observe their neighborhood and draw conclusions regarding the peppermint beetle's interactions with its habitat.
(resource for PLT's PreK-8 Guide: Activity 3—Peppermint Beetle)
Every Bee for Itself
For a twist on PLT's PreK-8 Guide Activity 27—Every Tree for Itself, check out Every Bee for Itself. Developed by a Texas PLT educator, Allen Smith, this activity focuses on the things bees need to survive: pollen, nectar, and shelter. Students learn about how bees communicate with each other and even make up their own bee dance! This activity aligns with the Next Generation Science Standards (NGSS) 5E Learning Model.
(resource for PLT's PreK-8 Guide: Activity 27—Every Tree for Itself)
Can Plants Help Slow Soil Erosion?
This activity from Scientific American called Can Plants Help Slow Soil Erosion? helps students learn how soil erosion causes ecological problems, pollutes waterways, and increases the risk of natural disasters. Students complete an experiment to test the impact of methods to prevent soil erosion.
(resource for PLT's PreK-8 Guide: Activity 48—Field Forest and Stream and Activity 70—Soil Stories)
Podcasts
Invasive Species: Starlings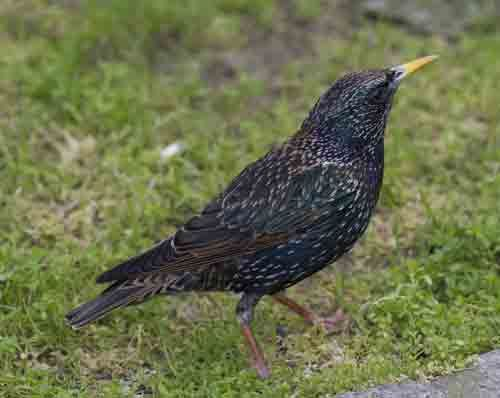 In this Encyclopedia of Life podcast called Starlings, most appropriate for grades 8-12, students will learn how humans have inadvertently put out the welcome mat for this alien species, the common starling. It's a non-native species that is omnivorous, gregarious, adaptable, and highly successful in its adopted land. This podcast is just one in a series of podcasts called One Species at a Time.
(resource for PLT's PreK-8 Guide: Activity 12—Invasive Species and PLT's high school modules Biodiversity: Activity 1—Global Invaders and Focus on Forests: Activity 7—Forest Invaders)
Interactive Websites, Apps, and Games
Climate Science Toolkit: Kids' Crossing
Designed by the National Center for Atmospheric Research and the University Corporation for Atmospheric Research, Kids' Crossing engages students in grades 5-9 in learning about atmospheric and Earth science content with activities, games, and factsheets. For example, students can make a cloud, make a tornado in a bottle, dissect hailstones, and create homemade lightning using this Atmospheric Science Explorers activity sheet.
(resource for PLT's E-Unit Carbon & Climate for grades 6-8: Activity 1—What is Climate? and Activity 3—Is It Only Natural? and for PLT's high school module Southeastern Forests & Climate Change: Activity 1—Stepping through Climate Science)
Plants Also Need Proper Nutrition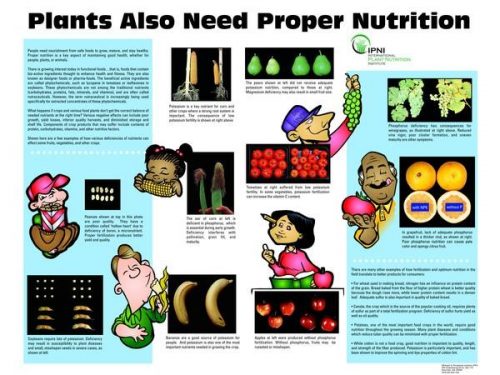 Designed by the International Plant Nutrition Institute, these games for grades K-5 teach students about naturally occurring nutrients that plants use for food. Combined with this infographic poster, the games guide students to think more about how plants get their nutrients.
(resource for PLT's PreK-8 Guide: Activity 16—Pass the Plants, Please, Activity 41—How Plants Grow, and Activity 70—Soil Stories)
How-To Guides
A Guide to Setting up a Simple Backyard Compost System
Composting is easy, especially if you are already working with your students on a school garden. A Guide to Setting up a Simple Backyard Compost System explains where to place it, what you can and can't put in it, and the necessary steps you need to take to be successful to create "black gold."
(resource for PLT's high school module Municipal Solid Waste: Activity 4—Composting and for PLT's GreenSchools School Site and Waste & Recycling Investigations)
Professional Development
Slide Show: A Closer Look at PLT's Online Workshops
Take a look at this video slide show we've created, A Closer Look at PLT's Online Workshops: What's included and how to get started, to give you a flavor of PLT's self-directed online courses that educators can access anytime, anywhere. You'll learn what's included, key features that provide a quality online learning experience, and how to earn continuing education credits. You'll also hear feedback from educators who have tried a PLT online course.
Each online workshop includes an electronic version of a PLT supplemental curriculum guide and interactive features to guide you through the content. Lesson planning worksheets and videos of educators demonstrating PLT activities help you plan and facilitate a similar experience with your students and provide ideas for you to tailor the lesson to your curriculum and classroom. Some courses include quizzes and simulations for you to try out an activity from a student's point of view.
Many of our state partners have added supplemental content to offer you a customized workshop experience. These include website scavenger hunts, lists of state-specific resources, and ideas for local place-based education.
Looking for more resources to support your teaching and PLT's lessons? Register or log in to gain access to all.