May 7, 2019
PLT's Leadership in Education Award honors those who make significant contributions to advance PLT programs and initiatives at the state or regional level.
"PLT's Leaders in Education share a deep commitment to PLT as they take different paths to engage the next generation in meaningful environmental education," said Ana Leirner, PLT's Manager of Professional Development and Instructional Design, in presenting the awards on May 6 during PLT's 33rd International Coordinators' Conference, in Little Rock, AR. 
Nominated by their PLT State Coordinator, recipients may be individuals or organizations who:
use PLT to teach students in formal or nonformal settings;
help educators learn about PLT and implement PLT in their classrooms;
have dedicated their time to shaping their state's or region's PLT program, or
have championed PLT programs and initiatives in their communities.
This year's Leadership in Education recipients were nominated from adjoining states—Alabama and Florida. One recipient is a natural resource professional, the other is a classroom teacher. Please join us in congratulating our 2019 winners and nominees!
The 2019 Winners Are…
ALABAMA – Ed Lewis
Procurement Forester
Westrock, Cottondale, FL
Ed is a Procurement Forester for Westrock, one of the world's largest paper and packaging companies. Ed sources wood from sustainably managed forests in southeast Alabama, Florida, and Georgia to supply Westrock facilities with the raw materials needed for producing paper, cardboard and other packaging.
Ed is passionate about sustainability and throughout his 40-year career in forestry he has used Project Learning Tree in a variety of settings to teach others about trees, forests, and green careers, for example, at teacher professional development workshops, events at elementary schools and museums, logger trainings, and gardening programs.
Every summer since 1986, Ed has helped lead Alabama's Teachers Conservation Workshops. These in-depth, multi-day teachers' tours of forests and wood product mills include training in PLT's curriculum materials and time for lesson planning to help teachers incorporate teaching about trees, forests, conservation and sustainability into their classroom. He also shares information about careers and job opportunities in the forest industry.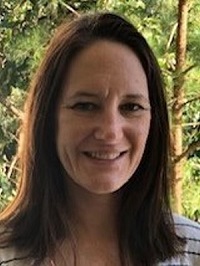 FLORIDA – Kirsten Brazier
First Grade Teacher
Crawfordville Elementary School, Crawfordville, FL
Kirsten Brazier is a 1st grade teacher at a Title 1 school, Crawfordville Elementary School in Wakulla County, Florida. She is passionate about using the outdoors to engage students in learning.
As the PLT School Coordinator, Kirsten supports teachers in every grade in using Project Learning Tree lessons to connect children to nature. Kirsten encourages new faculty to attend PLT trainings. She also organizes an annual PLT Week in which each class participates in various activities to grow awareness of environmental issues in their area.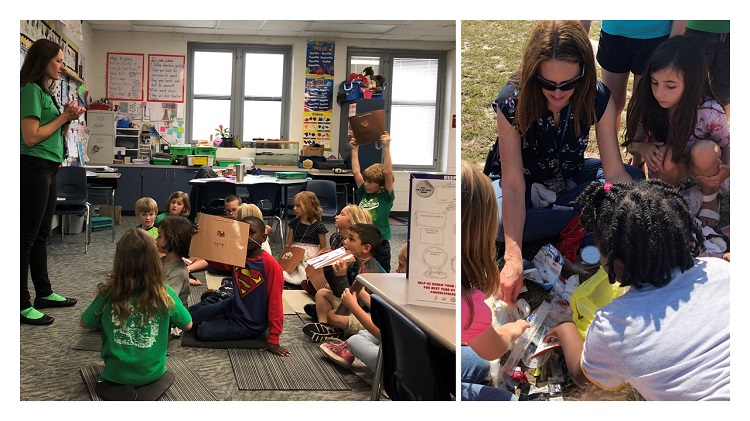 Kirsten also plans and creates service-learning opportunities for students at her school and helps find funding. Students grow vegetables, herbs, and flowers in raised garden beds, they observe monarch caterpillars and butterflies attracted to their butterfly garden, and they set up a school-wide recycling program and participate in Recycle-Bowl, a yearly competition organized by Keep America Beautiful in which students track the amount of trash they recycle in a month.
Congratulations also to the 2019 Nominees…
Thank you to the PLT State Coordinators who nominated leaders in their state!
INDIANA – Brian Plankis, Ed. D
Environmental Education Consultant
Research Fellow, NewKnowledge, Indianapolis, IN
Brian works with under-served K-6 schools in Indianapolis to develop after-school science programs. He mentors teachers in using PLT activities to fit their specific situations and helps students green their schools and communities. For example, students have created zero waste school cafeterias, planted vegetable and pollinator gardens, removed invasive species, and planted trees.
OHIO – Linda Pettit
Environmental Education Specialist
Franklin Soil and Water Conservation District, Columbus, OH
Linda educates around 12,000 youth every year about natural resources through presentations to school classes, after-school, scout, and summer camp groups. She has been a PLT workshop facilitator since 1996, and for the past 20 years, she has served as regional director for the Environmental Education Council of Ohio. She also founded T.R.E.E. (Terrific Resources for Environmental Education.)
VERMONT – Kathleen Wanner
Executive Director
Vermont Woodlands Association, Rutland, VT
Kathleen believes strongly in PLT for educating the next generation of forest stewards and forest landowners. Since 2012, she has grown support for the program in Vermont and helped increase its capacity through new partnerships and fundraising. In addition to working with schools directly on service-learning projects, VT PLT is also reaching new audiences, for example through PLT workshops for tree farmers and private consulting foresters.
Meet Our Teachers
Since 1994, Project Learning Tree has recognized more than 300 outstanding educators from around the country. Most are certified PLT workshop facilitators who volunteer countless hours to lead workshops and teach others how to incorporate environmental education into their curriculum and other programming. Meet PLT's outstanding educators in your state.