January 9, 2020

This year, the Green Schools Conference & Expo (GSCE) will be held in downtown Portland, Oregon from March 2-4, 2020.
GSCE is presented by the Center for Green Schools at the U.S. Green Building Council (USGBC), in partnership with the Green Schools National Network (GSNN).  Project Learning Tree (PLT) and the Sustainable Forestry Initiative (SFI) are proud to be Green Schools Conference & Expo (GSCE) 2020 National Partners.
We'll be heading to GSCE to learn about the newest trends, case studies, and innovations in providing healthy, sustainable learning environments and sustainability education for students, teachers, and school communities. We'll also share information about PLT's GreenSchools program that provides training for adults and a set of five investigations for students in grades 5-12 to analyze their school's energy use, waste and recycling, water consumption, school site, and environmental quality – and establish benchmarks. Using the results of their investigations, students identify areas for improvement and take action to green their schools.
Learn About Sustainability Education, Green Design, and Health in Schools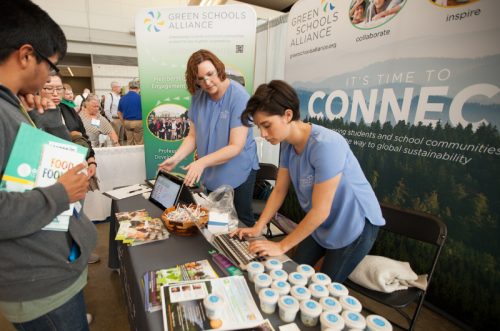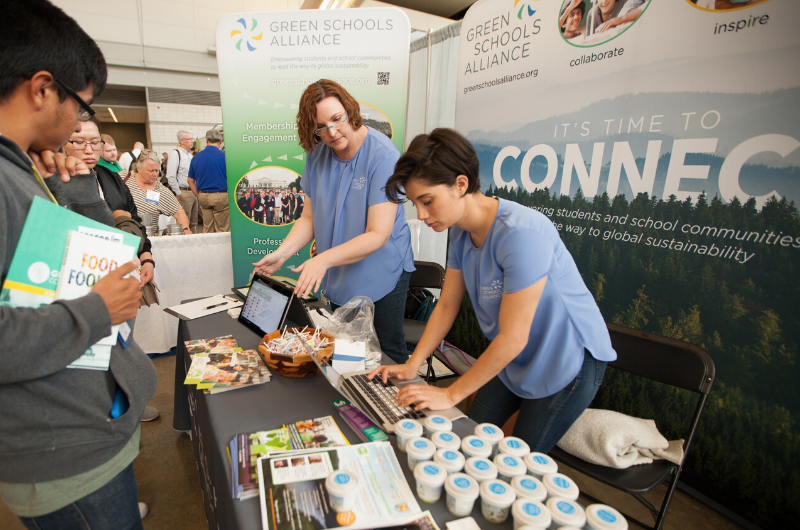 The GSCE is the only national event that brings together people who lead, operate, build, and teach in U.S. green schools. Teachers, parents, students, school and district staff, educational leaders, building industry professionals, non-profit partners and others who are passionate about making green, healthy schools a reality are invited to attend.
Three fun days of programming includes inspiring speakers (including this year's keynote from TV host and ocean explorer Danni Washington), informative workshops and breakout education sessions, and the chance to network with colleagues from across the country. Learn about sustainability education for all ages, energy efficiency, social equity, health in schools, and more. Visit greenschoolsconference.org for more information and explore the full schedule online. 
By registering to attend the GSCE, you will gain access to the following exciting sessions (and many more!):
Biomimicry as a Framework for GreenSTEM Education
This workshop takes place at the Oregon Zoo and explores lessons in biomimicry: an innovative method that looks to examples in nature to solve design and engineering problems.
Advancing Green Schools Through the Lens of Equity and Justice
How do we promote healthy eating and locally-sourced food in schools located within food deserts? Address the intersection of environmental justice and the core practices of green schools.
STEM Seminars: A Model for Engaging Teachers in Climate Science
Prepare to integrate the Next Generation Science Standards (NGSS) in your classroom and explore how to measure your school's ecological footprint and take action to reduce it.
Incubate Sustainability: Funding Environmental Impact and Literacy
Discover innovative grant programs and explore how city agencies can collaboratively fund projects to produce results and support environmental literacy in K-12 schools.
Lunchroom Learning: Cafeterias are Classrooms
The World Wildlife Fund aims to establish cafeterias as places of learning with their Food Waste Warrior initiative, a science-based approach to conservation education anchored in a project learning curriculum.

Register for the Green Schools Conference & Expo today! A variety of registration packages are available, with discounts for students and PreK-12 school or district/government/nonprofit employees.