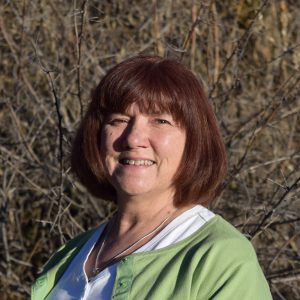 Susan Snyder creates and leads programs for K-12 students in ecology, soil science, and other topics. She has developed popular programs about weather and nature journaling. In addition to developing and leading school field trips, she works with Scout groups, summer campers, and the general public. Among her many volunteer activities for PLT, she facilitates workshops for early childhood educators. Thanks to her efforts, teachers can receive Career-Ladder credit for participating.
Susan holds a B.S. in Journalism/Communications from Ball State University and a M.S. in Ecological Teaching & Learning from Lesley University. She is a Utah Certified Environmental Educator. In 2011, she was honored as the Vern A. Fridley Utah Environmental Educator of the Year. Susan has created partnerships with organizations throughout the community.
"Susan is ever the community builder, ever the altruist. If she teaches it, she does it."
– Jessie Kidd, School Director, GreenWood Charter School, Harrisville, Utah
Susan was named National PLT Outstanding Educator in 2016.