Integrating service into the curriculum is an opportunity for students to learn about environmental and social issues in a real-life context. A successful service-learning project is more than just volunteering—it involves students applying knowledge and skills to make a difference in their communities.
While your project may have many goals, and lots of steps in between, in my experience there are six key considerations that contribute to successful service learning:
Meaningful service: Make sure your project addresses a community need.
Curriculum connections: Apply academic content to practical tasks so students learn by doing.
Student leadership: Help students take ownership of the project.
Reflection: Make meaning of the experience.
Community involvement: Engage community members throughout.
Demonstrate and celebrate: Share the experience with others.
Here's how we applied these concepts to a service-learning project at my school, funded in part by a GreenWorks! grant from Project Learning Tree.
1.  Meaningful Service
Meaningful service addresses a community need. Our community has experienced a steady stream of growth over the past ten years. To accommodate the growth in student enrollment, our Texas school district decided to make some major physical additions to our elementary and middle school campuses. As a result of the construction, much of the natural habitat surrounding our school was destroyed, and soil erosion (compounded by our naturally windy West Texas climate) was a big concern. 
With encouragement from our school administration, my gifted and talented fourth and fifth graders surveyed their peers, parents, faculty, and community members to find a solution. They came up with a plan to plant trees and other native vegetation on campus to combat soil erosion, create wind breaks, and provide habitat for wildlife and shade for citizens.
2.  Curriculum Connections
As Edutopia blogger Maurice Elias says, "For educators, a plain distinction needs to be made between community service and service learning. When youth engage in service learning, it involves more than arriving at a soup kitchen or a park and serving food or cleaning up. It begins with preparation and learning about the particular problem area or context the service experience will address and, ideally, is linked to academic subject matter being studied."
Combining service and academic learning was a new concept for my students—and some faculty—and differentiating between "community service" and "service learning" took some effort. My students were encouraged to be responsible for their own learning based on their unique learning styles and interests, and seeing my students learn to apply science, math, language arts and creative problem solving skills to real-life situations was very rewarding for them, and me! They were able to apply academic content in practical situations. Their hands-on experiences reinforced their learning with greater impact than if they had simply completed a worksheet after reading a chapter in a textbook.
3.  Student Leadership
Give students leadership opportunities from the beginning and let them participate in (almost) all aspects of the project. For example, my students searched for funds, planted seeds, and made presentations. They learned to work together, along with school leaders and community partners, to make a difference in their community. They learned communication skills, work ethics, and how to use their resources wisely.
Not only did student teams plan the specifics of the planting projects, but they also "branched out" and worked with the local zoo educator to become junior docents on Earth Day each year. Our school's partnership with the Abilene Zoo provided our students an array of leadership opportunities in presenting their work to the public.
4.  Reflection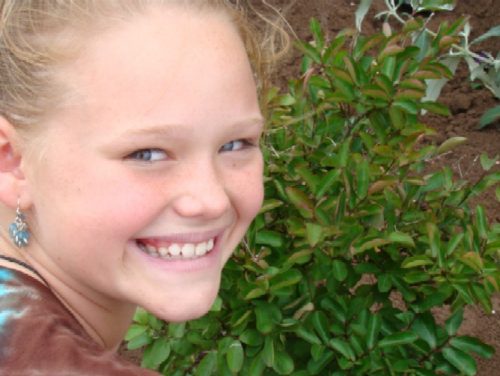 It is widely agreed reflection is the hallmark of high-quality service learning. "At a minimum," Elias says, "reflection is guided, can occur in a range of modalities, typically is shared, and involves recalling elements of the service experience. It should also relate those experiences to prior situations, beliefs, and learning, asking questions, and coming up with solutions to problems, as well as considering the meaning of involvement." 
Students who take time to reflect on their service-learning experiences will get more from those experiences. I recommend providing structured opportunities for students to critically assess and understand what they are doing and evaluate where they are in meeting project objectives. 
Throughout our project, students acquired, evaluated, organized, interpreted, and communicated information in different formats. They used active problem-solving, reasoning, and decision making to explore and communicate knowledge. They also learned how to use reflection as an organizational tool.
5.  Community Involvement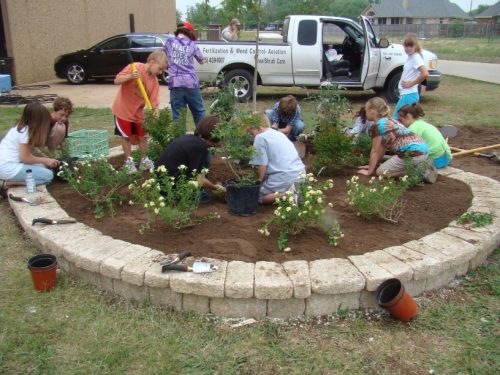 Involving your local community and collaborating with them directly not only engages community members to help with the project, but ensures the end result responds to actual community needs.
Our community partners and volunteers played the role of advisors, facilitators, and educators. Some facilitated workshops with our student leadership teams. Some mentored student groups doing the planning, planting, caretaking, and projects for the zoo. A local recycling plant donated mulch. The Texas A & M Extension Office and Master Gardeners taught faculty and students about xeriscaping, and helped students identify and select appropriate trees and plants based on pros and cons for each type. Greenbelt Nursery showed students what to look for when choosing a healthy plant, donated plants, and discounted trees. The zoo was also a great partner, from helping us organize Earth Day activities, to answering students' emails.
No matter their role, all partners worked side by side with our faculty and students throughout the project. These partnerships were so successful that we continue to collaborate on new projects to "green" the school's campus.
6.  Demonstrate and Celebrate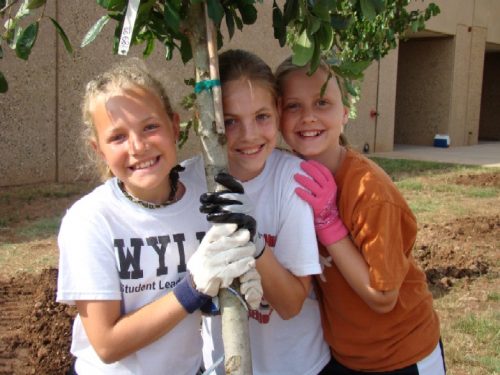 I believe service learning should always include demonstration and celebration to enable those engaged in service learning to share their experience with others. "When students prepare for sharing with others, their learning is also deepened," notes Elias.
My students created learning centers at the nearby zoo to present what they learned to the community and created their own interactive, hands-on activities to teach zoo visitors during an Earth Day event. They learned to talk to learners of all ages and became "experts" on different topics. They taught kids and adults how to make a compost pile, how to plant a butterfly garden, about xeriscaping, choosing proper plants, how to become a Master Gardener, wildlife and bird watching in your own backyard, and more. Students not only learned how to share their knowledge but also communicate it in different ways based on their audience.
Seeing the Results
Service-learning projects "live-on" even after the initial work is complete. Excitement filled the air when butterflies came to our garden! We also had a white wing dove make a nest in one of our oak trees. She laid three eggs and students took great care in observing them. 
My students see the results of their work every day. They have pride and ownership in their garden and trees, and are protective of them, too. Students "named" their trees. They developed relationships with their plants and continue to care for them. Although the project is complete, the product is prominent in the school community and continues to be an integral part of curriculum programs. 
Participating in a service-learning project has brought about noticeable positive change and growth in my students. Before our project, my students did not have strong observation skills. After getting their hands dirty planting seeds in our garden, my students' eyes have been trained to see small changes. They now notice bird species, insects, and other wildlife and natural wonders that previously didn't exist at our school site. These strengthened observation skills will surely help my students succeed in the classroom and beyond.
Have an idea for your own service-learning project? Need funds to implement it? Apply for a GreenWorks! grant from Project Learning Tree.