Intern Alumni Network
The PLT Intern Alumni Network is designed to encourage skill sharing, networking opportunities, as well as to provide resources for anyone who might be interested in becoming an intern at PLT. Our interns will be happy to share their experience at PLT with you, feel free to contact them through their Linked In's below. Read more below to learn about our past interns and some of their greatest achievements during the program. 
To apply for PLT's Internship please review the current open positions and job descriptions posted under Join the Team on the Sustainable Forestry Initiative's website. Please note, these positions are funded partly through support from the Government of Canada's Youth Employment and Skills Strategy. To be eligible for this internship, candidates must:
Be between 15-30 years old at the start of employment;
Be a Canadian citizen, permanent resident, or person to whom refugee protection has been conferred under the Immigration and Refugee Protection Act for the duration of the employment; and
Have a valid Social Insurance Number at the start of employment and be legally entitled to work in Canada in accordance with relevant provincial or territorial legislation and regulations.
If you think you might be interested in becoming an intern for Project Learning Tree in the future, please contact [email protected].
Internship cycles typically fall within an academic semester: Fall (Sept-Dec), Spring (Jan-May), and Summer (May-Aug). 
Christine Song
PLT Education Intern
Christine recently graduated from University of Toronto with a Masters of Environmental Science and prior, graduated from University of Calgary with a B.Sc. in Ecology and Zoology and a B.Sc. in Anthropology. For her master's she studied biodiversity conservation and specialized in research and data analysis. Christine is passionate about environmental education and has experience developing educational programming for new Canadians. She is eager to help inspire youth to appreciate and conserve the environment, with a particular interest in using digital communications as a vehicle to reach others. For the fall of 2020, Christine will be supporting the PLT Education team.
Camilla Cook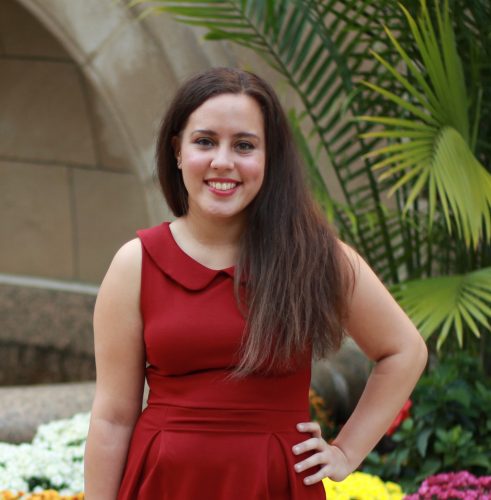 PLT Research Intern 
Camilla recently graduated from Chatham University with a Masters of Sustainability and prior, graduated from University of Pittsburgh with a B.A. in Environmental Studies. For her masters' thesis research, she completed a field study on the urban tree canopy of Pittsburgh's South Homewood Neighborhood, a low-income, minority-driven community. In addition to her urban forestry background, Camilla has experience in the non-profit sector through volunteer and outreach coordination and invasive species removal fieldwork with the Pittsburgh Parks Conservancy. For the fall of 2019, Camilla will be supporting three PLT program areas: Delivery and Reporting, Research and Strategy, and Administration. Results of her work will contribute to the PLT K-8 guide revision, research for PLT's 2020-2024 Business Plan, improvements to existing PLT digital platforms, E-Units, and online PD, and support the PLT program coordinator and other staff members with day-to-day tasks and projects. 
Camilla's recent contributions while at PLT: 
Creating and completing reprint requests for PLT State Coordinators
Conducted research on various digital education subscriptions to support the Digital Optimization Benchmark Report
Managing and providing customer service to educators 
Ouname Mhotsha
PLT Research and Program Delivery Intern 
Ouname is an international student from Botswana, currently completing her Bachelors in Agricultural Science with a focus in Agriculture Economics, at Alcorn State University in Mississippi. Ouname's degree provides professional training in the management of agricultural systems which lays a strong foundation for a career in land use management. In summer of 2019, Ouname  supported two PLT goal areas: Program Delivery & Reporting and Program Research & Strategy. Ouname helped PLT develop tools to digitize PLT's new green job personality quiz  as well as tools to support  non-formal audiences and educators teaching outdoors for PLT's revised PreK-8 Activity Guide (projected 2020 launch). During her time with PLT, Ouname completed a capstone project that focused on sustainable agriculture and environmental justice education. Ouname's experience as a National Park Service Volunteer at Mount Locust Visitor Station (a section of the Natchez Trace Parkway in Tupelo, Mississippi)  helped her connect on-the-ground conservation education to the national level efforts at PLT.
Ouname's greatest achievements while at PLT: 
Her input in helping the Pre K-8 Environmental Education Activity Guide Appendices
Creating a web page for the PLT Intern Network to encourage skills sharing and career support
Writing a case study to be used as  part of the new activity Environmental Justice for All for which Ouname plans to pilot the new case study with high school students in her home state. 
"PLT gave me an opportunity to express economic views of approaching sustainability issues and allowed me to link Agricultural science with Environmental Education. I was also equipped with a plethora of information about the work being done in the natural resource management sphere  and learnt about all the exceptional opportunities available among the network of sustainability organisations.I look forward to applying the skills learnt at PLT on my career as a Sustainability Professional and Environmental Economist."- Ouname Mhotsha
Find out what Ouname is up to now on her Linked In 
Paul Burghard
PLT Research Intern 
Paul graduated from Loyola University with a BA in Economics and Political Science. Paul participated in the DC semester program during his junior year and after graduating came back to DC to intern with PLT. Paul was connected to SFI and PLT through Sue Dimock, Director of the Loyola Washington DC Program as a part of our new internship partnership with the school. Paul supported a variety of projects focused on research & strategy and delivery & reporting. Paul worked on a project to  illustrate the effectiveness and sales of Project Learning Tree's curriculum. He also researched new opportunities for Project Learning Tree to expand the reach by developing a comprehensive Competitive Review. Paul also completed a capstone project conducting independent research on the social and economic effects of environmental education in schools. 
Paul's greatest achievements while at PLT: 
Writing and presenting on  a research paper on Environmental Education, Politics, and Climate Change Opinions
Developed a comprehensive Competitive Review and report 
"Interning at PLT taught me that green careers aren't just in forestry, or energy or engineering. We need individuals with open minds and a commitment to the environment working in all disciplines to tackle the most pressing environmental problems. I'm excited to apply what I learned going forward, hopefully to a bright (and green) career in public service". – Paul Burghard 
Find out what Paul is up to now on his Linked In 
Addison Motta 
PLT Education Research Intern
Addison interned with PLT in August through December 2018 during her junior year at Loyola University in Chicago. Addison spent the semester living in Washington, DC as part of the internship program. She graduated with her B.A in Political Science from Loyola University after her internship in 2019. With her experience working at a nature center in Minnesota, Addison was able to bring her knowledge of Environmental Education  to her position with our team. During her tenure, Addison helped us with curriculum, grant management, and website content development. Addison helped the PLT team  develop a green jobs personality quiz that matches personality types with green careers for a new curriculum offering "Green Jobs: Exploring Forest Careers". 
Addison's greatest achievements while at PLT:  
Representing PLT at the National Association for the Education of Young Children (NAEYC) Annual Conference 
Designing viable strategies for establishing international environmental education programs, specifically working with contacts in Panama.
Developing a research paper on the benefits of teaching outdoors and environmental education 
"During my internship, I was able to learn about of lot of things I had never done before such as non-profit administration and grant management. I also learned a lot about the forestry field in general. I really liked doing research projects where I could be creative and was usually proud of the outcome!" – Addison Motta
Find out what Addison is up to now on her Linked In