"OK PLT is highly engaging and employs skills from all content areas. Fabulous workshop—worth giving up a Saturday for."

"Our seventh-graders have accomplished great things since we started with the PLT GreenSchools program in 2010."
– Jill Henrie, Neil Richards, and Kelly Flindt, 7th grade science teachers, Owasso Seventh Grade Center, Owasso, Oklahoma 
Learn more about Oklahoma's GreenSchools program, which utilizes PLT GreenSchools Investigations.
PLT workshops in Oklahoma
Early Childhood
PreK-8
Pre-Service
Can't make it to an in-person workshop?
Want to learn more about PLT in Oklahoma?
Visit the Oklahoma PLT Website, calendar of events, and contact your PLT State Coordinator: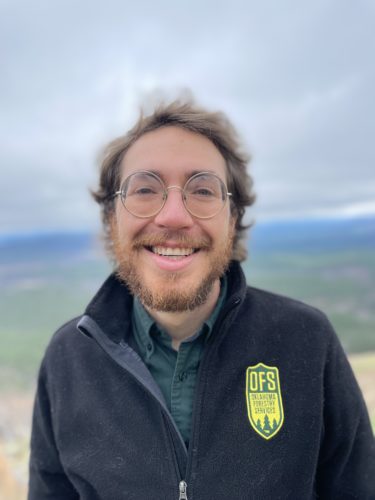 Tony Pascall
Oklahoma PLT State Coordinator
Education Coordinator
Oklahoma Forestry Services
2800 N. Lincoln Boulevard
Oklahoma City, OK 73105



405-317-8322
[email protected]