November 3, 2021
Editor's Note: This article was adapted and modified for PLT.org; a version of this story originally appeared in the October 2021 edition of Roots, the Minnesota Department of Natural Resources' employee newsletter. We hope that this story of collaboration will inspire others to work with Indigenous Elders and educators to tailor Project Learning Tree (PLT) activities to honor the experiences and leadership of Indigenous Peoples.
Often the best ideas emerge from a combination of diverse viewpoints, good timing, and personal experience. Here is a story of how the Minnesota Department of Natural Resources used this trifecta to create a series of Project Learning Tree (PLT) lessons to help teachers connect students in grades K-8 to forests using Indigenous knowledge and perspectives.
Alphabet soup of diverse viewpoints
The beginning of any partnership story often begins with a hefty serving of alphabet (acronym) soup. It's an important backstory for understanding how and why this project came about.
The Sustainable Forestry Initiative (SFI) is a non-profit organization which advances forest sustainability through its work across the areas of conservation, community engagement, education, and through its third-party certification standards for sustainable forest management. Minnesota is one of SFI's largest certificate holders, with nearly all state-managed land certified as well-managed. Committees in each state, called SFI State Implementation Committees (SICs), do on-the-ground outreach and collaboration to ensure that local forests are managed properly and that communities are aware of the value of certified sustainable forests.
In 2017, PLT joined SFI to increase the reach of forest-focused environmental education throughout North America and around the world. The Minnesota Department of Natural Resources (DNR) has sponsored PLT programming in the state since 1978, and two DNR staff participate with the Minnesota SIC: the forest certification consultant and Minnesota's PLT coordinator.
Good timing
In 2017, the Minnesota Department of Education (MDE) began adding Indigenous-based learning benchmarks in science, language arts, and social studies for students to achieve before graduation.
In 2018, the Minnesota SIC was looking for ways to strengthen relationships between tribes and people who want to manage forests sustainably.
We wondered: How could SFI invest in the next generation of forest users and stewards?
At the same time, opportunity knocked: PLT was updating their forest-based lessons. Could we add local Indigenous content to these lessons?
The Minnesota SIC group agreed: This is a great opportunity to work with tribes and create lessons that ALL Minnesota teachers could use. Connecting children with Indigenous knowledge and engaging lessons could nurture the next generation of forest stewards, especially in tribal communities. And we were off to the races…
Personal experience
Imperative to our success was getting tribal support. The SIC connected me with a friend of a friend in Grand Rapids, who used her personal relationship with Ojibwe tribal educators to sponsor a conversation in 2019 between their tribe and our SIC. Together we listened to each other's personal stories, discussed challenges, and slowly built some trust.
The tribal leaders we worked with understandably insisted that we find the right person to write the lessons. We needed someone who is a tribal member, has a teaching license, and understands forests and outdoor education. We found the perfect candidate in Larissa Harris-Juip, a former DNR naturalist, teacher on the Fond du Lac Reservation, and current doctoral candidate.
The SIC paid Larissa to research and enhance seven PLT forestry lessons. One lesson, Respecting Mother Earth, uses stories told by elders to share how communities used specific Minnesota trees to produce maple syrup, poles for homes, fuel for fires, snowshoe frames, medicines, canoes, and other important tools. When taking something from nature, many Native American traditions include leaving a mindful offering, a common practice in cultures around the world to honor the natural resources we use and rely on. This lesson shares traditional stories and teaches students how to make kinnickinnick (traditional tobacco made from the inner bark of red osier dogwood trees). This lesson also helps children meet key science benchmarks by learning about Indigenous technology to solve problems.
When working with partners, trust is key – and trust takes time
Many educators are rightly concerned that they teach about Indigenous Peoples with knowledge and respect. Here are some things to keep in mind while collaborating with Indigenous community partners: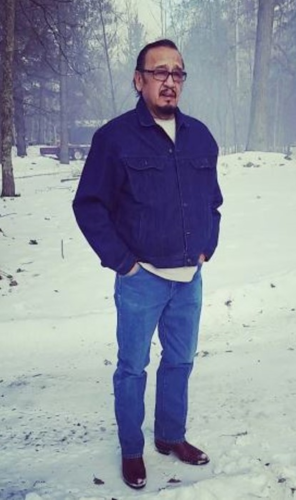 If you are unsure how an Indigenous person would like to be referred to, be respectful and ask.
No one appreciates being stereotyped. This bears repeating, especially if you are in a position to influence others. Use thoughtful, intentional language and consider what communities need, as well as who is best positioned to partner with you all.
Indigenous Peoples and Indigenous culture are alive and thriving. It's OK to share stories from long ago but be cautious not to depict these communities as only existing in the distant past.
Recognize and learn about Indigenous influences on language and technology. We use it every day!
Take care not to use language that could be possessive (ex. America's Native people) or describes Indigenous Peoples as a monolith (ex. identify the community's tribal band or nation, like Dakota or Ojibwe).
Learn about the land you live on, including the culture and languages of the original inhabitants, treaty history and, in some places, the forcible removal and relocation of Native communities. Learn how relative newcomers have treated Indigenous people over the last two centuries, and what communities are doing today to celebrate Native heritage and contributions to the natural resources sector.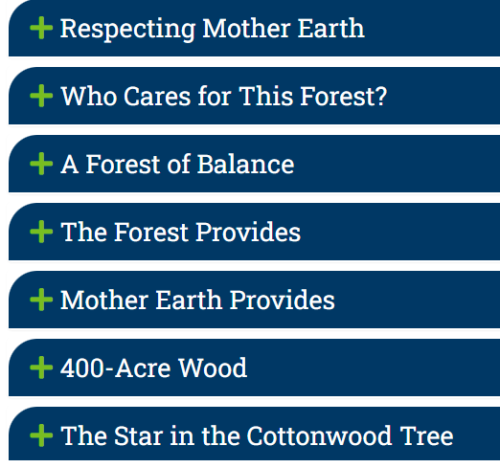 Acknowledgments
Thank you to the SIC members who helped make these lessons a reality: Minnesota SIC Chair Rick Horton, University of Minnesota Extension Educator Charlie Blinn, Minnesota forestry advocate Kathleen Preece, and Jerry Richards of West Fraser.
Thanks also go to Becky LaPlant of the Blandin Foundation, DNR Tribal Liaison Bradley Harrington, MDE Tribal Liaison Jane Harstad, the Minnesota Tribal Education Committee, and Annette Drewes, former DNR clean water specialist and current forest restoration collaboration manager in Bemidji for their support and review of the project and materials.
Much appreciation goes to Larissa Harris-Juip for her thorough and thoughtful work writing and curating the lessons. We also want to thank Gerald White (Leech Lake Band of Ojibwe), Shirley Nordrum (Thunderbird Woman), University of Minnesota Extension, and Lowana Greensky, and Fond du Lac Band of Ojibwe for their guidance and understanding.