June 29, 2020
Giving your students a chance to answer a few simple questions could put them on the path to a rewarding green career. In just minutes, Project Learning Tree's interactive Find Your Green Job online personality quiz produces a personalized report with six job options.
Green jobs represent one of the fastest-growing and changing segments of the global economy. At the same time, today's youth are seeking rewarding careers that will help the world move toward more sustainable lifestyles and greener economies. Some of the most exciting—and perhaps greenest—jobs involve forests.
There are 36 green jobs options currently profiled in PLT's Find Your Green Job youth personality quiz. Additional resources to support the quiz include Career Facts, a STEM skills self-assessment, and more.
Take advantage of a one-time free trial 
Educators can try a no-cost version of the green jobs quiz to find out how easy it is to administer this quiz to youth. After completing the free trial, educators receive their quiz results by email along with information about purchasing access codes. 
For just 10 cents per student, open a whole new world of career and educational possibilities
Educators can buy 30 student quiz access codes for just $2.99 from Shop.PLT.org. Each student will enter their unique access code at www.plt.org/mygreenjob to complete the online quiz. Based on the characteristics each student selects, the results will specify the student's personality type and suggest some ideal green jobs. Each student will see their results displayed on screen.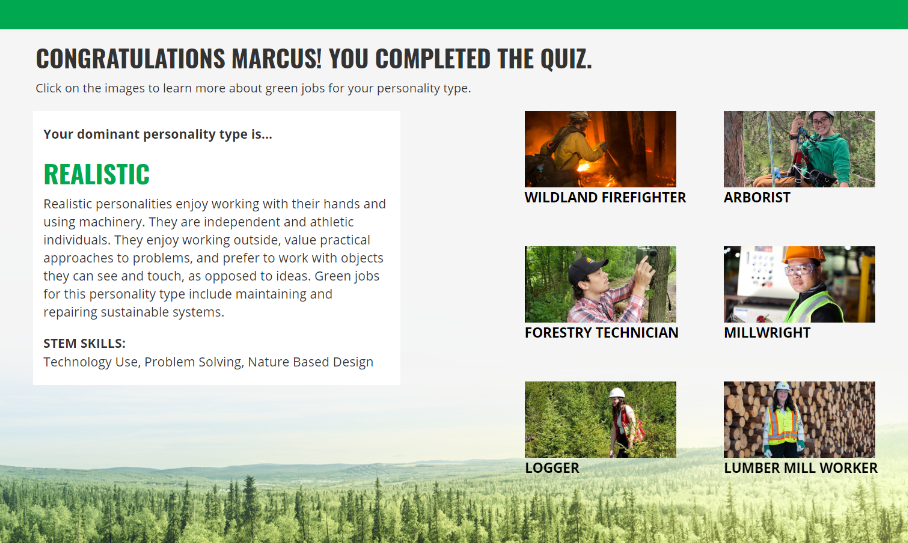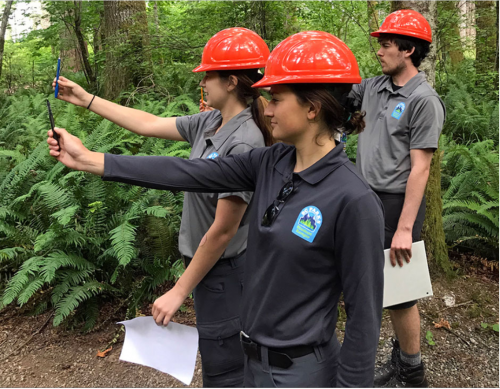 Building rapport with students
Educators can log in to their account to access each student's results and download PDFs for each students. See an example. These personalized career reports are a great way to start a conversation that engages students about their future.
Green Jobs: Exploring Forest Careers
The companion guide Green Jobs: Exploring Forest Careers helps youth discover careers in sustainable forestry and conservation. Anyone can use this resource with youth aged 12–25 in settings ranging from community youth programs and school classrooms, to college and career prep, to field trips and forest tours.

Now more than ever, we have to be hopeful for the future
In today's challenging times, it's important to inspire young people to consider career plans that involve caring for the planet. In the wake of COVID-19 and the climate crisis, more and more people are beginning to understand the importance of a more resilient and lower-carbon society. The quiz and supporting materials give students a sense of purpose and a hopeful view of a future that includes a rewarding career.
Green jobs offer opportunities for people with diverse backgrounds, skills, interest areas, and personal qualities
There are 36 green jobs profiled in PLT's Find Your Green Job online quiz. They include: