February 7, 2019
Project Learning Tree's GreenSchools program inspires students to apply their STEM and investigative skills to create greener and healthier schools. Our new series of free webinars will provide teachers, administrators, students, and other Green Team members with valuable information and ideas on how to implement PLT's GreenSchools Investigations.
Importantly with PLT GreenSchools, it's students who lead the way and these webinars will showcase how students are making changes and taking ownership of projects they lead to reduce their school's environmental footprint.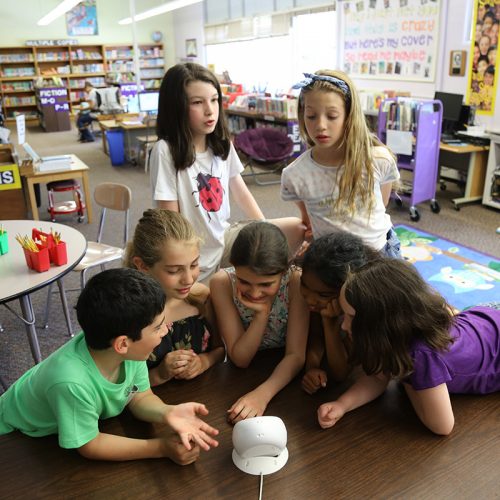 The first webinar in the series—Improving the Air You Breathe at Your School—took place on Thursday, January 17th, from 3:00 – 4:00 p.m. EST.
Click here to access the recording. 
In this free webinar:
We introduce you to the Air Quality Egg learning system that enables students to easily conduct scientific experiments using real-time air quality data that they collect. With this system, students become citizen scientists by sharing air quality data with others from around the world as part of a global science project.
Student and teacher teams from Upper Merion Middle School (an urban school near Philadelphia, PA) and Moravia High School (a rural school in upstate NY) shared how they have tracked and analyzed air quality data.
A Horticulture Technician from Cornell University, Environmental, Health, and Safety Department shared how they use the Air Quality Egg system to examine the effects of carbon dioxide levels on the growth rate of plants.
Air Quality Egg Raffle
As part of this webinar, we hosted a raffle to win an Air Quality Egg learning package worth $2,800 which includes an Air Quality Egg device, a one-year subscription, educator training and tech support.
Watch the recording of our webinar Improving the Air You Breathe at Your School and stay tuned for news of more upcoming PLT GreenSchools webinars.