January 28, 2014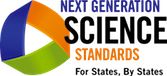 Through the Next Generation Science Standards (NGSS), K-12 students learn science content as it is integrated with real-world applications and common themes (called cross-cutting concepts). This teaching method aims to prepare students for success in STEM learning (science, technology, engineering, and math), as well as careers in the field and informed decision-making throughout life.
In mid-December, PLT had the opportunity to speak with Stephen Pruitt, Ph.D., Senior Vice-President of Achieve, Inc., about how educators can orient themselves to understanding and implementing NGSS and how environmental education can support NGSS's vision of science education.  Achieve, Inc. coordinated development of the standards on behalf of the National Research Council (NRC), National Science Teachers Association (NSTA), and American Association for the Advancement of Science (AAAS).
The day before our conversation with Pruitt, Washington, DC, became the ninth jurisdiction in the nation to adopt the standards, joining California, Delaware, Kansas, Kentucky, Maryland, Rhode Island, Vermont, and Washington.
Even among the states that have formally adopted the standards, Pruitt stressed the long time horizon inherent in their implementation. These states are now constructing 3-5 year implementation plans that will prepare and support teachers in making the transition a success. That being said, Pruitt suggested now is the time to start reading and understanding the standards with a careful eye to the future. Whether or not your state adopts NGSS, Pruitt reminded us that "they are based on research on the right way to teach science."
Integration and Engagement
NGSS has three domains: disciplinary core ideas, scientific and engineering practices, and cross-cutting concepts. Integration of these three domains is emphasized to bring a context for application more fully into the realm of science education. Based on the Framework for K-12 Science Education developed by the National Research Council, NGSS focuses on a smaller set of core ideas than other academic standards. In doing so, NGSS favors depth of understanding and application of content over quantity of knowledge gained.
"The reaction has been very positive," Pruitt said as he described his and his colleagues' travels around the country to share and properly explain NGSS with educators. "A lot of science teachers are saying it's what we have wanted to do for years." NGSS is now positioned to offer the guidelines and rigor towards student performance expectations that will demonstrate science education has not only been done, but also that it has been done well. 
"Focus on One Thing and Do It Well"
In April of 2013, the National Academies Press published Next Generation Science Standards: For States, By States. (The online version is free, and a print copy can also be purchased.) Recognizing that the two-volume publication takes time to absorb, Pruitt recommended starting piece by piece. "Get to know the standards slowly," he suggested. One tactic: "Start with the front matter and the Appendices on the three domains. Then pick just one or two [of the standards] and do them really well."
He stressed that the standards are goals, and the curricula used to meet these goals is up to the individual states and school districts.  As noted in NGSS's executive summary, "the performance expectations do not dictate curriculum; rather, they are coherently developed to allow flexibility in the instruction of the standards." 
A number of resources are available or under development to explain NGSS and ideas to support them. The Next Generation Science website and e-newsletter provide the latest updates.
Environmental Education and NGSS
Pruitt noted that the  standards "do not shy away from using the environment" to teach science and observed that "it's fairly easy to use the environment to teach multiple things in science." Using the environment as a context for learning is something that Project Learning Tree champions. The PLT program is excited to make more explicit connections to NGSS in its next generation of educational materials (anticipated release 2016). 
Laura Downey, Ph.D., Kansas PLT State Coordinator and Executive Director of the Kansas Association for Conservation and Environmental Education, was involved in development of the NGSS.
"One of PLT's strengths in supporting NGSS, and for that matter, just good science in schools, is that PLT activities provide this rich, real-world context for learning the disciplinary core ideas while utilizing the scientific and engineering practices outlined in NGSS, ultimately supporting the cross-cutting concepts," said Downey.
For instance, Downey cited how engaging students in Activity 21, Adopt a Tree from PLT's PreK-8 Environmental Education Activity Guide provides opportunities for students to gain experience in several of the science and engineering practices while exploring the trees in their schoolyards and neighborhoods. The activity supports practices such as, Asking Questions, Analyzing and Interpreting Data, and Constructing Explanations. It supports multidisciplinary core ideas in Life Sciences and Earth Sciences, while deepening conceptualization of cross-cutting concepts like Structure and Function.
The NGSS are also relevant to nonformal educators, several of whom served on the writing team, for several reasons, Pruitt pointed out. "First, the standards are based on research about what is best practice for how kids learn," Pruitt said, "and nonformal educators are sometimes able to do things that the traditional classroom cannot always do." On a more pragmatic note, Pruitt said that eventually, principals may sign off on field trips and other programs that show they meet the standards.
Next Generation PLT
To address the NGSS, and, more broadly, other changes in education over the past few years, PLT is now taking an in-depth look at its PreK-8 Environmental Education Activity Guide. A committee of 30 members—university faculty, conservation educators, classroom teachers, and nonprofit partners from 15 states—will develop new PLT materials to pilot-test in the coming year.
As part of its activity, the committee "is engaged in unpacking NGSS and identifying areas ripe for PLT connections, including unit identification and pre-packaged activity bundles," said Jaclyn Stallard, PLT manager of education programs.  She noted that subgroups, including grade level bands, learning progressions, preservice, and technology, are working on different aspects of the revisions.
PLT will continue to monitor and build on the Next Generation Science Standards to ensure we remain on the cutting edge of science education.