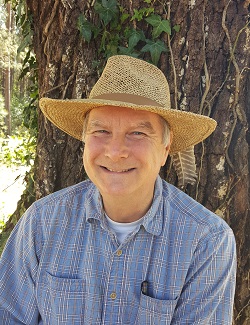 Ed Lewis is a Procurement Forester for Westrock, one of the world's largest paper and packaging companies. Ed sources wood from sustainably managed forests in southeast Alabama, Florida, and Georgia to supply Westrock facilities with the raw materials needed for producing paper, cardboard and other packaging.
Ed is passionate about sustainability and throughout his 40-year career in forestry he has used Project Learning Tree in a variety of settings to teach others about trees, forests, and green careers, for example, at teacher professional development workshops, events at elementary schools and museums, logger trainings, and gardening programs. Every summer since 1986, Ed has helped lead Alabama's Teacher Conservation Workshops. These in-depth, multi-day teachers' tours of forests and wood product mills include training in PLT's curriculum materials and time for lesson planning to help teachers incorporate teaching about trees, forests, conservation and sustainability into their classroom. He also shares information about careers and job opportunities in the forest industry.
Ed received National PLT's Leadership in Education Award in 2019.