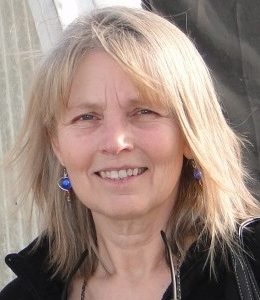 Deanna Kinziger teaches ecology and other science subjects at the high school level, as well as two dual-credit courses in conjunction with Lewis-Clark State College. She is known for the creative, challenging experiences she develops for her students, including working with Lewiston's City Forester, conducting water quality testing, investigating solar energy for the school, and managing the school's recycling program. Her students are challenged to conduct research, interview community members, grapple with local environmental problems, and design their own solutions. As one of her students said: "Her class is not easy. We work hard, but it's fun."
Deanna advises an after-school science club and serves on a number of school district committees. She has helped design and review PLT's educational materials and teacher professional development. As a PLT workshop facilitator, she demonstrates for her peers how PLT can be applied in their classrooms to meet academic standards.
"Highly engaged and motivated high school students don't just happen. They are the result of Deanna Kinziger's instruction, leadership, and passion for PLT and environmental education."
– Michelle Youngquist, Idaho PLT State Coordinator
Deanna was named National PLT Outstanding Educator in 2015.