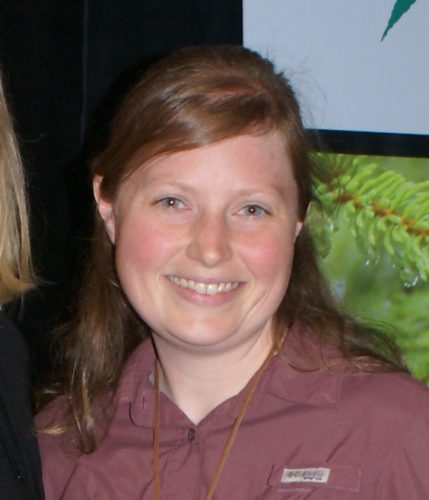 Through public, school, and youth group programs at Oxbow, Jan Forrest Kent has connected people of all ages to the natural world around them. Since she began organizing outdoor and environmental education activities at Oxbow in 2011, the program has more than doubled in size. In the past seven years, Jan has provided professional development to more than 1,350 educators, and since 2011 alone, she has engaged over 7,000 students in PLT activities. For example, Jan was an Environmental Science and Natural Resources instructor for Georgia's Governor's Honors Program, where she provided six weeks of study to high school students.
Jan ensures PLT activities are aligned to state and national academic standards. She expands connections to STEM subjects to meet the needs of today's K-12 educators and opportunities for students to apply their learning to the real world, for example through Girl Scout summer camps and Columbus State University. Jan serves on the Georgia PLT Steering Committee, Georgia Forestry Foundation's Teacher Conservation Workshop Committee, and the Advisory Board for Advanced Training in Environmental Education in Georgia. She was named Georgia PLT Outstanding Educator in 2011.
"Education is Georgia's key to a healthy forest, and Jan is playing a vital role in educating our citizens. Her enthusiasm attracts learners of all ages, and she truly inspires those she teaches."
– Amanda Buice, Math Science Partnership Program Specialist, Georgia Department of Education
Jan was named National PLT Outstanding Educator in 2014, as well as National PLT Outstanding Educator Honoree in 2013.