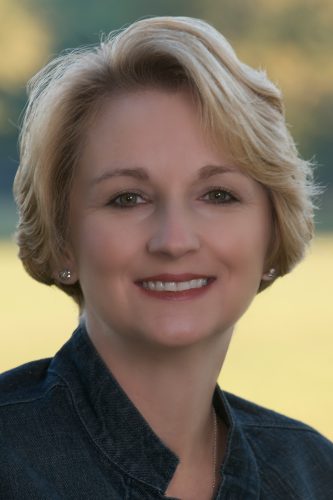 Once Joy Cowart experienced PLT's hands-on activities, she was hooked. As a teacher of English for Speakers of Other Languages for grades 6-12 at Lowndes County Schools in Valdosta, Georgia, she uses PLT to teach language arts, English as a second language, literature, and more. She uses PLT's reading and writing strategies and multi-disciplinary activities to increase her students' vocabulary, reading comprehension, and writing skills, while at the same time increasing their awareness and knowledge of environmental issues.
"I believe my students are like trees," Joy says. "They must receive raindrops of love in a nonthreatening environment. To shed light on the lessons they learn, they must be engaged. Last but not least, they need encouragement, or fertilizer, to help them grow and reach their goals."
Through a PLT GreenWorks! grant, Joy involved Hahira students in an environmental service-learning project to landscape their public library. She also uses PLT's hands-on activities as a Sunday school teacher, at summer camps, and in a Migrant Summer School curriculum. Now a PLT facilitator, Joy has conducted more than 25 workshops at Valdosta State University, training more than 1,000 future science teachers how to use PLT's environmental education lessons. Joy earned her bachelor's and master's degrees in middle school education and also has a master's in educational leadership. She became a National Board Certified Teacher in 2008.
"Joy has a natural ability to bring the outdoors alive in the classroom setting. She is able to capture every teachable moment, enhancing the education of everyone she encounters."
– Barbara Boler, chair of Georgia PLT's steering committee
Joy was named National PLT Outstanding Educator in 2010, as well as National PLT Outstanding Educator Honoree in 2009.