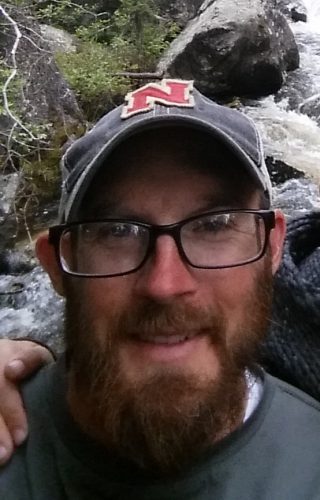 Jason Vlcan is Visitor Information Specialist at the National Historic Trails Interpretative Center in Casper, Wyoming. Jason has a keen interest in natural history and helped create Exploring Wyoming's Natural Environments, a state-specific supplemental guide to many of PLT's hands-on activities. In his 13 years at the Trails Center, Jason has established connections with a wide range of individuals and organizations, especially educators throughout the state. Each year, more than 30,000 visitors learn about Native Americans' rich heritage and the history of the pioneers in the West through his hands-on history and nature experiences.
Jason is particularly adept at introducing students to the outdoors, including an annual, overnight program with at-risk high school students. The 3-day, 2-night trip takes students in covered wagons across the historic Oregon, Mormon, California and Pony Express trails. They sleep under the stars, eat meals that they cook themselves, and do hands-on activities, including PLT, to explore the outdoors. Many have never camped outside before this experience.
Jason received National PLT's Leadership in Education Award in 2018.