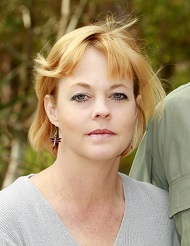 Lori came to the St. Marks National Wildlife Refuge in Florida in 2005 and became its first Environmental Education Specialist.
She works with groups of all ages—from preschoolers to senior citizens—to provide high-quality, hands-on programs. She has cultivated partnerships throughout the community, including with schools, youth groups, and public agencies. She manages the refuge's Nature's Classroom and coordinates its large wildlife festivals, incorporating PLT into her many EE programs.
She is active in the League of Environmental Educators of Florida and Florida Literacy Plan Committees.
"Lori has been an outstanding representative of the Refuge by providing high-quality activities for students, training for teachers, and presentations to community members. Lori is a respected, proficient, and valuable asset to PLT in our state."
– Vicki Crisp, Northeast Florida Educational Consortium and Florida Department of Education
Lori was named National PLT Outstanding Educator in 2017.