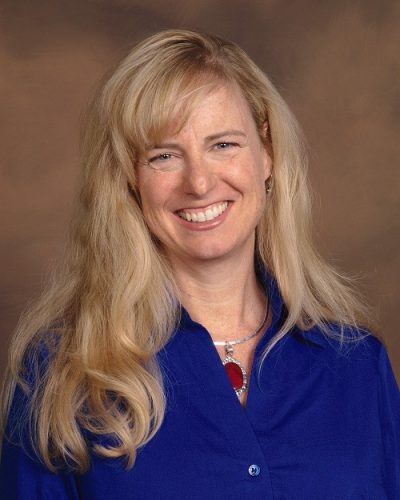 Karen Christenson uses the environment as a way to teach life science. She uses Schoolyard Safari and other PLT activities to introduce students to outdoor exploration. According to the Minnesota Comprehensive Assessments, 87% of students at her school have reached or exceeded proficiency in science.
From 2003 to 2007, Karen worked at Bruce Vento Elementary School, where she taught K-6 science enrichment and launched the school's first science fair. Through the Minnesota School Forest Program, Karen helps teachers use their school forest as an outdoor classroom and apply PLT to teach math, art, science, language arts, and social studies. Karen also serves as a lead instructor for summer academies that show PreK-12 educators how to integrate forestry education into their core curriculum.
Karen is a leader in environmental education throughout Minnesota who has received grants to develop environmental education opportunities and action projects for both teachers and students. Since becoming involved with PLT in 2006, Karen has become a PLT facilitator and conducted more than 30 workshops. As an adjunct instructor at Hamline University and guest speaker at the University of Minnesota-Duluth, she offers PLT training to a variety of audiences. She has presented PLT at conferences, with the media, and with legislators in Washington, DC.
"If you are looking for a dedicated professional who exemplifies the commitment to teaching and learning of and about the forest, then Karen is your person. Her ability to partner with public, private, and nonprofit stakeholders is remarkable."
– Paula M. J. Frings, coordinator of the Itasca County Forest Education and Awareness Program, which hosts an annual Summer Educators Academy, St. Paul, Minnesota
Karen was named National PLT Outstanding Educator in 2014.