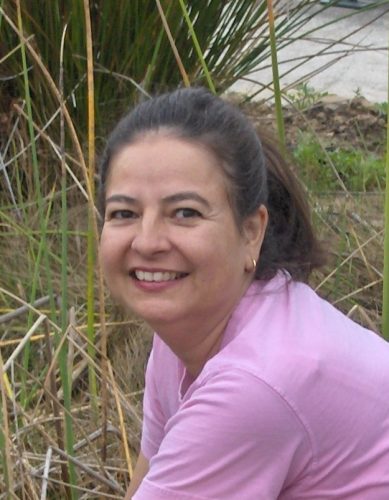 Beatrice (Bea) Long teaches eighth grade science at Seabrook Intermediate, where her classroom is filled with books, posters, and resources that make nature come alive for students. A fellow teacher notes, "If you are lucky, you will go into her classroom and see a chrysalis hatching, or the release of a butterfly." Bea's philosophy is to bring students outside, but when that is not possible, she brings the outdoors in.
At the same time, Bea knows that concrete learning results from these experiences. At her previous school, she helped integrate PLT in all grades, which led to significantly increased test scores on the Texas Assessment of Knowledge and Skills (TAKS). At Seabrook last year, the eighth graders achieved a 93% passing rate on the TAKS, and for the first time, the school received an exemplary score. Bea and her colleagues credit success to the fact that all teachers are PLT trained and use PLT in their daily lessons.
Bea is also part of the Environmental Institute of Houston (EIH)/University of Houston-Clear Lake collaborative, where she serves as a Science Teacher Mentor, Cadre Member, and Instructional Team Leader. She participates in an EIH School Habitat Demonstration Lab that was funded in part by a PLT GreenWorks! grant. She has volunteered countless hours planting and maintaining the habitat and shows colleagues how to use the lab as a teaching tool. As an adjunct professor at the University of Houston, she teaches a Science Methods class to pre-service teachers, presenting ways to incorporate PLT and other environmental education activities into teaching. These new teachers leave the course with a PLT Energy & Society Kit and the knowledge and comfort to be able to use it with their students.
"Bea demonstrates the qualities of an outstanding environmental educator. She is the type of facilitator that leads participants to awareness, provides opportunities to gain knowledge, explores different viewpoints, and encourages participants to design action projects."
– Brenda Weiser, EIH Director of Environmental Education
Bea was named National PLT Outstanding Educator in 2009.