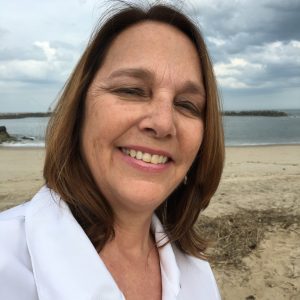 Anne Mannarino directs Project SWIRL (Standards Within Real World Learning), based at Regent University, which helps K-12 teachers improve their science teaching. She is a former teacher, principal, and science coordinator with the Virginia City Public Schools. Through Project SWIRL, she works with one of her former students, Jenny Sue Flanagan, now a professor at Regent.
Anne holds a B.S. in Environmental Biology from London University, M.A. in Secondary Education/Biology from the College of William and Mary, and Doctorate of Education from George Washington University. Among her many honors, she was named Virginia PLT Outstanding Educator of the Year in 2015. In her spare time, Anne is a member of the Virginia Beach Clean Community Commission and volunteers for many other environmental activities in the community.
"She is awesome and passionate about her work and remains dedicated to making sure environmental literacy is available to all."
– Jenny Sue Flanagan, Professor, Regent University, Providence Forge, Virginia
Anne was named National PLT Outstanding Educator in 2016.