Please note: We are not currently seeking GreenWorks! grant applications.
We will announce future funding opportunities through PLT's newsletter, The Branch. Subscribe here.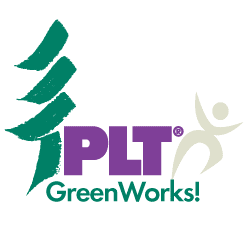 Since 1992, Project Learning Tree has offered GreenWorks! grants to schools and youth organizations for environmental service-learning projects that link classroom learning to the real world. Students implement an action project they help design to green their school or to improve an aspect of their neighborhood's environment.
The projects provide opportunities for student leadership and partner students with their whole school, local businesses and community organizations, and natural resource professionals. The funds can be used by students to implement recycling programs at their school, conserve water and energy, establish school gardens and outdoor classrooms, improve a forest, restore a natural habitat, and more.
GreenWorks! projects encourage students to use their creativity and imagination and develop other 21st century skills such as collaboration and teamwork, critical thinking, and problem solving. They provide students with opportunities to employ STEM (science, technology, engineering, math) and introduce students to green careers. By blending community service with the academic curriculum, students are "learning by doing" through these projects.
To be eligible to apply for a grant, applicants must have attended a PLT workshop, either in-person or online, that provides training, lesson plans, and other resources to help integrate these projects and environmental education into your curriculum or youth programs.
Grant Requirements
Applicants must have attended a Project Learning Tree training either online or in person. 
 The proposed project must:
incorporate service learning
exemplify student voice
involve at least one community partner
secure at least 50% matched funds (in-kind acceptable)
be completed in one year.
Looking for Ideas?
Our newsletter and stories on our website feature some examples of past PLT GreenWorks! projects and teacher tips.
Although published several years ago, PLT's GreenWorks! Guidebook offers practical ideas and pointers for getting a GreenWorks! project off and running.