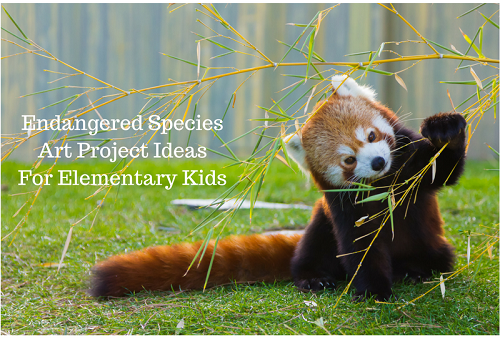 Endangered Species Day is an opportunity for people of all ages to celebrate and raise awareness for the tens of thousands of known threatened species around the world. It's critical to teach our children about endangered species because if we don't know about the problem, we can't take steps to find solutions.
Deforestation is one of the primary reasons species become endangered or extinct. Forests cover 31% of the Earth's land and are home to much of the world's biodiversity. Many living things rely directly on forests for food and shelter. Cutting down trees to make space for agriculture, ranches, and developments reduces the habitat available to animals and other organisms that rely on those trees to survive.
Project Learning Tree has several activities for teachers to do with their students that focus on endangered species. Incorporating art into your lesson plans about endangered species is another great way to engage kids on this subject.
Check out the art project ideas below to incorporate into your lesson plan about endangered animals. Or, see the board on Pinterest.
1. Suncatcher
2. Paper mosaic
3. Handprints and hand outlines
4. Masks
5. Clothespins
6. Paper plates
7. Pipe cleaners
8. Relief prints
9. Nature-based
10. Brad fasteners
11. Paper bag puppets
12. Stick puppets
13. Finger puppets
14. Dioramas
15. Animals in water bottles
16. Shoe outlines
17. Climbing gorilla
18. Cotton balls
19. Coloring pages
20. Silhouettes with magazine strips
21. Yarn silhouettes
Looking for more activities and resources for elementary-aged children?
Check out our materials and professional development opportunities for elementary school teachers.