Connect your students to nature through poetry. It's a great way for them to observe, reflect, and express their thoughts and feelings.
1.    Share and discuss poetry
Share your favorite nature themed poem and open a discussion about the meaning of it with your students.
What does the poem mean? Does the poem describe the influence people have on nature or that nature has on people?
Here's a fun poem and accompanying illustration by Shel Silverstein, an American poet, singer-songwriter, cartoonist, screenwriter, and author of children's books: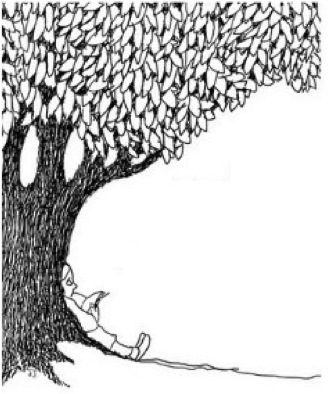 POET'S TREE
Underneath the poet tree
Come and rest awhile with me,
And watch the way the word-web weaves
Between the shady story leaves.
The branches of the poet tree
Reach from the mountains to the sea.
So come and dream, or come and climb –
Just don't get hit by falling rhymes.
– Shel Silverstein
2.    Recite and act out poems
Ask your students to read poems out loud or recite poems from memory. As one student says the poem out loud, have another student act out the poem. The sillier the better!
3.    Have your students write poems
Ask your students to write a poem about nature. Take a nature walk and have your students record their observations, thoughts, or feelings in a nature journal and turn their writings into a poem. Encourage students to draw pictures to illustrate their work.
Students can also experiment with writing different types of poems.  Have them try shape poems, haiku (or pi-ku), free verse, or others. Here are a few sample poems written by students.
4.    Integrate poetry and photography into your lesson plans
Jane Ulrich, an elementary teacher in Washington State, has been integrating poetry, photography, and PLT into her lessons for years. Read about how she is able teach about nature through the lens of a camera and utilize poetry to encourage her students to understand, appreciate, and protect their local environment while fostering their desire to be outdoors.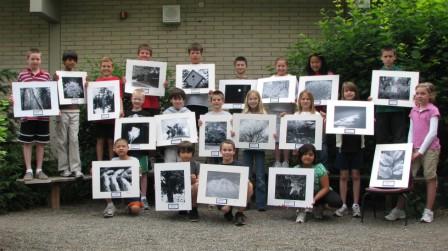 5.    Try PLT Activity 5, "Poet-Tree"
Do you have PLT's PreK-8 Environmental Education Activity Guide? If so, try Activity 5, "Poet-Tree" to give students an opportunity to express their thoughts, values, and beliefs about the environment and related issues using poetry. You can do this activity in combination with Activity 21, "Adopt a Tree," to allow students to explore their adopted tree through poetry.
6.    Share student poetry
Once everyone has finished writing, ask students to share their poems and drawings with their classmates. You can assemble a book with poems and drawings from each student and ask them to read-aloud to one another. 
For information about National Poetry Month visit the Academy of American Poets' Website