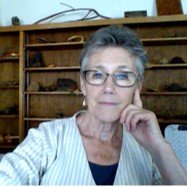 Ten years ago, my life changed. It happened when I met Pat Maloney, the Project Learning Tree State Coordinator in Maine. I had recently moved to New England and was in my pre-service teacher training program. Pat spent a day teaching our class about PLT and inviting us into the incredible network of mentor teachers, community members, and resource professionals that she has built and fostered over the years.
Passionate and Supportive
Pat's passion and kindness that first day and her lack of ego made her approachable–even for someone like me who viewed themselves as just a lowly college student. I was excited beyond belief to know that even after I started my teaching job, and was isolated from others who were passionate about integrating environmental education in public schools, Pat was there to call for support and resources.
When you meet Pat, you are no longer alone. Throughout the years, she has worked to connect me to other teachers in Maine who have been able to accomplish things in their classrooms that I had only dreamed possible. She listens, makes you feel valued, and empowers you to know that your participation in the movement to get more people learning and thinking outside will be supported.
Mentoring Others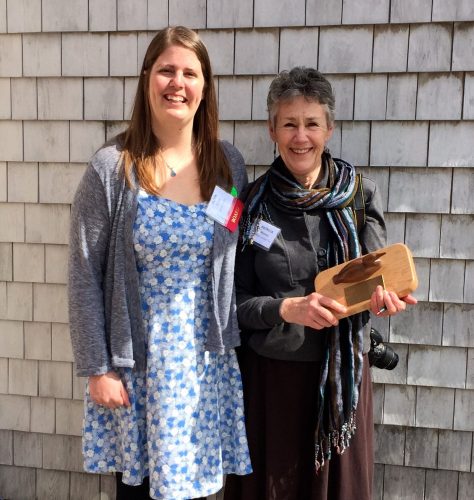 Fast forward a decade to the 2015 annual conference of the Maine Environmental Education Association (MEEA) where I am now President of the association. It was such a great honor to be able to present the Lifetime Achievement award to Pat Maloney, the person who has had the greatest impact on my career. The most amazing thing is that there were so many people in the room that had similar stories and consider Pat that person for them as well. Her impact and her enduring contributions to the field are clear!
The Lifetime Achievement award is rarely given and is only presented to leaders in Maine who have gone above and beyond dedicating their career to the advancement of environmental education at the state, regional, and national level.
Pat is highly deserving of this award. She has created a network in Maine of formal educators who are passionate about incorporating environmental education and outdoor learning into their classrooms. She has provided opportunities for these professionals to become trained on EE best practice, connects them with one another—facilitating a much needed mentorship component for young teachers in the field—and assists in locating and coordinating community partners that support teachers and schools in implementing environmental education projects. Many of the projects Pat has been instrumental in supporting have deeply impacted students, and have transformed Maine schools and communities.
Pat is a former President of the Maine Environmental Education Association and served for many years as a dedicated MEEA board member. She has also served on national steering committees for Project Learning Tree. Pat stands apart in her leadership and contribution because of her compassion, her ability to collaborate with others, her deep love for students, educators, and environmental education, and her unwavering commitment to her work.
I know I will be forever grateful to Pat for her influence in my work and for inviting me into a circle of amazing environmental education leaders in Maine who value my voice and ideas and support my work. Thank you Pat, for transforming my vision for what "could be", and for inspiring me to never stop trying to become the change I want to see in my world.