Editor's Note: The number of people forced out of work during the coronavirus lockdown continues to soar to historic highs. In a note to the National Geographic Society, world-renowned anthropologist Jane Goodall wrote "we are living in a dark time now, but perhaps the silver lining is that many people are rethinking their relationship with nature and the future."
Perhaps now more than ever, we have to be hopeful for the future and encourage young people to consider career plans that involve caring for the planet. More and more people are beginning to understand the importance of a more resilient and lower-carbon society for our health. You don't necessarily need to be a scientist or engineer to have a "green job." Our health and wellbeing ultimately depends upon the diversity of professions that maintain a healthy, productive, and sustainable natural world for us all. Learn about the many green job opportunities below.
Green Jobs and Careers in Conservation
"You cannot save the land apart from the people or the people apart from the land."
-Wendell Berry
All around the world, people are working to develop a more sustainable way of life as part of their career. These individuals may be drawn to working in careers in conservation because they have a strong desire to care for the natural world. Perhaps they love animals, plants or landscapes such as forests or marine habitats. Others are deeply concerned about the health of others and our planet.
Whatever the motivation, there is much to be done to create a more sustainable world: Cities and towns are being redesigned for ecological sustainability. Air, land and water needs protection from abuse. Damaged ecosystems must be restored.
Many creative minds are needed to find solutions to problems that reach every aspect of life. This requires a variety of different professions, some of which you may not typically think of when you are considering a career in conservation. There are opportunities for traditional fields such as forestry, wildlife conservation, fisheries management, soil and water conservation, and environmental law. However, there are also opportunities for economists, educators, entrepreneurs, architects, and computer specialists.
There are many different types of jobs available in the area of environmental conservation, with different requirements for education and experience. Each organization also needs operations, administrative, and support staff to run – you don't necessarily need to be a scientist or engineer to have a "green job." 
Opportunities exist in both the public sector (federal, state and local government) as well as in the private sector (for-profit business and non-profit organizations). As with any field of expertise, the opportunities are constantly expanding and changing as needs change and technology continues to develop.
Green Jobs in the Public Sector
Federal Government
The federal government is the largest employer of environmental professionals. These jobs are divided among environmental and conservation agencies. The United States government owns and runs national forests, wildlife refuges, parks, and protected areas. Policy on environmental issues such as air, water, agriculture, and energy use are controlled by the legislative branch of the federal government. Below are some of the agencies that employ professions conserving the environment.
The Environmental Protection Agency
The Environmental Protection Agency (EPA) makes rules and enforces regulations to ensure businesses, industries, and governmental agencies comply with our nation's environmental goals. The EPA's core workforce is made up of environmental scientists, engineers, and lawyers. There are also many opportunities for economists, financial experts, and information technology specialists.
CAREER SPOTLIGHT: An environmental lawyer works to ensure protection of the environment and environmental resources. They help enforce environmental protection laws at the federal, state and local levels of government.
Education requirement: Four-year degree followed by three years of law school.
The National Park Service
The National Park Service (NPS) operates our nation's national parks and treasures. Not only are these parks heavily visited by tourists, but they are also sites for scientific research. The core workforce for the National Park Service are the park rangers. Park rangers are environmental educators and conservationists who are knowledgeable about their park. They also handle law enforcement issues that arise at their location.
CAREER SPOTLIGHT: Park rangers typically specialize in historical interpretation, natural interpretation, resource management or law enforcement. Park rangers typically work outdoors but may also need to spend some time in the office.
Education requirement: Some positions only require a two-year associate's degree. Historical and natural interpretation positions require a minimum of a bachelor's degree.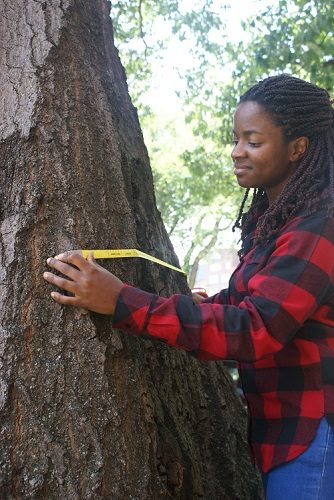 The Forest Service
The Forest Service has the most employees of all the environmental agencies. The Forest Service manages the National Forest System. The dominant jobs at the Forest Service are forester and forest technician. There are also opportunities for ecologists, hydrologists, planners, outdoor recreation specialists and information technology professionals.
CAREER SPOTLIGHT: Ecologists study the interactions among organisms and their environment. Ecologists may study specific organisms such as microbes, plants, or animals, or a certain type of habitat such as marine waters.
Education requirement: A minimum of a bachelor's degree in biology or a related field (such as environmental science or zoology for example).
CAREER SPOTLIGHT: Forest technicians help professional foresters manage forest resources.  They may inventory trees, mark them to be cut, or oversee tree-planting teams. They help manage wildlife habitats and may also help with things like maintaining trails or developing plans for recreational areas. A large component of a forestry technician's job is collecting data and they spend most of their work-time outside.
Education requirement: High school degree plus on the job training or a two-year technician's degree.
The Bureau of Land Management
The Bureau of Land Management (BLM) manages outdoor recreation, livestock grazing, mineral development, and energy production on public lands. Historically, BLM professionals are range managers however, jobs with the BLM now include cultural resource specialists, biologists, ecologists, water resource managers, land use planners, and outdoor recreation professionals.
CAREER SPOTLIGHT: Range managers deal with everything that affects the conservation and sustainable management of range land, including soil, water, plants, animals and climate. Range managers work in all types of weather, but may also spend time in the office keeping records.
Education requirement: Typically a bachelor's degree with a major in range science, range management or range ecology.
The U.S.Fish and Wildlife Service
The U.S.Fish and Wildlife Service (USFWS) has the responsibility of enforcing the Endangered Species Act. In doing so, they manage the nation's wildlife refuges, small waterfowl nesting areas, and a fisheries system that contains hatcheries and laboratories. The USFWS employs fish and wildlife biologists and technicians.
CAREER SPOTLIGHT: Aquatic biologists study plants and animals that live in freshwater ecosystems (or saltwater in the case of marine biologists).
Education requirement: A bachelor's degree is the minimum requirement for an entry-level job. Most jobs require a master's degree or Ph.D.
CAREER SPOTLIGHT: Fish and wildlife management positions are often interested in game animals harvested for food or sport.
Education requirement: Careers in this field typically have a master's degree.
The National Oceanic and Atmospheric Administration
The National Oceanic and Atmospheric Administration (NOAA) works on issues such as global climate change, coastal zone management, fisheries depletion, ocean pollution, and coral reef destruction. They employ meteorologists, atmospheric scientists, marine scientists, fisheries biologists, oceanographers, coastal zone managers, and GIS specialists.
CAREER SPOTLIGHT: Oceanographers study oceans and ocean environments.
Education requirement: A bachelor's degree, but it is best to have an advanced degree.
CAREER SPOTLIGHT: Meteorologists observe, describe, and forecast the weather.
Education requirement: A minimum of a bachelor's degree.
Natural Resources Conservation Service
Natural Resources Conservation Service helps America's farmers, ranchers and forest landowners conserve the nation's soil, water, air and other natural resources such as wetlands. The NRCS employs a large number of agricultural-related professionals including soil scientists, agronomists, agricultural economists, and watershed specialists.
CAREER SPOTLIGHT: Agronomists study crop production through the study of plants, soils, and the surrounding environment.
Education requirement: Typically have a bachelor's degree, master's degree, or Ph.D.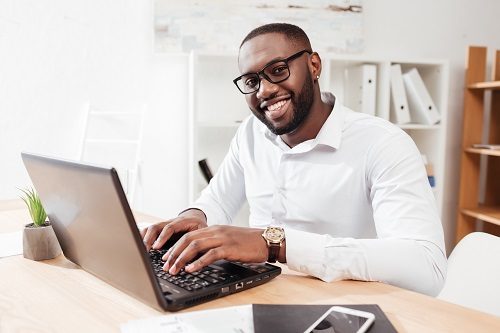 The U.S. Department of Energy 
The U.S. Department of Energy (DOE) develops policy, conducts scientific and technical work for more sustainable energy use, alternate energy sources and reducing greenhouse gas emissions. Many jobs at the DOE are concentrated around engineers and scientists who are performing cutting edge research.
CAREER SPOTLIGHT: Information technologists are needed in all departments, and the DOE is no exception. People who work in IT install hardware and software, train people how to use the current technology, and help troubleshoot problems.
Education requirement: To start a career in IT you'll need a high school diploma and relevant experience or a bachelor's degree.

The U.S. Army Corps of Engineers
The U.S. Army Corps of Engineers (USACE) conducts scientific research, environmental engineering, and management of wetlands. The dominant career opportunities include environmental, civil, geological and hydrological engineers. USACE also employs attorneys, project managers, designers, planners, public financing administrators, and negotiators.
CAREER SPOTLIGHT: Environmental engineers help to protect the environment and control waste. Specialty areas within environmental engineering include air pollution control, hazardous waste management, industrial hygiene, storm-water management, land management, and solid waste disposal.
Education requirement: A minimum of a bachelor's degree, but many environmental engineers have a master's degree or Ph.D.
CAREER SPOTLIGHT: Civil engineers design and supervise construction projects such as building bridges, highways, dams, and aqueducts.
Education requirement: A college degree plus training.
The U.S. Geological Survey
The U.S. Geological Survey (USGS) makes up the nation's "mapmakers." They are the experts in mineral resources and natural hazards like earthquakes and floods. The USGS also provides information and research on water resources and biological diversity. Geographic Information System (GIS) databases are updated and maintained by the USGS. This agency's workforce is made up of mostly technical and scientific professions including geologists, water conservation scientists, soil conservation scientists, cartographers, and professionals with strong skills in GIS.
CAREER SPOTLIGHT: Geologists study the earth's crust by looking at the upper layers and the physical processes that change the earth.
Education requirement: Geologists with advanced degrees such as a master's degree or Ph.D. will have better opportunities for employment.
State Government
While there are plenty of opportunities to work in fields of conservation for the federal government, the state agencies employ even more professions. Most states have the same types of positions offered by the federal government, though they tend to pay less than federal or private sector jobs. State agencies may include:
Forestry
Fish and wildlife conservation
Agriculture and food safety
Pollution control and prevention
Parks and recreation
Water resources
Public health
Energy
Community and economic development
Coastal zone management
Planning
Emergency services
Anyone wishing to work for the state government must take a Civil Service exam. In addition, there may be a specific job test required to determine if the applicant has sufficient knowledge in specific areas.
Not all jobs in state government require a college degree. There are many opportunities for those with high school diplomas or a GED, with little or no experience. Entry level jobs can serve as steppingstones to higher paying, more specialized jobs down the road.
There are also many conservation career options available to candidates with college degrees. The degree should be specialized in a particular area, such as soil or water conservation. Many universities offer degree programs that prepare professionals for specialty jobs.
Local Government
Local governments also employ people in environmental careers such as recycling and solid waste management, electricity generation and distribution, water and wastewater treatment, public transportation, management of conservation and part land, regional planning, and air quality management. Much of the work at the local level is hands-on; it is where policy made at the federal and state level are implemented. Thus, there are more opportunities for skilled and non-skilled laborers with a high school diploma or a GED.
CAREER SPOTLIGHT: Employees at conservation districts can range from administrative positions to technical positions. Conservation districts help each local area in conserving resources such as water, land, wildlife, forests and other natural resources.
Education requirement: The educational requirements depend on the job but vary from an associate's degree to a Ph.D.
Public Schools
The majority of teachers work in public schools, and there are many opportunities to educate the next generation of people who work to conserve the environment.
Elementary school teachers teach many subjects, giving them the opportunity to weave environmental education throughout many subject areas. They also have the chance to instill critical thinking skills in children early on. Middle and high school teachers are more specialized, and teaching subjects such as biology, chemistry, and environmental science will have a direct link to environmental careers.
A bachelor's degree is required to begin a career as a teacher, though some states require teachers to also obtain a master's degree.
CAREER SPOTLIGHT: The green schools movement is growing, and with it the growth of new roles within school districts to reduce a school's environmental impact, enhance human health, and increase environmental literacy. Sustainability professionals in the K-12 sector are responsible for managing various areas of sustainability, for example energy, waste, water, school site, environmental health, and purchasing. Other duties include administrative and technical tasks, such as facilities maintenance. 
Education requirement: Most of the degrees held by sustainability staff are in the fields of environmental science, sustainability, or business.
Green Jobs in the Private Sector
Nonprofit Organizations
Many nonprofit groups are led and organized by volunteers. If the organization is large enough to have staff, it could also be made up of professionals who specialize in fundraising, finance, lobbyists, attorneys, volunteer coordinators, grant writers, and educators. Project Learning Tree (PLT), for example, is the environmental education initiative of the Sustainable Forestry Initiative (SFI), a non-profit organization that envisions a world that values and benefits from sustainably managed forests. SFI works with the forest sector, brand owners, conservation groups, resource professionals, landowners, educators, local communities, Indigenous Peoples, governments, and universities through a focus on standards, conservation, community, and education.
CAREER SPOTLIGHT: Conservation and environmental organization work focuses on conservation of the natural environment.
Education requirement: Ranges from a high school diploma to a Ph.D., depending on the position.
For-Profit Businesses
There are three main categories of business employers in the field of environmental conservation: traditional environmental industry companies, sustainable businesses, and corporate environmental, health and safety (EHS).
Environmental Industry
Water and wastewater treatment is the largest environmental industry, employing civil engineers, water technicians, wastewater technicians, hydrologists, surveyors, planners, financial specialists, project managers, and community involvement professionals. Environmental industries also include solid waste management, air quality, and hazardous waste management.
Green Business
Sustainable businesses include what is sometimes referred to as "green business." The leaders of sustainable business that produce environmentally focused goods and services include businesses focused on wind energy, solar power, fuel cells, organic food, certified forest products, and ecotourism.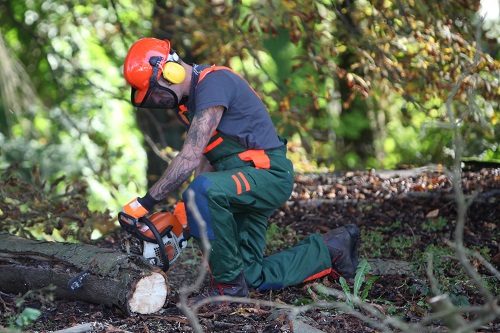 CAREER SPOTLIGHT: GREEN JOBS IN FORESTRY
Some of the most exciting—and perhaps greenest—green jobs involve forests. These jobs help to sustain forest ecosystems and ensure that the forest products we rely on are produced in the most sustainable way possible, ensuring that wildlife habitat is conserved, trees are replanted, and workers are treated equitably. There is a wide array of jobs related to forests, offering opportunities for people with diverse backgrounds, skills, interest areas, and personal qualities. These include careers in:
Forest management, inventory, and planning
Biodiversity and ecosystem functioning
Education and research
Wood products manufacturing
Health and recreation
Wood and energy production
Social and urban development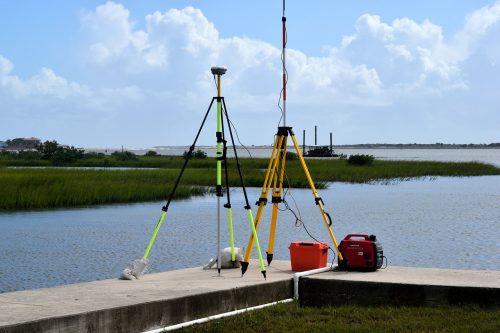 Corporate Environmental, Health and Safety
Corporate Environmental, Health and Safety departments (EHS) are staffed by professionals who are experts in environmental regulation. Corporations are looking for people who specialize in environmental engineering, industrial hygiene, chemistry, environmental science, and legal support staff.
CAREER SPOTLIGHT: Surveyors take exact measurements that determine property boundaries and provide the information needed to make maps. They must have an interest in working outdoors, as surveyors work year-round in all types of weather to collect data.
Education Requirement: Bachelor's degree.
Start Your Own Business
You don't need to be employed by the government or a company to have a career in conservation. To start your own business, you'll need to have an idea for a product or service that people and businesses want or need. There's no education requirement to get started, though you will need access to capital to get your idea off the ground. 
Entrepreneurs
Here are some "green" startups to get your creative juices flowing about what kind of business you could start that would also be good for the Earth:
Impossible Foods was founded in 2011 to offer a tasty vegetarian alternative for popular types of meat. You can now find Impossible burgers in many restaurants and even Burger King. Cows contribute 37% of the greenhouse gas methane that's introduced into the atmosphere via human activity. More people turning to vegetarian options means fewer greenhouse gases produced by cows and other activities related to agriculture.
Holganix is a startup that aims to reduce the use of fertilizers by as much as 90%. Their natural lawn care products contain natural microorganisms to boost the soil's health.
Freight Farms turns shipping containers into self-contained farms. By using hydroponics and LEDs, their system allows you to grow food year-round in any environment. Locally grown food reduces the consumption of fossil fuels needed for transportation. Plus, their system gives shipping containers a second life and eliminates the need for pesticides.
As our society moves towards a more sustainable world, it is safe to say that there is enough work ahead to keep environmental professionals busy.
An excellent way to find out about a particular career is to get in contact with someone who is currently working in the field that interests you. If you can, schedule a personal interview. Work settings play an important part in how a career "feels." Sometimes arranging an opportunity to shadow (spend the day observing a professional at work) will help you decide if a particular career is as appealing as it sounds. Before interviewing or job-shadowing, prepare a list of questions about the career and ask for advice on getting into that profession.
Green Jobs Quiz
And one last note in closing…
Our online personality quiz, called Find Your Green Job, is an adaptation of the "Your Personality and Green Jobs" Student Worksheet from Activity #1 in PLT's Green Jobs: Exploring Forest Careers guide.
This interactive quiz allows youth to answer a few simple questions online and get recommendations for a rewarding green career path that might suit their personality. Educators can try a no-cost version of the quiz to discover how easy it is to administer to youth.
Take advantage of a one-time free trial and review the quiz at www.plt.org/greenjobsquiz to help youth match their personality type with an array of green jobs opportunities!