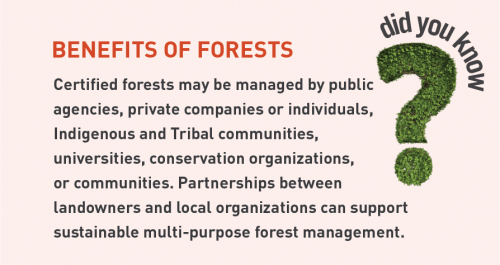 Forest certification is one way to ensure that forests are sustainably managed. Learners draft environmental, economic, and social criteria for certification.
Review or download the activity below.
This family activity is adapted from Project Learning Tree's PreK-8 Environmental Education Activity Guide which can be obtained through an in-person professional development workshop or online course.
← Go back to the Learn About Forests Toolkit
All PLT activities are copyright protected. Learn more about PLT's policy here.