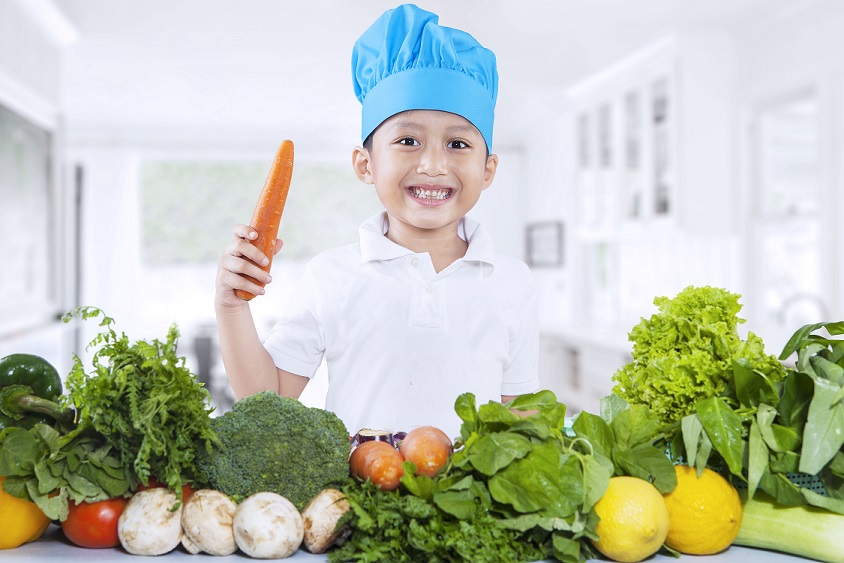 Every day, people and other animals eat many different kinds of plants and plant parts.
Take a moment to think of all the different plant parts we eat. Examples include:
Roots (carrots, parsnips)
Leaves (lettuce, spinach)
Stems, both above ground and underground (asparagus, onions, potatoes)
Leaf stalks (celery)
Flowers (broccoli, cauliflower)
Fruits (apples, peaches, tomatoes, cucumbers)
Seeds (wheat, rice, corn, pecans, walnuts, beans)
Tell children that you are going to begin a week-long project of analyzing their lunch!
Use the chart below to keep track of meals for three consecutive days.
You might challenge children to complete their lunch charts after school, which can be a fun exercise in memory and reflection. Alternatively, you might choose to analyze a family meal time, such as dinner, so you can track the plant parts consumed together.
Analyze Your Lunch 
On the final day of collecting data, discuss the results. Did some plant parts show up in meals more often? If so, which ones? How might this change from season to season. 
Get the Full Activity
This family activity is adapted from Project Learning Tree's PreK-8 Environmental Education Activity Guide which can be obtained through an in-person professional development workshop or online course.
All PLT activities are copyright protected. Please remember to reproduce responsibly. 
Click here for our Content Reprint and Adaptation Policy.