"Empowering Educators, Inspiring Youth since 1976"

"Finding time to teach a science lesson in the field experience classroom can be challenging, given the amount of time devoted to literacy and math in the elementary curriculum. But PLT activities are a great way to incorporate teaching science with math and language arts."

– Mary Heuwinkel, Ed.D., Professor, Metropolitan State University, Denver, Colorado
PLT workshops in Colorado
Early Childhood
In-Service PreK-8, 7-12
Pre-Service PreK-8, 7-12
Themed Workshops (7-12)
Energy and Society (2-8)
GreenSchools Investigations (K-12)
View our Workshop Calendar and sign up for an upcoming event.
Featured Content from Colorado PLT
Colorado State Forest Service

The Colorado State Forest Service is a service and outreach agency with the mission of achieving stewardship of Colorado's diverse forest environments for the benefit of present and future generations.

Colorado Alliance for Environmental Education

The Colorado Alliance for Environmental Education is a partnership of environmental education providers and supporters who are working together to advance environmental literacy by fostering collaboration, mobilizing support, and driving excellence.
Can't make it to an in-person workshop?
Want to learn more about PLT in Colorado?
Visit the Colorado PLT Website and contact your PLT State Co-Coordinators:
Danielle Ardrey
Colorado PLT State Co-Coordinator
Conservation and Youth Education Specialist
Colorado State Forest Service
5060 Campus Delivery
Fort Collins, CO 80523
970-732-0569
[email protected]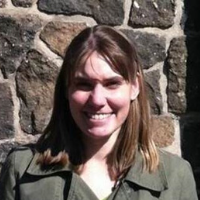 Katie Navin
Colorado PLT State Co-Coordinator
Colorado Alliance for Environmental Education
1536 Wynkoop St, Suite 314
Denver, CO 80202
303-273-9527
[email protected]