January 17, 2023

The spaces where we work, learn, and live have a profound effect on our emotional and physical well-being. 
Ask any parent or teacher who's experienced the last few years of isolating to slow the spread of the Covid-19 pandemic: getting outside to play and learn in nature – and, where possible, bringing the outdoors inside with biophilic design and environmental education – makes for happier kids and creates healthier, more engaging, and effective learning environments. 
By using trees as windows to the world, communities and kids can benefit from place-based learning that teaches how to think about the actions we can take for a more sustainable future. That's why I'm excited to attend and represent Project Learning Tree (PLT) and the Sustainable Forestry Initiative (SFI)'s commitment to environmental education, forest literacy, and sustainable buildings and join fellow green professionals in New Orleans at this year's Green Schools Conference & Expo (GSCE)!
The GSCE brings together hundreds of leaders and advocates to create measurable and lasting progress toward improving our environmental impact, health impact, and environmental and sustainability literacy. This year, the GSCE will be held in New Orleans from February 27-March 1, 2023.
As PLT and SFI's Senior Director of Green Building and Supply Chain, I'm excited to be back in person at this year's conference, ready to learn about the newest trends, case studies, and innovations in providing healthy, sustainable learning environments and sustainability education for schools and communities.

This collaborative mission is shared by PLT and reflected in resources like the PLT GreenSchools program, printed and downloadable student-led investigations to improve school sustainability, the Connecting for Health and Planet Activity Collection, and the SFI Community Grants Program (currently accepting project proposals until March 17, 2023).
I will be joining school administrators, educators, architects, and others – all attending to learn how we can collaboratively create "equitable, efficient, and resilient" learning spaces. Collaboration is key, as it will take representatives from the education, community, and green building space to envision greener and more beneficial spaces for students.
Learn About Sustainability Education, Green Design, and Health in Schools
The GSCE is the only national event that brings together people who lead, operate, build, and teach in U.S. green schools.
Teachers, parents, students, school and district staff, educational leaders, building industry professionals, non-profit partners, and others passionate about making green, healthy schools a reality are invited to attend.
Three fun and engaging days of programming include a lineup of inspiring speakers (including this year's keynote from author Charles Eisenstein), informative workshops and breakout education sessions, and the opportunity to network with colleagues from across the country. 
Join me and learn about sustainability education for all ages of students, energy efficiency, social equity, developing green leaders, improving health in schools, and more.
What's new in 2023?
Peer-to-Peer Learning Cohorts

 – New this year, the first two days will be focused on industry sector specific programming for four tracks: 

Educator & School Leaders

Green School Advocates, Government, & Community Partners

School Design & Construction Professionals

School District Capital and Facilities Staff
Peer Cohort Dine Arounds 

– On February 28, you'll have an opportunity to connect with your peers at an evening dining and networking event.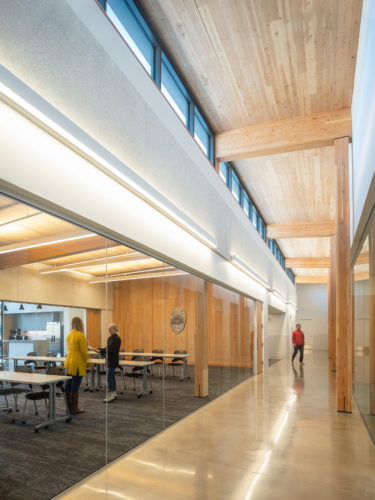 This year's program will include:
Education Sessions
Enjoy dedicated time to learn alongside your peers – discussing challenges and sharing best practices related to environmental impact, health and well-being, sustainability literacy, equity, and more.
Networking
Hear from leading experts on priority topics facing the green school community—such as incorporating sustainability into everyday curriculum or designing for social equity—and join peer breakout groups to discuss your experiences and ideas. 
Award Ceremony
Celebrate winners of the Best of Green Schools Awards.
Interdisciplinary Programming
On day three, hear from inspiring keynote speaker Charles Eisenstein and participate in various breakout sessions ranging in topics from student driven decarbonization to environmental literacy capacity building.
Register for the Green Schools Conference & Expo today! A variety of registration packages are available, with special rates for employees of PreK–12 schools and districts, as well as government and non-profit employees. 
Will you be there?
 I can't wait to meet and talk more about how sustainably managed forests can benefit communities and kids!
GSCE is presented by the Center for Green Schools at the U.S. Green Building Council (USGBC), in partnership with the Green Schools National Network (GSNN). Project Learning Tree (PLT) and the Sustainable Forestry Initiative (SFI) are proud to be Green Schools Conference & Expo (GSCE) 2023 National Partners. 
Visit greenschoolsconference.org for more information and explore the full schedule online.