October 12, 2020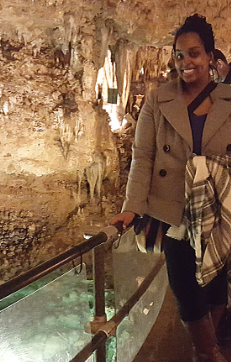 The idea of helping communities becoming more sustainable and resilient has been important to me since I started looking for environmental education courses in high school. That's why being hired by Project Learning Tree in July was a special moment for me. In my new role I can channel my passion for community sustainability and urban forestry into my day-to-day work.
Most recently I was Office Manager and Arborist Assistant at SavATree. Urban trees and forests are key to building sustainable, resilient communities. Our urban populations are growing and at the same time climate change is intensifying, which could turn cities into urban heat islands that demand more and more energy for cooling. The good news is the shade from large, healthy urban forests can be part of the solution.
I discovered SFI and Project Learning Tree in my journey to find an organization that incorporated sustainability in its mission, work, and culture. Working with SFI and PLT gives me the opportunity to work with a passionate team and a network that helps promote environmental education.
This is especially important to me on a personal level because I didn't have much exposure to environmental education when I was younger. It feels great to be able to give youth opportunities to expand their understanding of sustainability and the role that forests play in delivering so many important benefits like urban cooling and cleaning the air we breathe and the water we drink.
PLT's Discover Your Urban Forest collection of activities for middle school teachers is a great example of the kind of PLT resources to engage youth who will be leading voices on sustainability challenges like climate change in the years to come.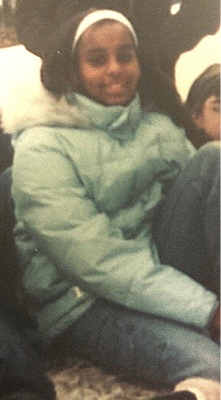 My Journey into Green Jobs
Aside from a fifth-grade science fair recycling project, my first limited exposure to environmental education was in high school. My classroom settings did not have very many activities or curriculums that incorporated green learning. While there was a push for STEM learning, environmental education was often left out, leaving me to learn about the environment on my own. I would have welcomed the chance to access PLT educational materials when I was a student.
After high school, I started working at a native plant nursery in Northern Virginia where I received hands-on experience working outdoors. I got to see people make positive green choices when working on landscaping projects. I'll always remember the family that opted to replace their lawn with a pollinator garden. The plant nursery was my first green job, and I knew that I did not want to make it my last, so I earned a Bachelor of Arts in urban sustainability from the University of the District of Columbia.
I am excited to continue to advance sustainability with SFI and PLT. Together, with our network of teachers and informal educators, we will continue to educate youth and work with them to create solutions to build sustainable, resilient communities.