Deep in the Woods
Grades K-2
Written by: Christopher Corr
Published by: Francis Lincoln Children's Books
ISBN-13: 978-1847807274
Recommended Reading
Spend time in the woods and meet many new animal friends! This modern retelling of the traditional Russian folktale "Teremok" is a joy for adults and children alike. In Russian, the word teremok means "little hideaway." In this story, a little wooden house – or teremok – is the main setting, as it sits alone and empty, deep in the woods.
One day, the little wooden house is found by a mouse. The mouse decides to move in and make the teremok into a proper home. But the mouse is not alone for long. He is soon visited by a frog and a rabbit who also think the little wooden house looks like the perfect place to live. The mouse kindly invites them both to live in the wooden house altogether.
Unique neon illustrations showcase forest biodiversity with playful colors and organic shapes. Use this book and the traditional tale of "Teremok" to: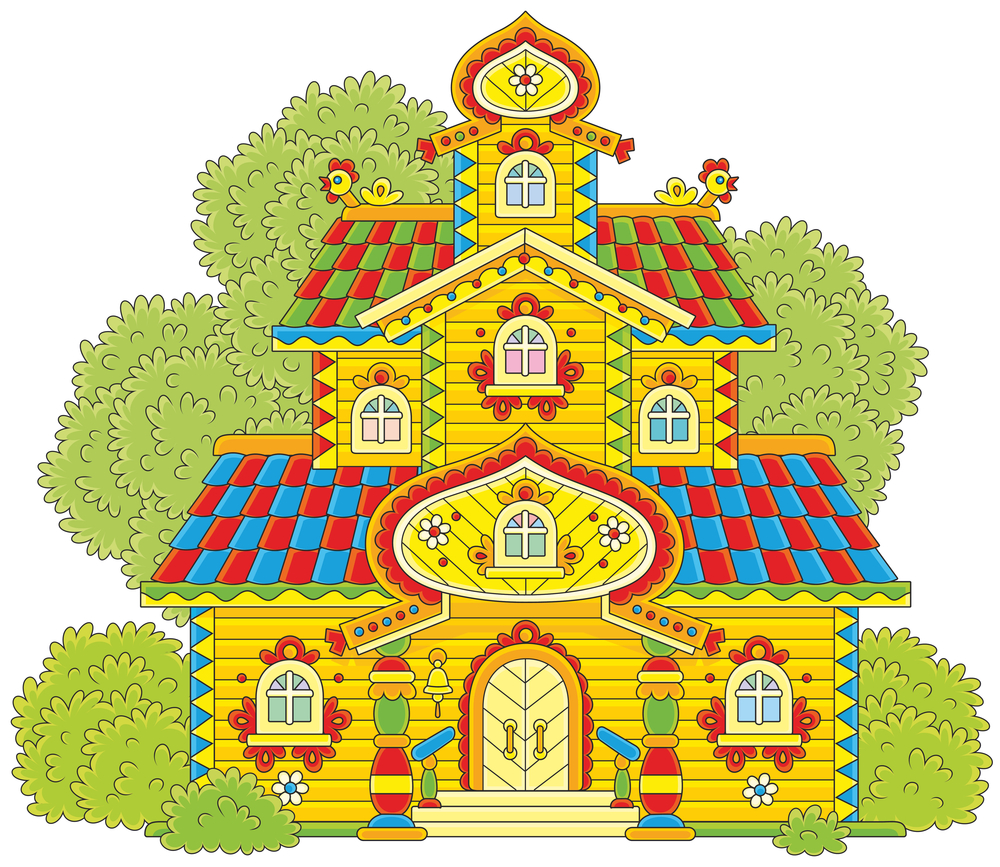 Practice Shapes and Colors
Deep in the Wood's bold and bright illustrations showcase circles, triangles, rectangles, squares, diamonds, and more. Pick a specific page spread and play I-Spy for shapes and colors. Or use the whole book and see how many you can find of each!
Decipher a Moral
Folk tales are treasured, in part, because they are known to have deeper meaning. Challenge children to find a moral for Deep in the Woods. What lesson can be derived from this story? Keep in mind there can be more than one answer! 

Compare and Contrast
Deep in the Woods can be compared to another traditional story, "The Mitten", a treasured Ukrainian folktale. Read the two stories and help children use a Venn Diagram to compare and contrast the details of each.

Get Artistic
Drawing encourages creativity, coordination, and fine motor development in young children. Encourage fun and process-oriented drawing practice by showing students the steps that can be combined to create a secret woodland scene to host their very own teremok.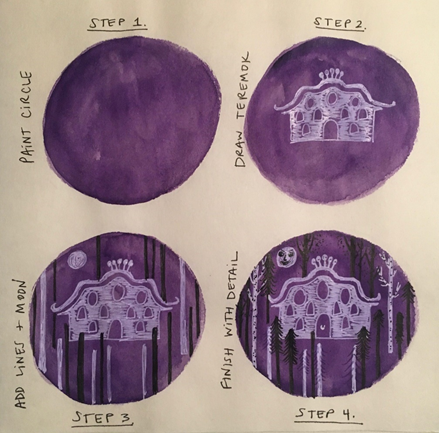 Consider using this story with the following PLT activities to deepen your child's understanding of woodland habitats:
Environmental Experiences for Early Childhood
#2 Sounds Around
#4 We All Need Trees
#10 Trees as Habitats
PreK-8 Environmental Education Activity Guide
#7 Habitat Pen Pals
#8 The Forest of S.T. Shrew
#22 Trees as Habitats
#23 The Fallen Log
#49 Tropical Treehouse