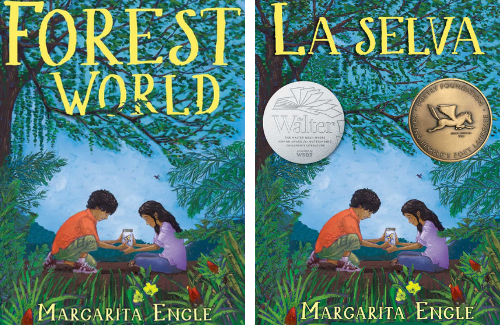 Forest World
Grades 6-8
Written by: Margarita Engle
Published by: Atheneum Books for Young Readers, 2018
ISBN-13: 978-1481490580
Recommended Reading
Margarita Engle is a Cuban-American author of many verse novels, memoirs, and picture books. From 2017-2019, Engle served as the Young People's Poet Laureate, a two-year appointment made by the Poetry Foundation. The Young People's Poet Laureate aims to raise awareness that young people are naturally receptive to poetry, especially when poems are written for them. Forest World was published during Engle's appointment as the Young People's Poet Laurate.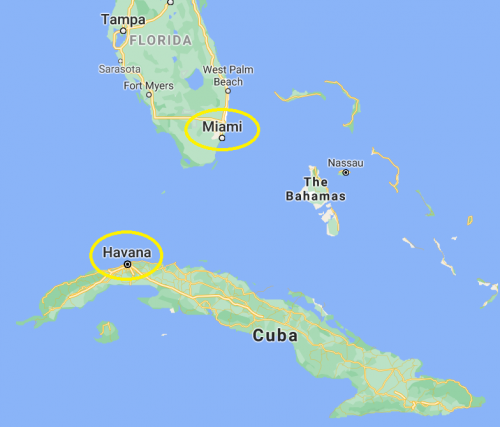 This middle-grade novel tells the story of a young Cuban-American boy. Though separated by only 90 miles, Miami and the small island country of Cuba couldn't seem further apart. At only 11 years old, Edvar's mom puts him on a plane headed for the remote forests of Cuba to meet a father he has never known and a sister he never knew existed. With no phone, no internet, and a family of strangers, Edvar is in for one long summer.
Told entirely in verse, Forest World embraces a hybrid form of storytelling. Engle's novel filters the structure of a traditional young adult novel through the medium of poetry. Use this verse novel to:
Write your own poetry
All 188 pages of Engle's Forest World are written in poetic verse. While the lines do not rhyme, there's no doubt that Engle's written word captures the movement and art of poetry. The pages also go back and forth between narrators. Readers alternate between hearing from Edvar's – and then his sister, Luza's – point of view.
Not to be overlooked, Forest World is introduced with a Cuban folk saying. It reads:
Cada persona es un mundo.
Each person is a world.
Challenge students to respond to this age-old Cuban saying using their own poetic verse. How might Edver respond to this Cuban wisdom? What about Luza?
Learn about Lazarus Species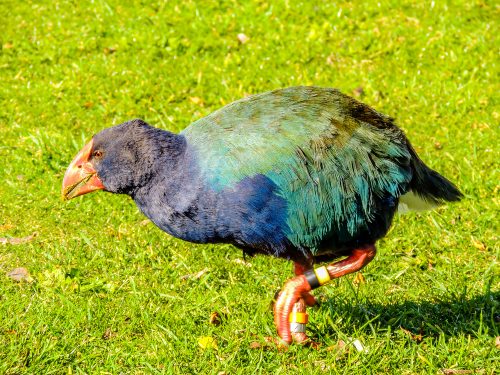 Engle teaches us that Lazarus Species are real. They are defined as plants or animals that are thought to be extinct, until they are found alive. Forest World mentions several species that were once classified as extinct, only to be rediscovered later, like Vu Quang ox, terror skinks, and giant Palouse earthworms, to name a few (see Forest World, page 40). What other Lazarus Species does Forest World uncover?
Invite students to research their own Lazarus Species and create exhibits to teach others about these amazing and unique species from around the world.
Make your own paper

Readers find out that Luza is an artist. Edvar's sister can even make her own paper! She uses simple materials; old newspapers, a washing machine, a screen, and natural dyes to make her very own soft and flexible craft paper (see Forest World, page 163).
Did you know all paper was made one sheet at a time until 1798? Starting with the Industrial Revolution and the papermaking machine, papermaking today has become a sustainable industry that provides countless products and jobs.
Teach students about the papermaking process and invite them to make their own paper,  just like Luza!
Introduce career conversations
Edvar's mom is a world-renowned cryptozoologist. Cryptozoologists study and search for legendary and rare animals in order to evaluate the possibility of their existence. But Edvar's conservation-minded mom introduces him to lots of other green career opportunities, too. Ornithologist. Entomologist. Herpetologist. Mammologist. And ichthyologist to name a few (see Forest World, page 123.)
Ask students which careers they have heard of, which they would like to learn more about, which seem most interesting, and why.
Discuss government relations

Forest World takes place in 2015, just as relations between the United States and Cuba begin to improve after more than half a century. The strained United States-Cuba relationship is one rooted in Fidel Castro's overthrow of a US-supported government. The summer of Edver's visit, Luza recounts a sudden news interruption that announces the reopening of the US Embassy in Cuba (see Forest World, page 126). This historic event is significant in the timeline of US-Cuba relations.
Encourage students to learn more about domestic and international governmental relationships with the Cuban case study provided by Edvar and Luza.
During her tenure as the Young People's Poet Laureate, Engle chose the bilingual theme of peace (paz, en Español). From peace of mind to global peace, Engle recognizes that young people are the only possible peacemakers of the future. Many of her titles, including Forest World, are also available in Spanish (see La Selva).
Connections to PLT Activities
Couple Forest World with the following PLT activities to encourage students' poetry exploration and expand biodiversity comprehension.  These activities can be found in PLT's Explore Your Environment: K-8 Activity Guide and/or PLT's PreK-8 Environmental Education Activity Guide.
Can It Be Real?
Charting Biodiversity
Discover Diversity
Life on the Edge
Make Your Own Paper
My Green Future
Poet-Tree
Trees as Habitats
Who Works in this Forest?