Engage your students in science, technology, engineering, and math (STEM) education by using Activity 21, Adopt a Tree from PLT's PreK-8 Environmental Education Activity Guide.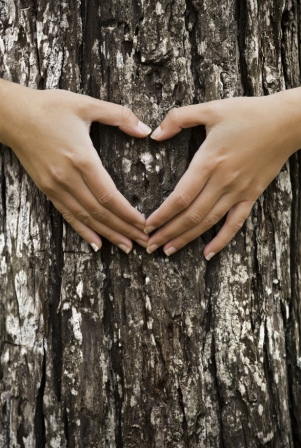 Getting Started: In this activity, students record and analyze data they collect from a tree they have "adopted" to study. Students will design a model of their tree based on the data. The model can describe and illustrate the interactions between their tree and its environment.
Essential Question: How does a system of living and nonliving things operate to meet the needs of a tree in an ecosystem? (Question based on Next Generation Science Standards; MS-LS2)
Product: Develop a model to describe the cycling of matter and flow of energy among living and nonliving parts of a tree's ecosystem. (Next Generation Science Standards; MS-LS2-3) 
STEM Strategies
Science
Using a tree identification guide, students will identify their adopted tree using leaves, twigs, and bark as well as pictures they take of the tree.
Students can also examine their tree and its surroundings to identify various ecosystem interactions. For example, is the tree planted in an area where very little of the soil surface is exposed like a parking lot?  This can affect the amount of water in the soil and how much the tree's roots will be able to absorb.
Technology
Students learn to use different technologies to create an "Adopt a Tree" journal. Students might:
Use digital or cell phone cameras to take pictures or videos of their adopted tree.
Use word processing software to record observations and answer questions from the "Adopt a Tree Activities" Student Page from PLT's PreK-8 Guide.
If this activity is carried out for the entire school year, use spreadsheet software to create a log of events. Have students record the date and the changes they observe each time they visit their tree.
Engineering
Challenge students to develop a model that illustrates how their tree interacts with its environment.
For example, students might make a model that shows how a tree gets water and how water is transported from the roots of the tree to the leaves without a pump. Ask students, what environmental factors affect this process and how does the tree adapt to those conditions?
Math
Have students use quantitative data to describe their adopted tree(s).
This could include investigating how big the trees are. Students can use Activity 67, How Big is Your Tree? from the PreK-8 Guide to help determine the height of each tree.
Additional Resources
Don't have PLT's PreK-8 Environmental Education Activity Guide?
Purchase a print guide or e-book, available from PLT.org, Amazon and other places where books are sold.
Get it through your PLT State Coordinator along with hands-on professional development, alignments to state standards and other state-specific supporting resources.
Don't consider yourself a formal teacher?
Check out PLT's Adopt a Tree family activity. We have 40+ activities for families that can be easily used by parents, grandparents, youth group leaders, nature centers, and other nonformal programs.