Raising salmon in your classroom is a truly unique learning experience.
Recently, my 7th grade class in St. Joseph, Michigan took on the challenge of raising Chinook salmon. We mirrored how the local Michigan Department of Natural Resources raises salmon by obtaining eggs in November. We cared for them as they hatched and grew, then releasing the fish in the Saint Joseph River in May.
Edwardsburg Middle School was awarded a PLT GreenWorks! grant to help fund this project to demonstrate animal lifecycles and the salmons' influence on local ecosystems. The following is a personal account of the experience raising salmon in the classroom, written by Justin Scott, a 7th grade student.
Chinook Salmon Intrigues 7th Grade
Popping noises could be heard in Miss Cieniuch's seventh grade classroom. The noises originated from the filters that ran from November to May, aiding the Chinook Salmon in surviving three of five stages; Alevin, Fry, and Smolt.
Our minuscule fish were born as Alevin. They were tiny slivers of fish, attached to a tiny
sack that disabled them from swimming; though their desperate attempts to swim amused the students quite a bit. As they germinated, they morphed into normal-looking grey and brown fish, though they still looked deformed at times.
Halfway through the Salmon Project, a serious issue presented itself. Early Mortality Syndrome was common this year, leaving us with only fifteen of the original two hundred fish by the 20th of January. Early Mortality Syndrome was caused by the deficiency in thiamine, or vitamin B1. This was due to the surplus of invading Alewives that the Salmon preyed on last year; completely depriving them of thiamine. This deficiency transferred to their children, genetically incapacitating the unfortunate fish.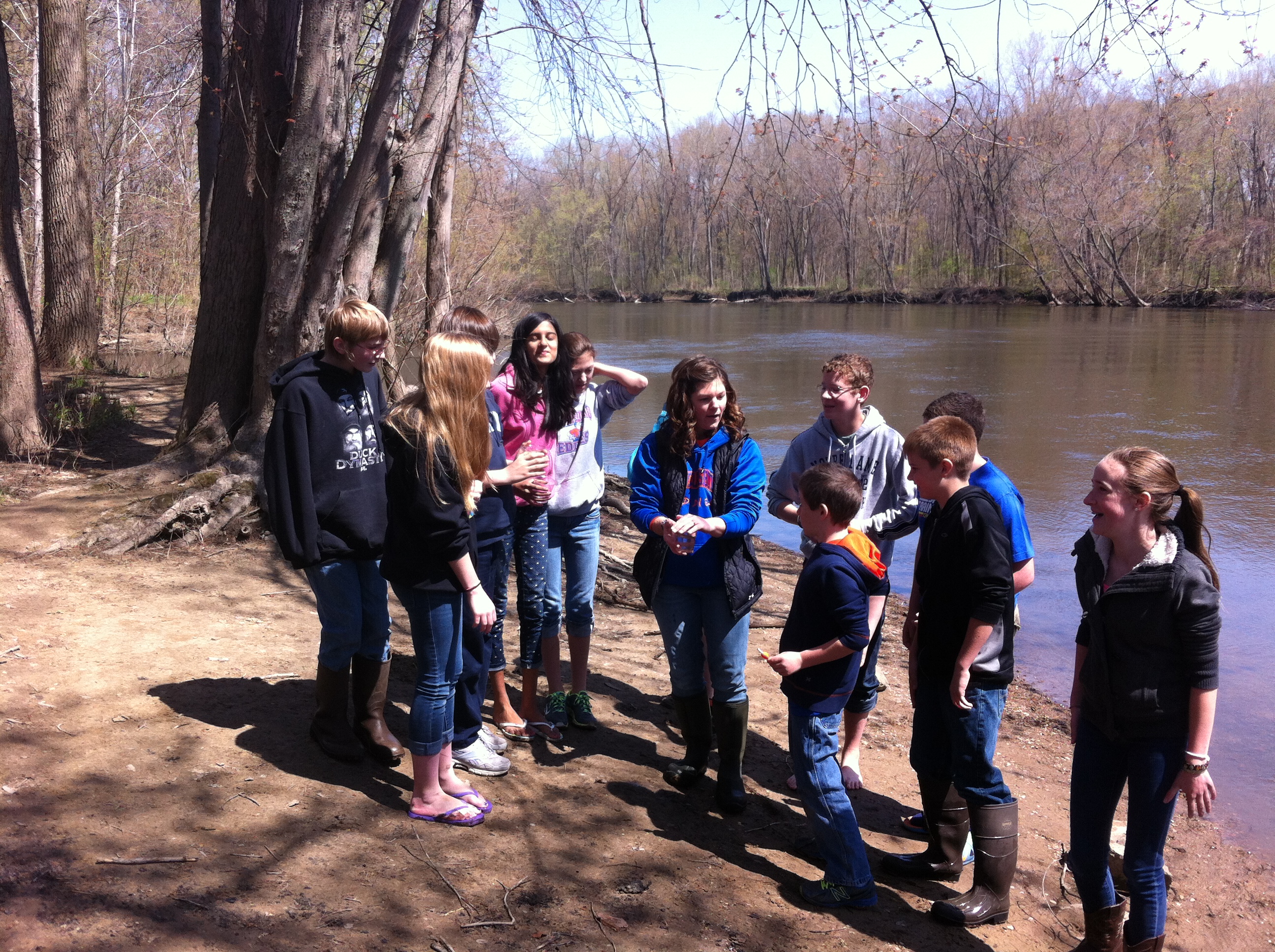 On May 3rd, the salmon were released at the Jasper Diary DNR Boat Launch on the Saint Joseph River, and ten students and their families attended. They watched as the fish were slowly acclimated and released into the St. Joe. Paige Knisley.
A seventh grade student who had attended the release, stated that the fish were "happy to be in the river" and that she enjoyed the release immensely. Proceeding that wonderful day, this seventh grade class had achieved their goal: to spectate the surprising and intriguing lives of Chinook salmon, with a firsthand view of their exploits.
Have a service-learning project idea?
Resources