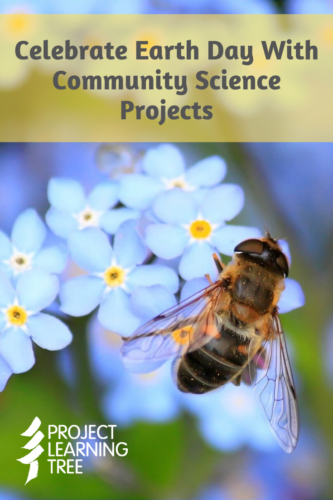 Want to do something to honor Earth Day and Earth Month?
April is also Global Citizen Science Month, so there is no better time than now to become a citizen scientist! 
Citizen science, or "community science," refers to data collected by the general public that is typically shared with scientists to help identify where we're making progress and where we need to focus our attention.
The more data we have to help conserve the planet and its resources, the better, and scientists need our help! 
To help sort through the many project options out there, we've listed impactful community science projects your students can do to help the environment.
From tackling plastic pollution to supporting the global food supply to observing local bird species and more—this article is your go-to guide to classroom community science! 
Survey the World's Waterways for Plastic
Plastic is accumulating at an alarming rate in the marine environment, and rivers are the primary channels for plastic reaching seas.
The nonprofit engineering environmental organization Ocean Cleanup has created apps for tracking plastic pollution in riverways (River Plastic Survey) and the ocean (Ocean Plastic Survey), so you can report plastic debris found in the world's waterways.
Your data will be reflected on an interactive map of global community science surveying projects, providing scientists with insights into plastic transport, accumulation, and composition in waterways. Your data also optimizes The Ocean Cleanup's efforts to clean oceans and rivers with their impressive floating trash collectors. 
Identify, Dispose of, and Report Local Plastic
A large percent (79%) of plastic ends up in landfills or the environment, posing problems for the planet and human health. Due to the COVID-19 pandemic, many research programs measuring plastic pollution were paused due to travel restrictions. Meanwhile, the improper disposal of single-use plastics and personal protective equipment into the environment has skyrocketed.
Download Earth Day Network's Global Earth Challenge™ app and use the plastic pollution widget to make a powerful impact against plastic pollution. 
You will take photos of plastic anywhere you see it and upload them to an app that informs scientists of areas with the most pollution and the most common plastic types in your area. Once a community scientist becomes more familiar with identifying plastic, they can help other volunteers identify the plastic they report. 
Optional: Join one of Earth Day network's registered Great Global Cleanup® events or register one of your own! 
Become a Member of the Litterati
Once enlisted in the Litterati program, you'll initiate a local cleanup while enabling AI to become smarter at automatically identifying litter. Photograph a piece of litter, discard it, and confirm the tags AI suggests for photos. Collaborate or compete with others to keep your area clean!
Use comprehensive, STEM-based lesson plans and activities from Litterati that you can bring to your classrooms to enhance your community science projects. Students gain a better understanding of their local environment and may even make a lasting impact from the results of their work.
Embark on The Great Nurdle Hunt

Nurdles are small plastic pellets used to make most plastic products. Roughly the size of a lentil, many of the countless billions used in factories wash up on shores and into the ocean. Despite the cute name, nurdles have a negative impact on the environment, as plastic and toxins that coat the nurdle can enter the food chain when animals mistake them for food. 
Address worldwide nurdle pollution by joining Scottish nonprofit Fidra's The Great Nurdle Hunt. 
Take part in nurdle hunting anytime and anywhere, though sandy ocean beaches are usually the best places to spot them. Familiarize yourselves with nurdles and count the ones you can find at your chosen location. Your data will then become part of a global nurdle map, providing a better understanding of the plastic industry's impact.
Find Out What's in Your Drinking Water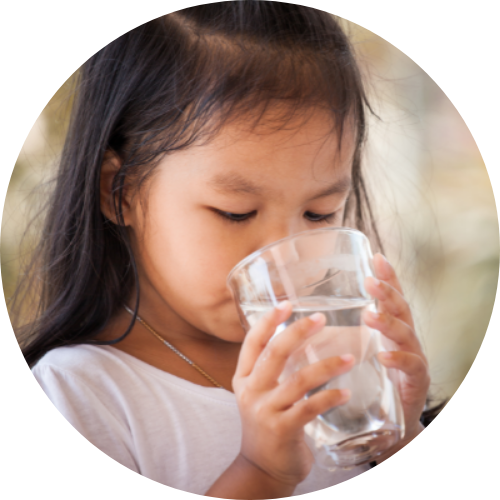 The United States Environmental Protection Agency (EPA)-funded Crowd the Tap initiative is creating a national inventory of drinking water pipes to help researchers understand which areas are a high priority for further testing or service line replacement. 
You'll identify your pipe material and then test your water. Connect with others in your community and beyond whose goal is, like yours, to make drinking water safe for all. 
Note: Crowd the Tap Ambassadors can receive Pipe Detection Kits and Water Chemistry Test supplies. Lesson plans are also available for grades 9-12. Take a look at these resources to get started and contact information to become an ambassador.    
Report Potentially Harmful Cyanobacteria Blooms
Have you ever seen a lake with green scum or mats or suddenly noticed that a lake turned into a green or blue-green paint spill? If so, you are looking at cyanobacteria (or blue-green algal) blooms. 
Cyanobacteria are microscopic organisms found naturally in all types of water. They form blooms on or near the water's surface under the right conditions. Blooms can be problematic because many produce dangerous toxins. Hanging out or swimming in bloom-infested water can make humans and their pets sick, and there aren't many remedies to relieve symptoms. The toxins in Blooms negatively affect water, pollute the air, and steal the sunlight, nutrients, and oxygen that other organisms need to survive. 
Use the bloomWatch app on a smartphone to track and report cyanobacteria bloom photos and information to the Cyanobacteria Monitoring Collective to help them understand where and when a bloom may cause issues.
Enhance Air Quality Data Accuracy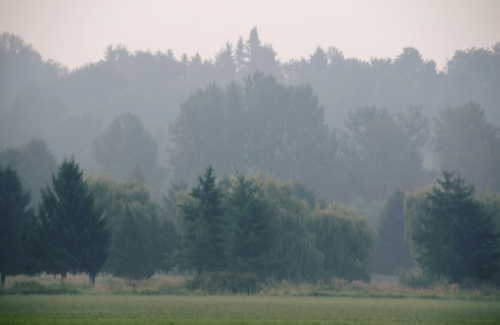 Particulates and harmful gases that pollute the air and cause health problems have increased dramatically in recent decades. Climate change and biodiversity loss are also linked to air pollution.
Help fill in the gaps of global air quality data and document your local air quality by downloading the Global Earth Challenge™'s app and air quality widget and photographing your local horizon.
Next, assign a rating to what you think the current air quality is. You will receive your location's Air Quality Index (AQI) reading or information about how polluted your air is. This will help researchers design a data validation method that cross-references volunteer photos with other air quality devices used in research and for consumers. 
Advance Understanding of the Global Food Supply 
The global population in early 2022 is 7.9 billion people, and it's expected to exceed 9 billion by 2050. Population growth means a sustainable, reliable food supply is needed to keep up with a rapidly growing planet.
To prepare for climate change and changing economic situations, community science is vital for understanding global crop distribution and ensuring the global food system can sustain itself.  
Download the Earth Challenge™ app and use the food supply widget to help create a new innovative crop reference and training database by identifying various types of crops in photos taken from real street-level imagery.
Contribute to Biodiversity Science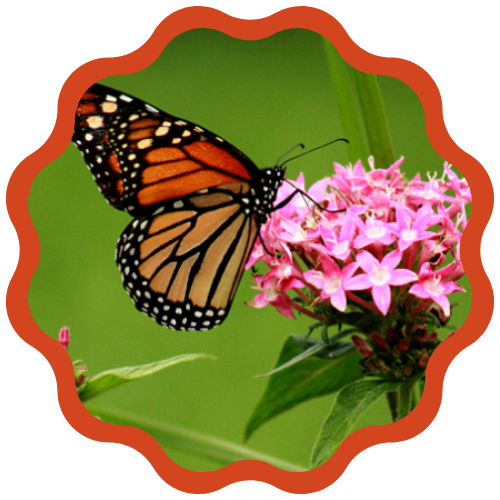 If you'd like to strengthen data on the whereabouts of certain types of plants and animals and how they are affected by changes in their ecosystem, climate change, habitat loss, pesticide use, disease, and more, choose a community science project with a biodiversity focus. Just about any observation of a plant or animal can contribute to biodiversity science, from the rarest butterfly to the most common backyard weed. 
Record and share observations and photos of biodiversity in your area with the iNaturalist app, an initiative supported by the National Geographic Society and the California Academy of Sciences. Your findings will be shared with worldwide biodiversity databases for scientists to better understand and conserve nature with local and global research. You can discuss your findings with the community and connect with experts who identify organisms that you document. 
Join over 1 million observers and choose from an existing project with a cause that interests you or start your own by checking out the iNaturalist homepage. 
You can also organize your own Bioblitz for your class, school, or afterschool program to learn more about the biodiversity in your area. This is a group event where everybody tries to find as many species as possible in a specific area within a set amount of time. Find Bioblitz guides here, and don't forget to upload your findings!
Document Declining Insect and Bee Populations
Insects make up 80% of the planet's species and play vital roles in keeping ecosystems healthy by pollinating many of the world's plants, including crops that people need to eat. Insect populations have declined due to habitat loss, pesticides, and climate change. Honeybees have been impacted significantly, and a recent German study found that we have lost over 70% of flying insect populations over the last 30 years.
In addition to conserving insect and pollinator populations globally, community observations (and actions) that focus on these important creatures can help sustain global agriculture and improve the health of the planet's ecosystems.
Join the Global Earth Challenge™ Bee Campaign to help classify different types of bees in photos.
Volunteer identifiers strengthen machine technology recognition of bees and provide scientists with a wider dataset on the planet's bees. You can also send in photos and observations of bees and other winged insects with the iNaturalist app to add to science's understanding–and conservation–of these populations.
More Ways to Promote Pollinators
Pollinators make it possible for one out of every three bites of foods you eat to exist. In many cases, there is insufficient data to shed light on a response, which is troublesome. This makes a community scientist's contribution to pollinator data all the more meaningful!
To help scientists identify where pollinators are or aren't doing well and to improve their habitat, community scientist volunteers can join in The Great Sunflower Project to observe all pollinators that visit sunflowers or any other flowering plants in a designated spot within five or more minutes.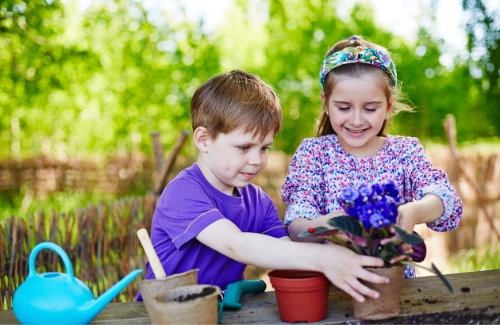 Plan and plant a pollinator garden as a long-term classroom project to show some love to pollinators. Use this article for ideas and guidance on the different types of gardens you can build. Once your garden is grown, send in data about the pollinators you observe to any of the data collection projects mentioned, including iNaturalist, the Global Earth Challenge™ Bee Campaign, or The Great Sunflower Project.
If you'd like to conduct pollinator observations in an urban setting, participate in the Celebrate Urban Birds program. This bilingual project involves identifying birds in your area three times a week and submitting data. On their website, you'll also find community art, habitat, and bird event ideas that you can undertake with help from educational kits and mini-grants.
Other Impactful Community Science Projects and Tips
Collaborate with others to create new proposals on how to better address climate change with MIT Climate CoLab. Your next idea could directly impact global climate policy!
Search globally or locally for various climate change-focused projects (and other causes of interest) with the SciStarter project finder or The Zooniverse's project catalog.
Discover many impactful community science projects funded by the EPA.
To form an idea of different ways you can pair reading a book like Bird Count (recommended for Kindergarten through Grade two readers) or a biodiversity community science project with PLT activities that explore habitats, community science, and animals for younger grades, refer to this article.
Go to CitizenScienceMonth.org to find or add an event, download free event resources (including social media templates for raising awareness), printable activities, and much more. 
Learn about impressive community science projects currently underway in North America– along with suggestions for how to pair the project with activities, resources, and programming from PLT. This list of projects shows how you can strengthen pollinator research efforts by monitoring monarch larva, investigating the link between fungi distribution and environmental and climatic factors, and more!