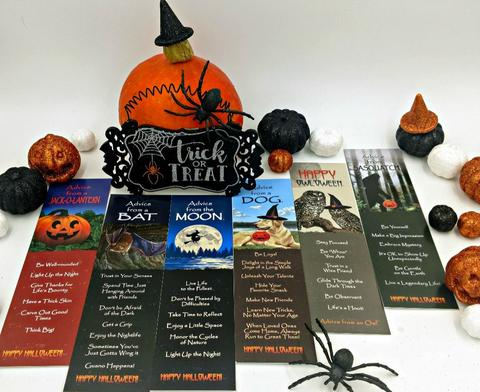 Get inspiration from nature this Halloween with themed bookmarks, campfire advice, and lesson ideas around science, technology, engineering, art, and math.
PLT has partnered with Your True Nature (YTN) to share Advice from Nature poetry with teachers and students. Explore YTN's Halloween collection for a variety of seasonal fun and inspirational messages!
Halloween STEAM
Halloween is a perfect time for students to learn about personification. Poetry can encourage this idea by inviting children to imagine what advice a creature in nature might have to say to them. Understanding that creatures are living things with their own unique experiences and perspectives offers youth and adults alike opportunities to connect with the world around us—and become inspired to both respect and protect it.
Some YTN Halloween-themed connections to activities from PLT's PreK-8 Environmental Education Activity Guide include: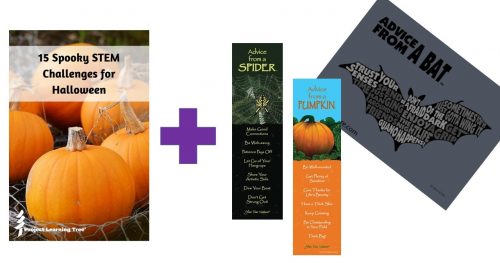 You could also pair PLT's 15 Spooky STEM Challenges for Halloween with Advice from a Spider (Make good connections), Advice from a Bat (Trust in your senses), or Advice from a Pumpkin. (Think big!). 
Consider embracing STEAM and embed a bit of art into your nature and Halloween poetry.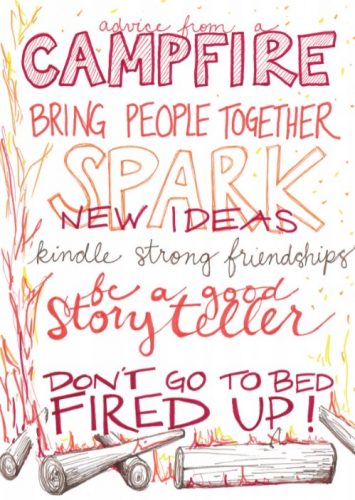 Campfires "Bring People Together"
A campfire can be a perfect opportunity to get inspired and creative through storytelling. Consider hosting one this Halloween to "Spark new ideas" and "Kindle strong friendships."
You can pair YTN's Advice from a Campfire with PLT's Living with Fire lesson (Activity 81 from the PreK-8 Environmental Education Activity Guide) to teach students the three elements a fire needs to burn and how an understanding of this "fire triangle" can be used to both prevent and manage wildfires. Use this lesson's online STEM strategies to further extend connections to science, technology, engineering, and math.
Before enjoying any campfire activity, remember to ensure your surroundings are fire safe!
Poetic Treats
YTN's Advice from Halloween bookmark set could be the perfect sugar-free treat for your classroom celebration this year! Check out their entire collection: Dog, Owl, Sasquatch, Jack-O-Lantern, Moon, and Bat.
Visit our partner page to explore all of YTN's Advice from Nature products as well as a variety of free resources, including lessons for specific topics and grade levels, correlations to PLT activities, and printable handouts for PLT workshop facilitators.
We hope you'll find some inspiring messages to share with your students this year. Try a bit of Advice from a Bat: Get a Grip and Trust in Your Senses!
Happy Halloween!