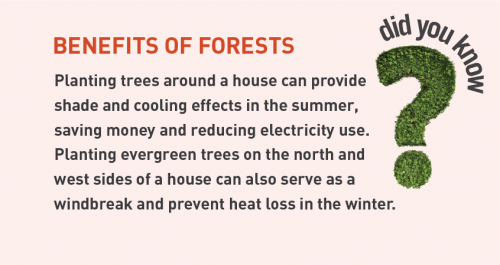 Trees provide a host of benefits—from oxygen to shade to wildlife habitat. Learners help select and plant a tree for the future. In this activity, learners identify benefits we receive from trees and participate in a tree-planting event. Review or download the activity below. 
This activity is adapted from Project Learning Tree's PreK-8 Environmental Education Activity Guide which can be obtained through an in-person professional development workshop or online course.
← Go back to the Learn About Forests Toolkit
All PLT activities are copyright protected. Learn more about PLT's policy here.