PLT workshops in Maine
View our Workshop Calendar and sign up for an upcoming event.
Can't make it to an in-person workshop?
Want to learn more about PLT in Maine?
Visit the Maine PLT Website and contact your interim PLT State Coordinator: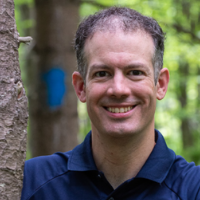 Jonathan LaBonte
Interim Maine PLT State Coordinator
Maine TREE Foundation 
535 Civic Center Drive 
Augusta, ME 04332
207-621-9872
jonathan@mainetree.org
Maine PLT is currently hiring a new Director of Education! Please visit their website to learn more and apply.