Engage your students in real-world applications of STEM education by using Activity 38, Every Drop Counts from PLT's PreK-8 Environmental Education Activity Guide.
Water is important to us all. Water is used for cooking, cleaning, and most importantly, for drinking. According to the United States Geological Survey, every person in the United States uses an average of 80-100 gallons of water each day.  Water is necessary to produce most everything we use on a daily basis, even food and clothing.
In this PLT activity, students monitor how much water they use in a single day. Then, students will use science, technology, engineering, and math to design, implement, and evaluate a water conservation plan.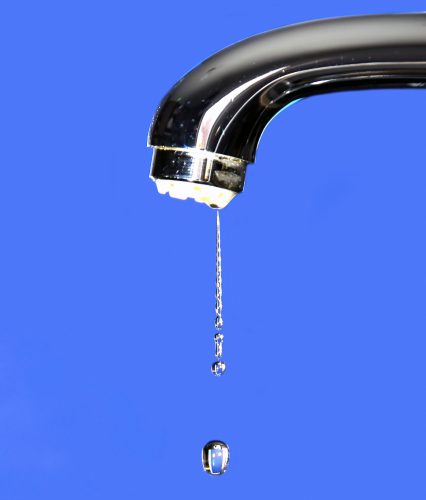 Getting Started: Ask students to think about how much water they use each day. Guide students to think in terms of gallons of water.  To scaffold their thinking about the concept of volume, distribute a variety of different sized containers, such as a pint, quart, half gallon, and gallon milk containers.  Help students understand how many pints equal one gallon by filling the gallon container using the pint container. Then, have students convert gallons to liters. 
Essential Question: What can you do to reduce the total volume of water used each day? (Next Generation Science Standards: MS-ESS3)
Product: Students will apply scientific principles to design, construct, and implement a water conservation monitoring plan at their school. (Next Generation Science Standards: MS-ESS3-3)
STEM Strategies
Science
Using the list of water uses generated at the beginning of this activity, guide students through the process of designing a data collection plan to determine how much water is used inside (bathroom, kitchen, etc.) and outside their school and/or home (automatic sprinklers, garden hoses, etc.). Then ask students to locate scientific resources that provide estimated water use rate for various activities (e.g. showering, drinking fountain, etc.) and compare these estimated rates of water usage with the water use data they collected.
Technology
Use spreadsheet software to create a water use data collection sheet (See the Student Page for this activity for inspiration – English and Spanish versions are available). Under the guidance of an instructor, have each student enter their own data.  Show students different graphing styles and explain that each one has an appropriate use to convey information.  Ask students to select an appropriate style for their water data and then generate their own graph, or multiple different graphs, to communicate their results.  Have students discuss the experience of graphing data and explain why graphs are used to display data. Also consider having students display their data using a free graphing app, such as Easy Chart.    
Engineering
Have students investigate the number of water flow control devices currently used at their school or home (bathroom sinks, kitchen, water fountains, etc.). Ask someone from the school facilities management staff to assist with this process if necessary. Have students design a plan to retrofit all fixtures with flow control devices and estimate the total water savings (gallons of water and cost) over the period of one year. Suggest that students present this plan to their administration or school board— and you might be surprised at what can happen!  
Math
Using the water consumption data collected, ask students to identify and construct appropriate calculations necessary to support the development of a water conservation plan for their school. Calculations may include, but are not limited to average water used per student and by the entire school over a period of one day, one week, one month, and one school year.
Additional Resources
Don't have PLT's PreK-8 Environmental Education Activity Guide?
Purchase a print guide or e-book, available from PLT.org, Amazon and other places where books are sold.
Get it through your PLT State Coordinator along with hands-on professional development, alignments to state standards and other state-specific supporting resources.
Don't consider yourself a formal teacher?
Check out PLT's Conserve Water At Home family activity. We have 40+ activities for families that can be easily used by parents, grandparents, youth group leaders, nature centers, and other nonformal programs.