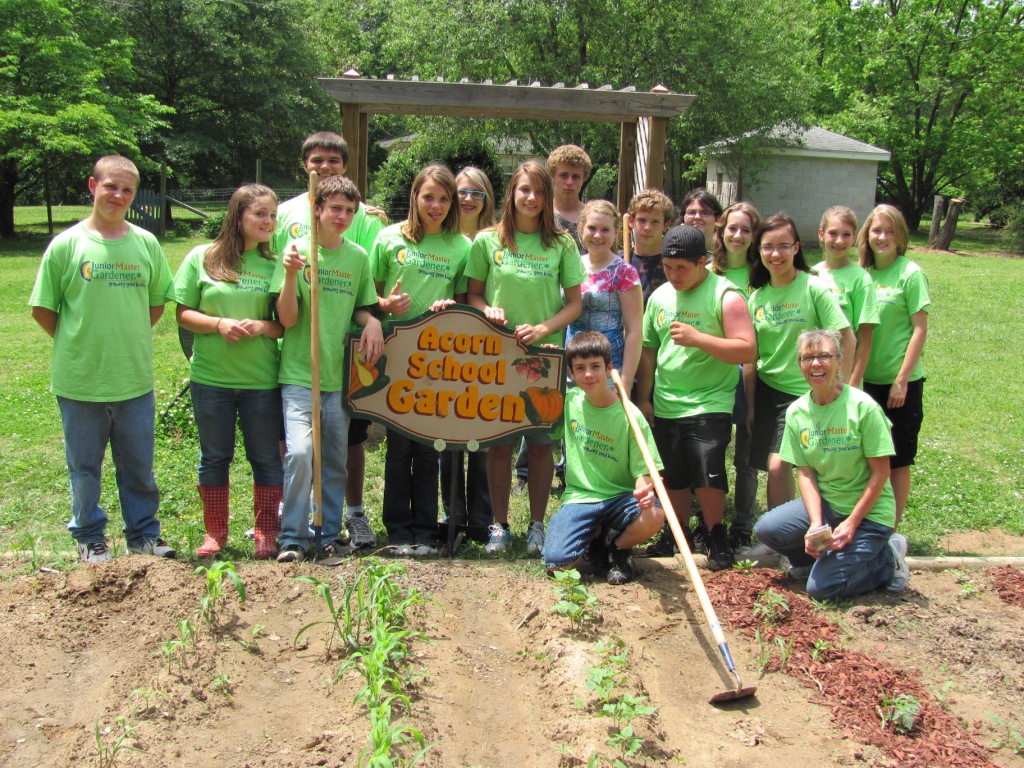 With a name like "Acorn," it was probably fated that the elementary school in Mena, Arkansas, would embrace environmental education.
Located in rural southwestern Arkansas, the Acorn School's 15-acre campus includes a vegetable garden and greenhouse. A forest adjoining the campus provides also opportunities for environmental learning. It was there that science teacher Kathy Rusert's students discovered an endangered tree species, the Ozark Chinquapin (Castanea ozarkensis). Since discovering the Chinquapin, Rusert and the entire 700-student school have made the endangered tree the centerpiece of efforts to build community awareness to protect the species.
Once common in the arid soil of Missouri and Arkansas, the naturally rot-resistant wood of the Ozark Chinquapin was prized for railroad ties and fence posts. Unsustainable logging practices reduced the numbers of trees. Then, the Chinquapin (sometimes called the Ozark Chestnut) succumbed to chestnut blight, which all but wiped out the species from the Ozark landscape.
A Labyrinth with the Tree in the Center
With the leadership of Kathy Rusert (one of Project Learning Tree's National Outstanding Educators in 2012), students built a labyrinth behind the school grounds, with a Chinquapin at its center. An interpretive sign explains the tree's plight—and what area residents can do to protect the native species. With help from a PLT GreenWorks! grant, over 250 students worked on building the outdoor space. Students also have planted blight-resistant Ozark Chinquapin seeds, and monitor their growth.
One of the first group of schools to be named by the U.S. Department of Education as a Green Ribbon School, Acorn was cited for the community partnerships that benefit its environmental programming. These include a partnership with the Arkansas Game and Fish Commission in which student teams monitor water quality. It was Acorn's students who initiated the application for nomination as a Green Ribbon School by the Arkansas state education agency.
A commitment to environmental quality also infuses the school. Acorn implements all Environmental Protection Agency environmental health recommendations, including integrated pest management practices and contaminant control protocols.