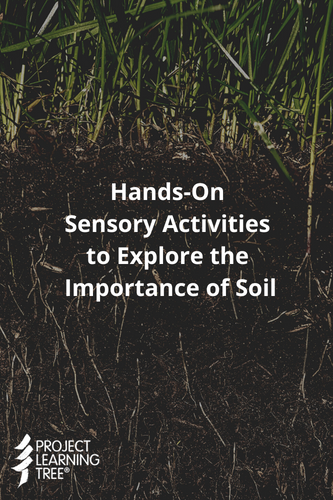 Soil is essential in our daily life, supporting everything from the food we eat to the water we drink. The dirt underneath our feet is also important in keeping our landscapes healthy and our communities safe.
Teaching students not only about the importance of soil but about the challenges we face in maintaining healthy soil — erosion and contamination are two big ones for starters — is critical to a holistic understanding of our planet.
These lessons give students a primer in soil education and what they can do on the ground level to become better stewards of the environment.
Touch
Who doesn't like getting their hands a little dirty?
There are six main types of soil: chalky, loamy, sandy, silty, peaty, and clay.
And soil types aren't just important to gardeners!
They're important to understand how to maintain healthy soil. Clay soil, for example, is less susceptible to drought because it retains moisture so well.
Soil Stories
The focus is on sand, silt, and clay with the following experiment, but you can adjust the activity if other soil types are more accessible in your community. Compare and contrast different types of soil by looking at the size of their particles. Create an easy partner activity where you can match students with varied learning styles to use both physical and visual skills to complete the assignment.
Check out our abridged hands-on kids activity "Soil Stories" (English and Español), part of the K-8 Activity Guide's 50 activities.
Get your copy of the full activity at an in-person professional development workshop near you, through an online PLT training, or from PLT's Shop!

Allow students to get up close and personal with soil samples from their immediate environment.
Targeted questions can start simple, such as looking at the color and feel of the soil and get more complex with older students who can better describe consistency.
Other activities from the K-8 Activity Guide to support learning about soil include:
Here are a few more hands-on activity ideas focused on the sensations of physically touching soil:
Soil Discovery
These sensory activities are perfect for younger children who benefit from getting their hands dirty. We mean this in the most literal way! Introduce concepts of different types of soil most simply by allowing them to touch, feel, and play with soil. These activities work best with samples from the surrounding environment for that added layer of connection.
Mud Bricks
Soil becomes an engineering tool with this activity. Use different types of dirt and different consistencies as the base for your bricks to show that not all soils are suitable for building. Students who are a little older may connect with materials used by early civilizations.
Painting with Mud 
This activity connects playing with mud to popular children's books that feature mud and dirt as plot points. You can start with paintbrushes, but little ones will likely want to use their hands at some point to finish their works of art. Prepare for things to get messy!
Mud Sensory Bin
Use this customizable activity to teach kids about soil consistency by having them decide how much water to add to their sensory bins. Incorporate different hands-on tools for them to stretch their imaginations, too.
Soil Sensory Bin 
Sensory bins are already a popular activity to explore students' hand-eye coordination and creative thinking. Using dirt and found natural objects is a great way to include a little environmental awareness in sensory play. Add toy bugs for an added dose of realism.
Taste
Soil Cakes
Ever tried a dirt cake? After a recent PLT Facebook post about a soil layer cake received nearly 400 likes and shares, we realized we might be on to something!
Soil cakes (complete with gummy worms!) and other tasty lessons are easy to modify to better resemble the soil in your community. For example, if you live near wetlands with high clay content in your soil, you may want to include more butterscotch pudding in your recipe. Just make sure to use clear containers to better see all of the layers!
Check out these other soil-inspired cakes and other tasty treats:
Sound, Sight, and Smell
Through both outdoor and indoor activities,  younger children explore nature using their senses.
Our newest resource was created for caregivers and preschool and kindergarten teachers who work with ages 1-6. The guide contains 12 hands-on activities and hundreds of ideas for fun sensory experiences to connect young children to nature.
Trees & Me: Activities for Exploring Nature with Young Children allows children to explore their environment through sound, sight, and scent.
Learn more about the 170+ pages of the guide, purchase a copy from Shop.PLT.org, or receive a copy by attending one of the many in-person and virtual professional development opportunities offered by PLT State programs.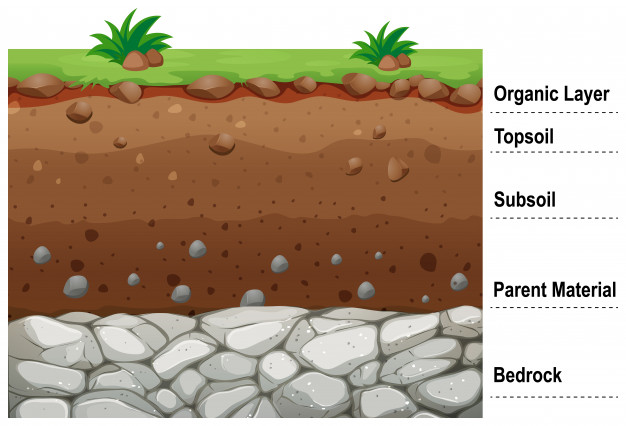 Activities to Explore Erosion
Older students with a base knowledge about the importance of soil to the health of our plant communities can now dive into a big challenge for us when it comes to soil: erosion.
These activities explore the natural processes behind erosion, including the cause and effects, and whether we can protect our soil from its unintended consequences.
Composting Experiments
Composting can take place in your classroom, kitchen, backyard, neighborhood, or community. Learning about compost can be a hands-on activity, and you don't need much space to get started!
Composting is an excellent way to learn about how nature recycles nutrients back into the soil with the help of decomposers. These STEM activities teach students about producers, consumers, and decomposers.
Preschool Dirt Lab
Involve students in this activity from start to finish as you lead them on a mission to collect the materials they'll need to investigate the properties of different soil types. Offer leading questions to have them compare and contrast consistency, the feel, and even the smell of what they find.
Seed Sprouting Experiment
Explore which soils are best for growing plants with this simple experiment. Students of any age can guess which soil is best for seed sprouts ahead of the activity. A classroom vote can work well with the younger set. 
Wormery Journal
Embrace environmental education in your outdoor classroom by creating a wormery! Wormeries are typically used as a form of natural composting. In this activity, students will document what they see as the worms doing their important work. 
For more hands-on activities to help teach children about the environment, purchase PLT's Trees & Me and Explore Your Environment: K-8 Activity Guides at Shop.PLT.org and/or attend a professional development training in your state.